Unlock your beauty, erase wrinkles
Are you tired of looking at uneven skin texture and fine lines on your face?
Imagine having smooth, youthful-looking skin without the downtime and risks associated with surgery. Lift and tighten your skin, address eye bags and puffiness and reduce double chin. RF microneedling can give you the confidence boost you need to feel your best.
Book an appointment with Dr Natalya today at our clinic Desert Bloom in Scottsdale and achieve the look you've always wanted.
About RF Microneedling
RF microneedling is a procedure that uses a device with fine needles to create small micro-injuries in the skin, combined with radio frequency energy to boost collagen production and improve the appearance of wrinkles, acne scars, and other skin imperfections.
RF microneedling cost typically starts at around $800. The procedure usually takes around 90-120 minutes. Recovery time is minimal, with most patients returning to their normal activities immediately after the procedure.
Common side effects include redness, swelling, and mild pain at the treatment site. These side effects usually resolve within a few days, and the final results will be visible after 2-3 months.
About method
RF (Radiofrequency) Microneedling is an innovative treatment method combining microneedling at different depths and radiofrequency energy to tighten loose skin, erase acne scars, minimize stretch marks, reduce unwanted fat, boost collagen production and much more.
How does RF microneedling work?
During the procedure, a device with sterile gold plated microneedling attachment uses radiofrequency generator to make tiny punctures in the skin. The radiofrequency energy heats the underlying tissue and stimulates the production of collagen, which helps to tighten and smooth the skin.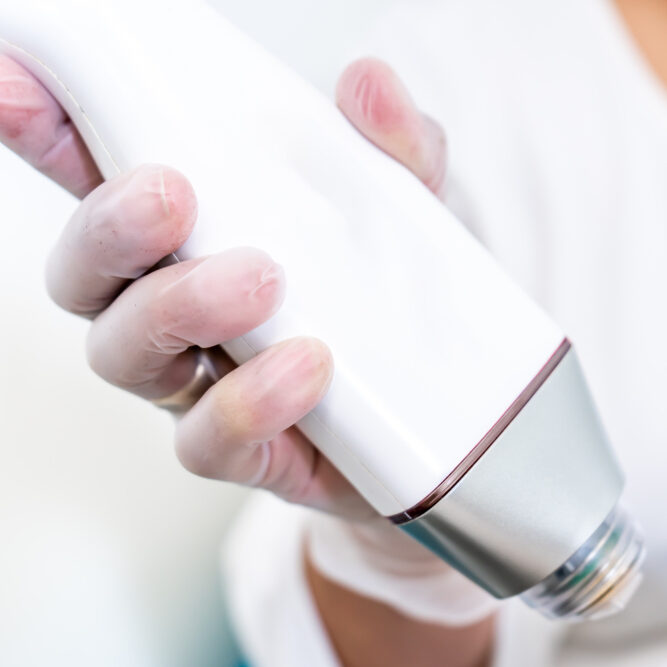 VIRTUE RF MICRONEEDLING DEVICE
In true fashion, Desert Bloom Skincare continues to be a leader in aesthetics as they introduce VIRTUE RF, the next generation in minimally invasive aesthetic treatments! With the ability to target unwanted scars and wrinkles, while simultaneously tightening the skin and stimulating natural production and remodeling of collagen, VIRTURE RF delivers great results in short amount of time. All this can be achieved on the face, neck, hands, eyelids, abdomen, knees and body!
MICRONEEDLE WITH RF VS MICRONEEDLING
This radiofrequency treatment delivers a variety of benefits to patients, who wish to attain a healthier and younger looking appearance and skin rejuvenation. Do not mistake this innovative treatment to traditional microneedling facials. VIRTUE RF delivers precisely and safely highly effective radiofrequency energy, to boost skin remodeling at much deeper level than traditional microneedling facial, which only addresses superficial layer of the skin.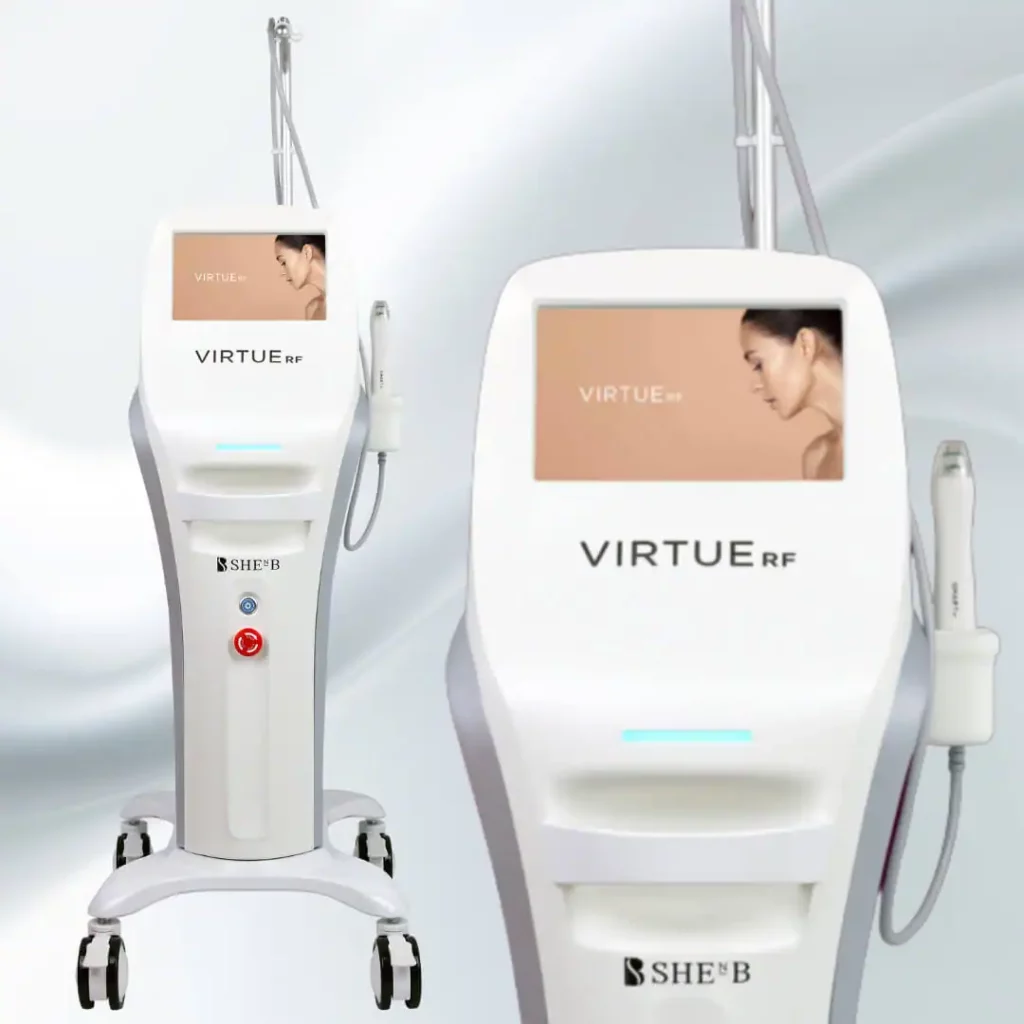 What problems may be treated with RF microneedling?
Forehead wrinkles: Fine lines, frown lines, wrinkles and creases in the forehead area can be reduced.
Droopy eyes and wrinkles: Loose eyelids, fine lines, wrinkles, eye bags and crow's feet around the eyes can be treated, reducing the signs of aging.
Neck skin tightening: The skin in the neck area can be tightened and lifted, as well as submental fat pad, simply called double chin, can be reduced.
Arm skin tightening: The appearance of bat wings can be improved.
Acne scars: Scars on the cheeks or other areas of the face caused by acne can be reduced.
Uneven skin texture: Irregularities in skin texture, such as fine lines or acne marks, can be improved.
Stretch marks: Most areas of the body can be treated to reduce the appearance of stretch marks.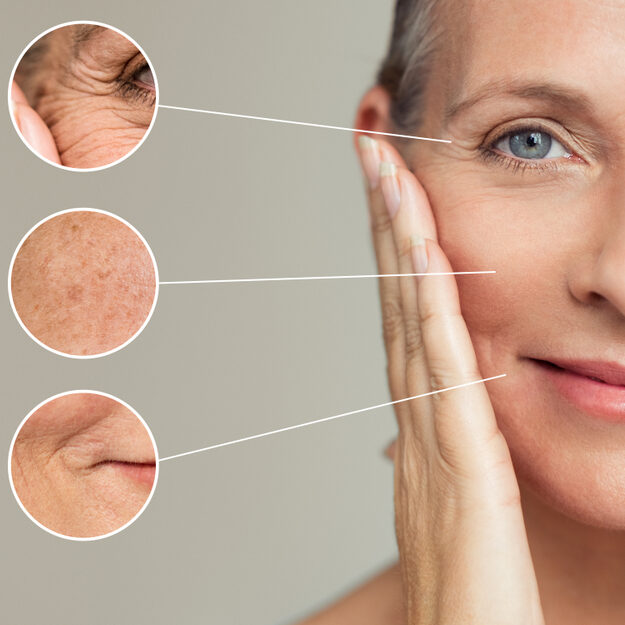 What are the steps of the RF microneedling procedure?
Consultation: During a consultation with Dr. Natalya, she will evaluate your skin and determine if RF Microneedling is the best treatment option for your needs and concerns.
Cleansing the skin: Your skin will be cleaned and prepared for the procedure to reduce the risk of infection.
Anesthesia: Before the procedure, your face will be numbed using a topical numbing cream called BLT (benzocaine, lidocaine, and tetracaine), making the treatment very comfortable and virtually pain-free.
Applying the device: The device will be moved over the treatment area, making tiny punctures in your skin and delivering radiofrequency energy to the underlying tissue.
After RF microneedling: We apply especially designed microcurrent mask immediately after the treatment, to drive nourishing solutions into open skin, while calming and soothing the redness.
Exceptional post care: Included with every microneedle RF treatment is a 5 day Epionce essential recovery kit. Immediately following your treatment the skin will have open channels, ready to absorb anything you apply to it.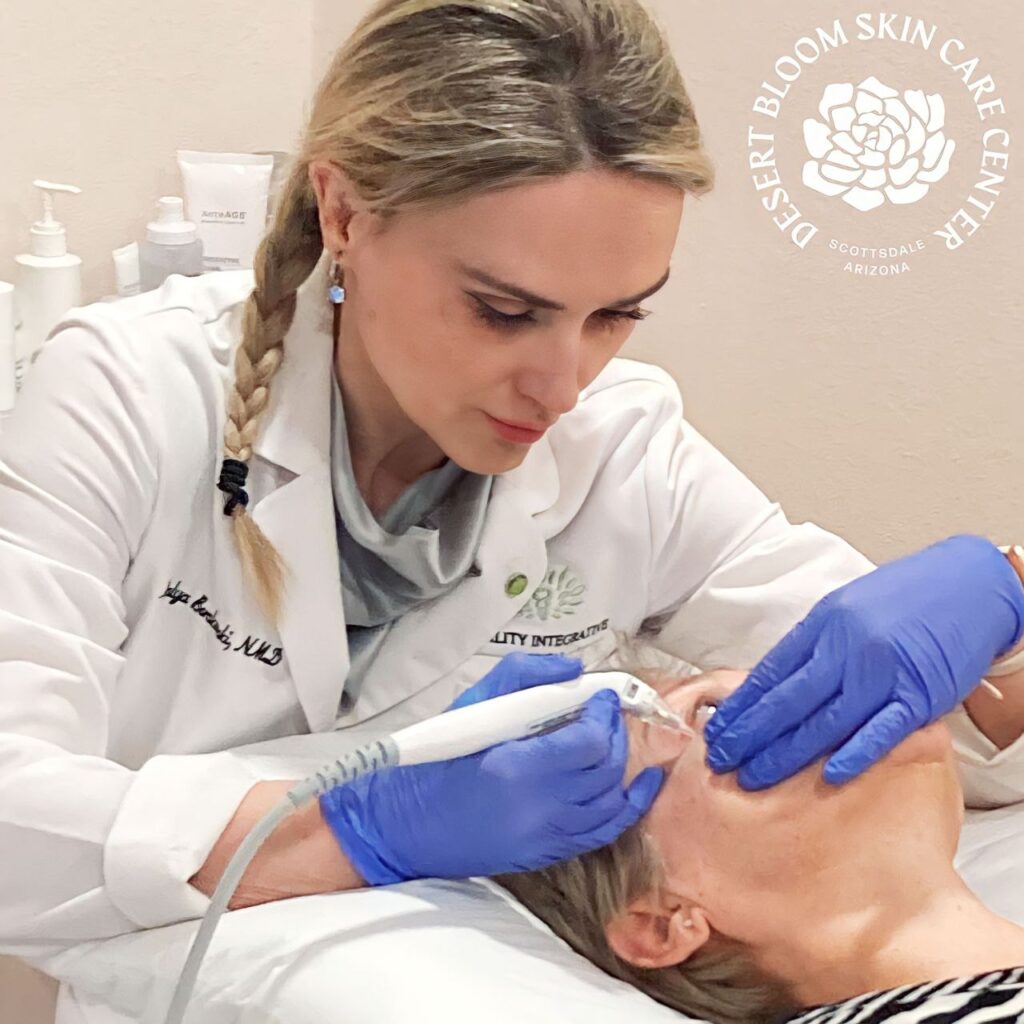 What are the contraindications for the RF Microneedling procedure.
Active infections or skin diseases: If you have an active skin infection or disease, it is important to wait until it has cleared up before undergoing RF Microneedling.
Pregnancy: RF Microneedling is not recommended during pregnancy.
Blood-clotting disorders: If you have a blood-clotting disorder or are taking blood-thinning medications, RF Microneedling may not be suitable for you.
Certain skin conditions: If you have certain skin conditions, such as eczema or rosacea, RF Microneedling may not be suitable for you.
Recent cosmetic procedures: If you have recently undergone another cosmetic procedure, such as a chemical peel or laser resurfacing, it is important to wait until the skin has fully healed before undergoing RF Microneedling.
Implanted medical devices: If you have a pacemaker or other implanted medical device, RF Microneedling may not be suitable for you.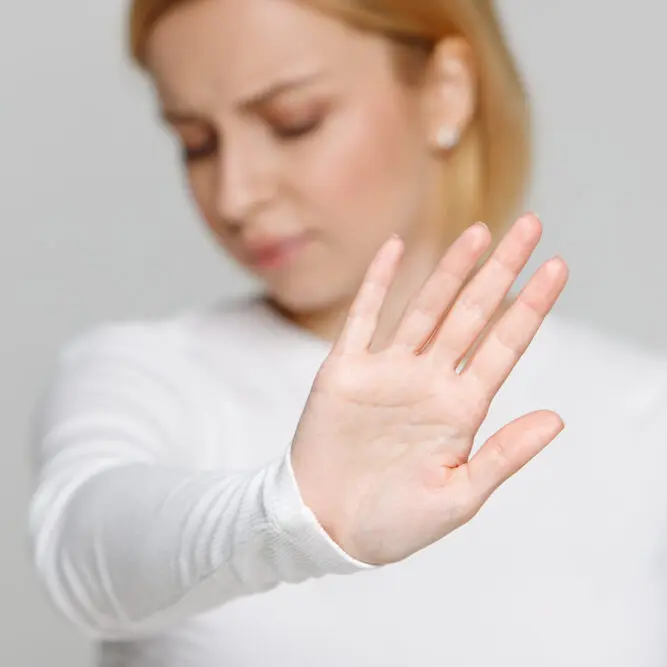 What are the side effects of the RF MICRONEEDLING procedure?
RF Microneedling is generally considered safe, but like any medical procedure, it can have potential side effects. Some of the most common side effects of RF Microneedling include:
Redness and swelling: The skin may be red and swollen for several days after the procedure, although this typically resolves within a few days.
Bruising: Bruising may occur in the treated area, although this is very unlikely and typically mild, resolving within a few days.
Mild discomfort: Some people may experience mild discomfort or a burning sensation during the procedure, although this is typically well-tolerated.
Infection: Although rare, infection is a potential risk of RF Microneedling, please follow up your post care instructions to avoid this complication.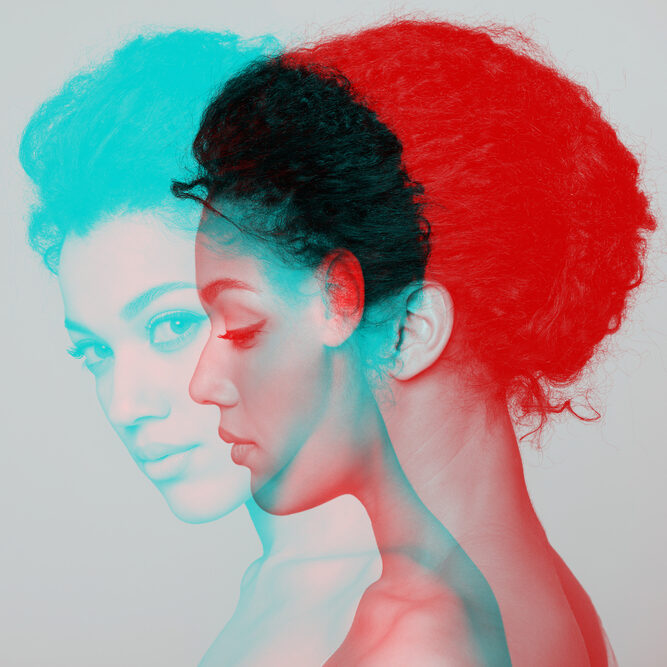 Last word about RF microneedling
In response to high patient demand for minimally invasive, highly effective treatments, we have responded. The VIRTUE RF allows patients to combat fine lines and wrinkles, eliminate eye bags, improve appearance of scars, including acne scars.
We love pairing this treatment with resurfacing Erbium YAG laser to improve skin texture, leaving you with youthful glowing complexion. With Dr. Natalya using the most advanced radiofrequency microneedling platform available, you will enjoy virtually zero down time, no side effects, 'filter free' and 'make-up' free photos in short order. VIRTUE RF microneedling treatment is safe for all skin types and all ages.