Purify and detoxify your skin
Are you tired of dealing with acne and looking for a more effective treatment in Scottsdale? Look no further than our Detox Acne Treatment at Desert Bloom.
Our trained estheticians will customize a treatment that addresses the specific needs of your skin while using only the highest quality ingredients to detoxify, unclog pores, and reduce inflammation, leaving your skin looking clear and refreshed.
Don't wait any longer to achieve the clear and healthy skin you desire. Visit our clinic Desert Bloom in Scottsdale today and schedule your appointment for our Detox Acne Treatment.
About Detox acne treatment
A Detox Acne Treatment is a cosmetic procedure that uses a combination of techniques to deeply cleanse and purify the skin, reducing the appearance of acne and preventing future breakouts. This procedure includes deep cleansing, exfoliation, extractions, and a purifying mask.
The cost of a Detox Acne Treatment is $100, it takes 60 minutes for the procedure. Recovery time is minimal, with most patients returning to their normal activities immediately after the procedure. Common side effects of a Detox Acne Treatment include temporary redness or slight swelling, but these usually resolve quickly. In some cases, the treatment may cause dryness or mild peeling, but it's important to follow the post-treatment instructions given by the esthetician to avoid any complications.
How Detox acne treatment works
This treatment is a must for problem, oily, congested or acne prone skin and an excellent choice for detoxifying all skin types. Its active blend of lactic, glycolic and salicylic acids effectively penetrates pores to dissolve impactions and blackheads, kill bacteria, reduce inflammation and remove excess cell debris to leave the skin hydrated, purified and clear. With its strong antibacterial and antioxidant action, this treatment is a gentle, deep pore cleanser.
Detox treatment begins with deep cleansing, following with Detox gel application, galvanic modality will be used for this treatment to help to open pores and dissolve sebum and impurities, gentle extractions will be performed, High frequency modality will be used to soothe skin and kill bacteria, soothing mask and care cream with sun block will be applied to complete procedure.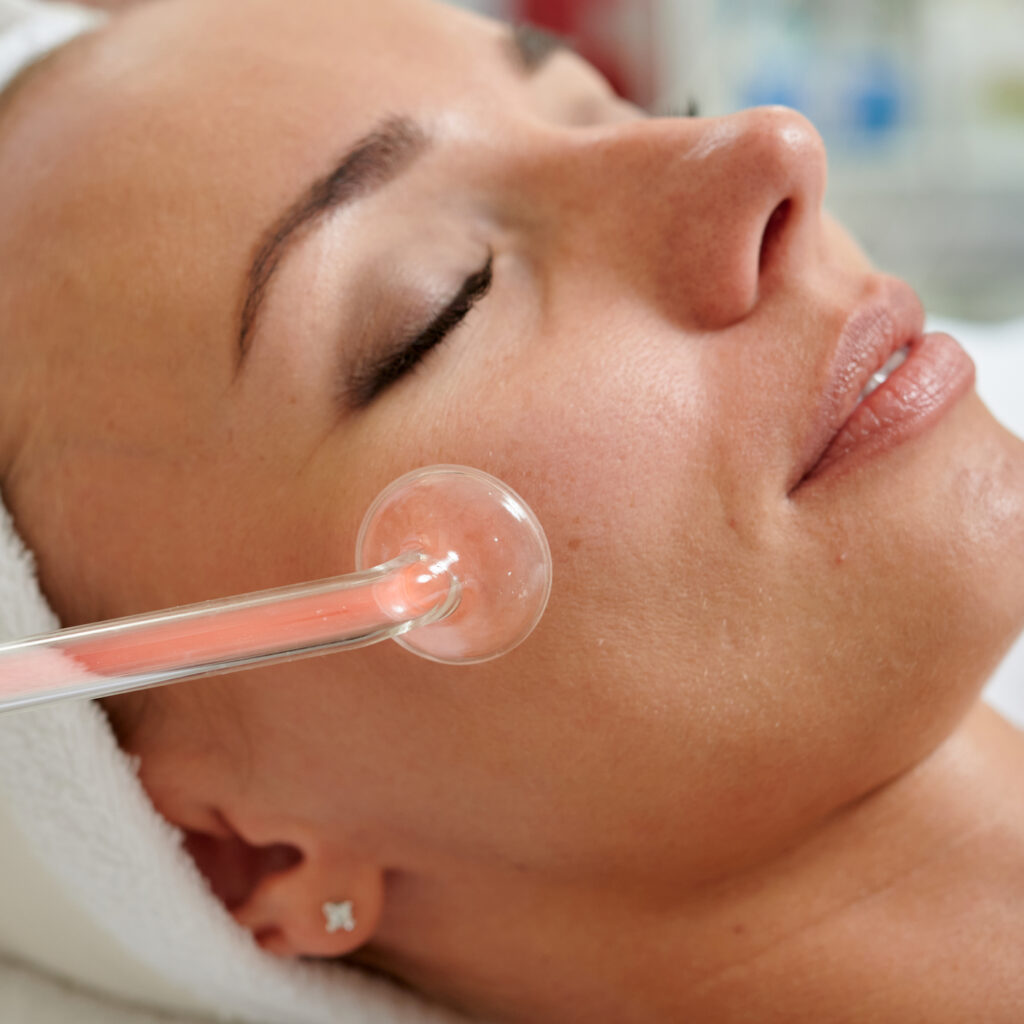 Consultation in skin care clinic
Desert Bloom Skincare Center offers personalized skincare consultation to help you achieve a flawless and radiant complexion. Book your appointment today and let our expert team of skincare professionals address your specific concerns and help you reach your skincare goals.