TIGHTEN AND LIFT
Are you tired of sagging skin and wrinkles? Imagine having firmer, smoother skin without the need for surgery or extensive downtime. The PDO Thread Lift can help you achieve the youthful, radiant skin you've always wanted. Don't wait, schedule your PDO Thread Lift consultation today and discover the benefits for yourself!
About PDO THREAD LIFT
The cost of the procedure starts from $120. The PDO THREAD LIFT procedure usually takes up to 60 minutes. After the procedure, patients will be able to return to their normal lifestyle within 1-2 days. There may be visible swelling and bruising after the procedure, but these usually resolve within a week or two. Other side effects (such as numbness) will soon disappear.
Types of pdo threads
Polydioxanone threads come in different sizes, lengths and shapes, all serving different purpose in aesthetic medicine. We can combine them all in three groups: PDO mono or smooth treads, PDO screws or twists and PDO barb threads. Let's review each category.
Mono pdo treads
Mono PDO threads are used to address small areas of skin laxity, including lifting sagging skin, to improve skin density and static lines. We can address and eliminate visible lines between brows, above lips, below corners of the mouth, around the eyes, neck and much more. Smooth threads are inserted via small sharp needles. Do not worry, your skin will be numbed, so you will be very comfortable during the procedure. However, bruising is expected after this collagen boosting procedure. We insert smooth threads in a hashtag pattern, creating a supporting mesh under the skin. So as skin heals and new collagen is produced, wrinkles are resolved and skin is tightened. Mono Polydioxanone threads are a great option to eliminate fine lines and wrinkles, boost collagen production, and firm the skin in all treated areas.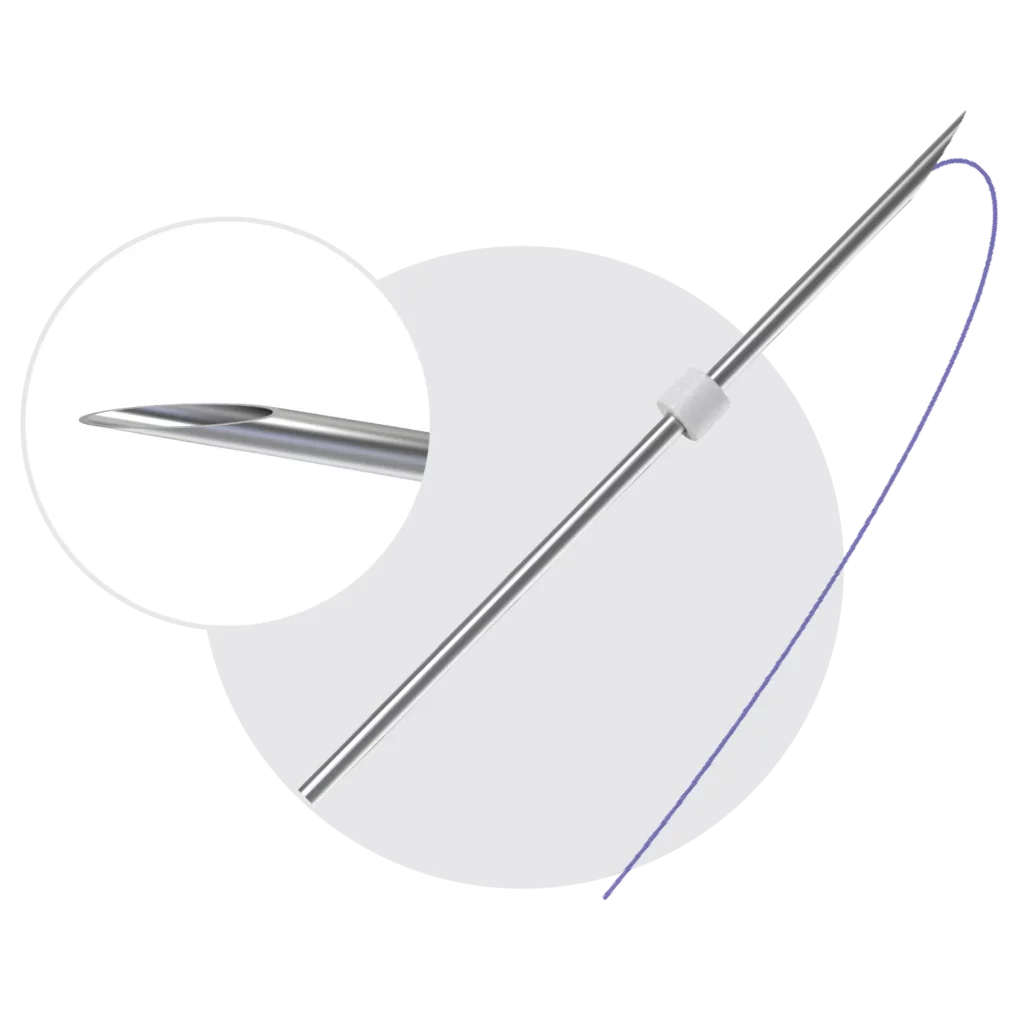 Twist pdo threads
Twist PDO threads are used to produce volume. We typically insert these threads to address the deepest lines and wrinkles, such as nasolabial folds, deep marionette lines crow's feet or any other areas of the face, were additional volume is needed. Threads are inserted under the skin or subdermally using sharp needles and often combined with mono threads to deliver the best anti-aging, firming, wrinkles reducing result.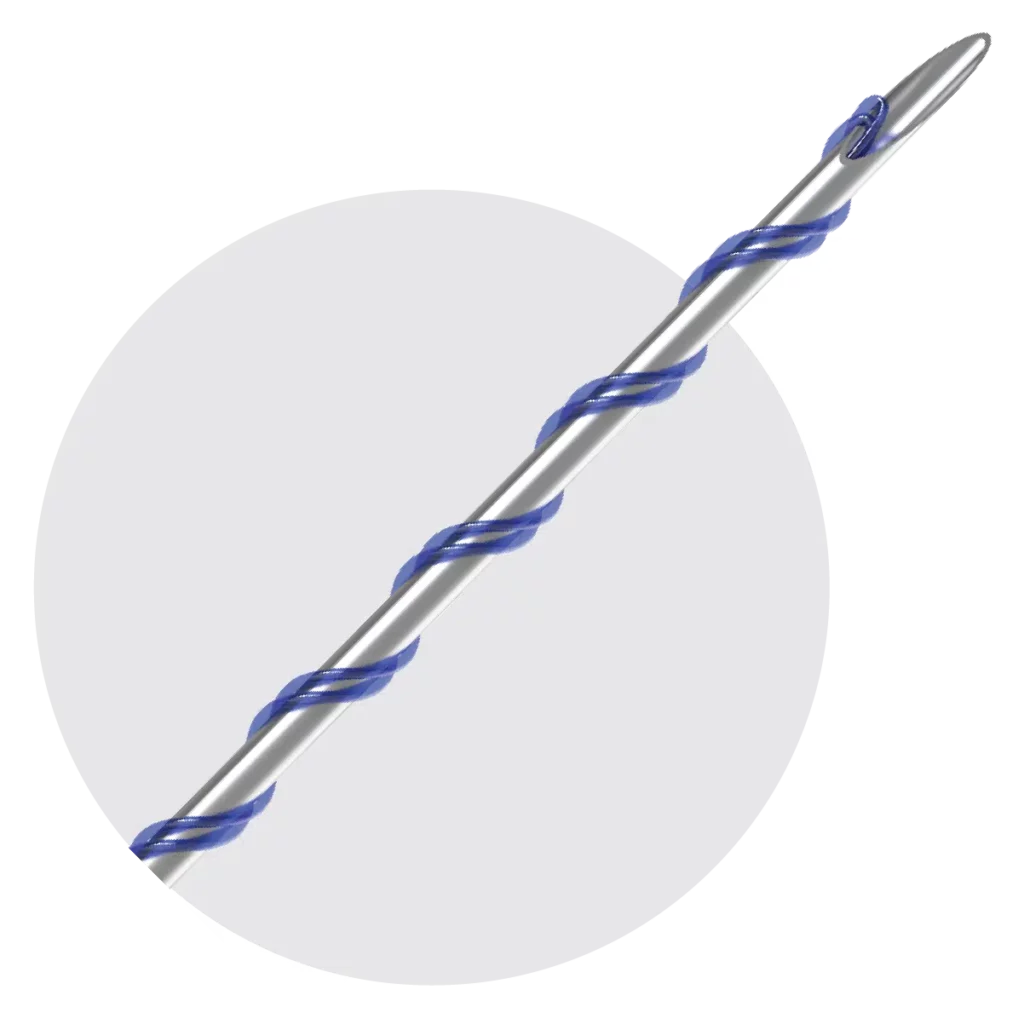 Barbed pdo threads
PDO threads with barbs or cogs are an FDA-approved non-surgical solution for facial rejuvenation. These threads are inserted under the skin using a cannula to reposition and lift superficial fat pads and lift the soft tissues of the face, resulting in a more youthful contour. By lifting superficial fat pads, the thread lift treatment can smooth nasolabial folds, tighten the jawline, and eliminate jowling in the treated area.
It's important to note that barbed PDO threads may not be suitable for everyone. Patients with excessive skin laxity may not be good candidates for the thread lift procedure and may require surgical intervention for optimal results. A complimentary consultation with Dr. Natalya can determine if you are a suitable candidate for the PDO thread lift procedure.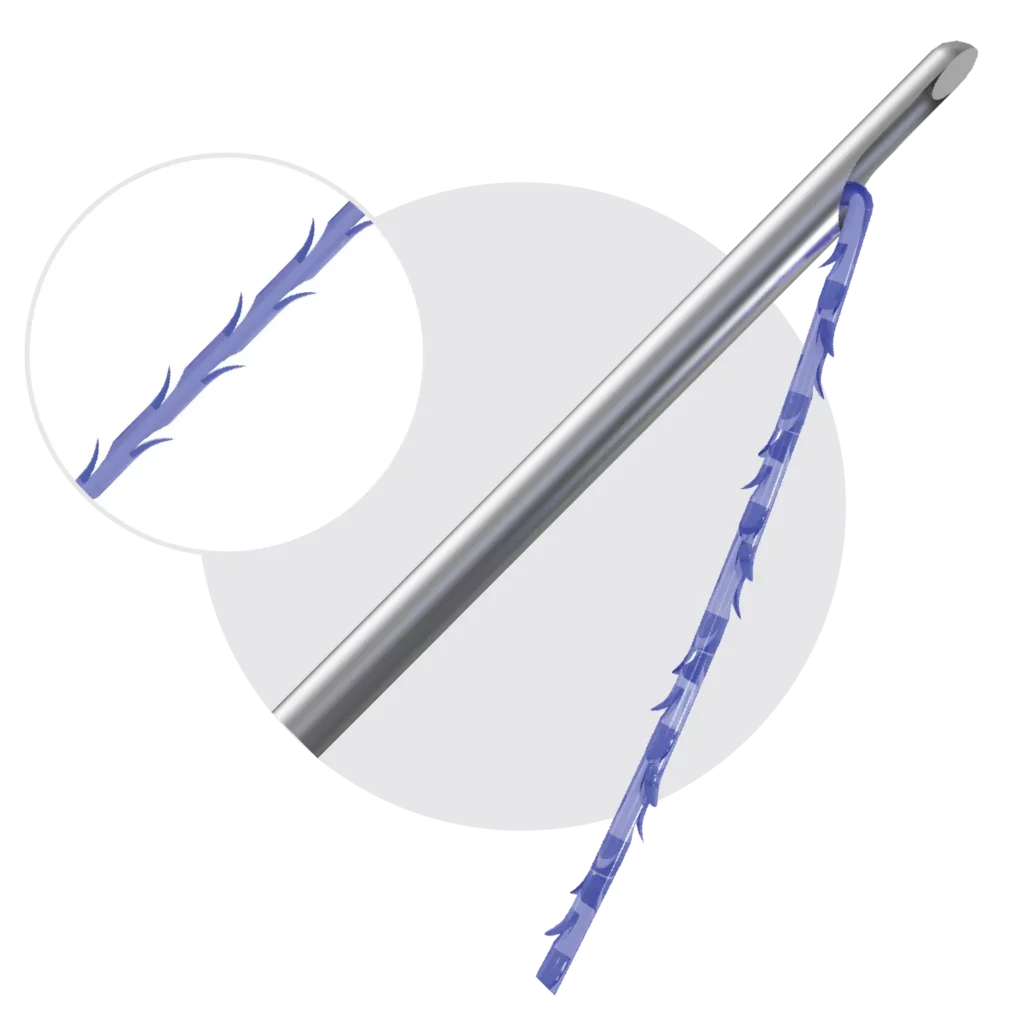 Types of thread material
There are three types of material used for cosmetic threads in US, PDO, PLLA and PCL. PDO is most commonly used and last the least amount of time, which is actually optimal for cosmetic purposes. Longer lasting material as PCL increases changes for scarring formation and costs significantly more than PDO. PLLA is commonly used to lift firmer heavier tissues, these threads take 2 years to dissolve, but the material is stiffer and less flexible than PDO, so it is not suitable for every skin type. Bottom line is, longer lasting threads are not always the best choice for your skin. Trust your doctor to choose the right material for you to deliver the best results.
How pdo thread lift works
PDO threads face are resorbable surgical sutures, typically used to cardio thoracic surgery, because they do not leave any scar tissue. In aesthetic medicine, we use these sutures to lift and tighten facial and body tissues. These threads are placed strategically under the skin to correct lines and wrinkles created by aging process. The treads are broken down by human body by the process called hydrolysis, and fully absorbed in 6-9 months. However, during the time threads remain in a tissue, body reacts to it, by producing collagen and other supporting proteins, which result in prolonged tightening and lifting effect, lasting for several months to years.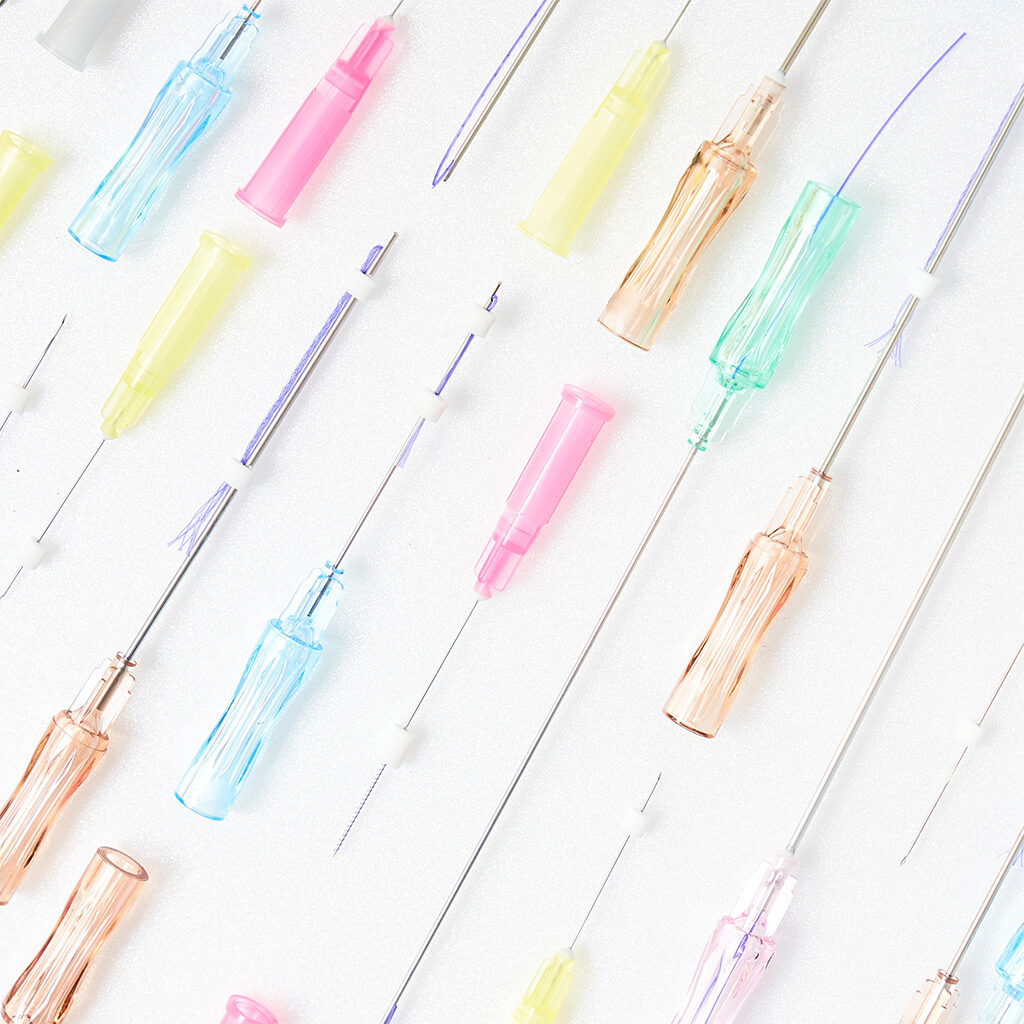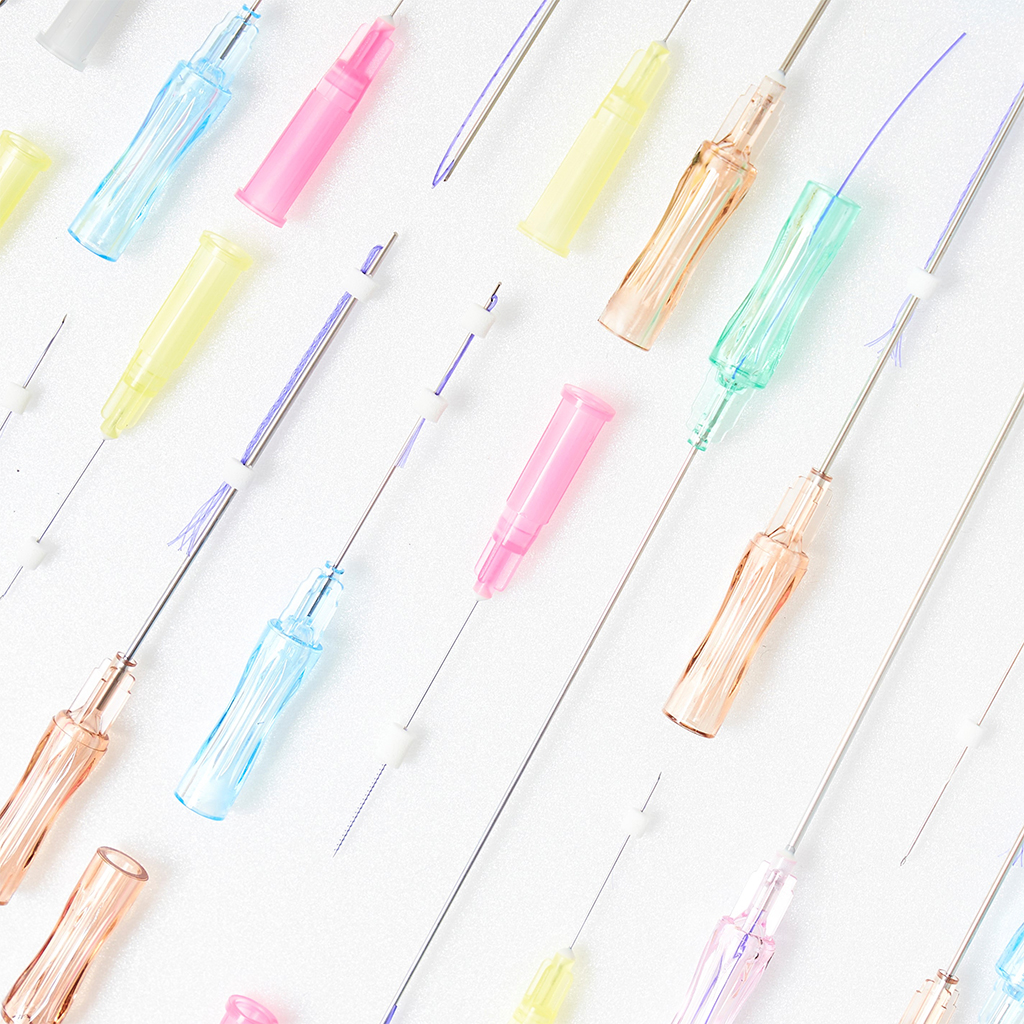 What pdo threads do we use?
We use MINT, Eurothreads and PDO max threads in our treatments, which are known for its superior quality and the latest technology. All threads are FDA approved and have great safety profile. Meso threads will completely dissolve over time, while leaving new collagen fibers to support and tighten your skin. These threads can also be used not just for tissue tightening but for volumizing and contouring effect, providing great solution for thinning lips, loose neck tissue or aged jawline.
Anesthesia when used pdo threads
The treatment is virtually painless, we do use local anesthesia and PRO-NOX (laughing gas) to ensure you are completely comfortable during the whole process. According to our patients, the most uncomfortable part of the procedure for PDO thread lift, is injectable anesthesia. Once your face is numb, you will experience only pressure and pulling sensations on your skin. There are no surgical cuts or stitches only 2 small injection sites, typically on your temples, through which threads are introduced into your tissue. This makes the procedure very safe, with minimal chance for injection. If you have any questions about this procedure, please do not hesitate to ask Dr. Natalya.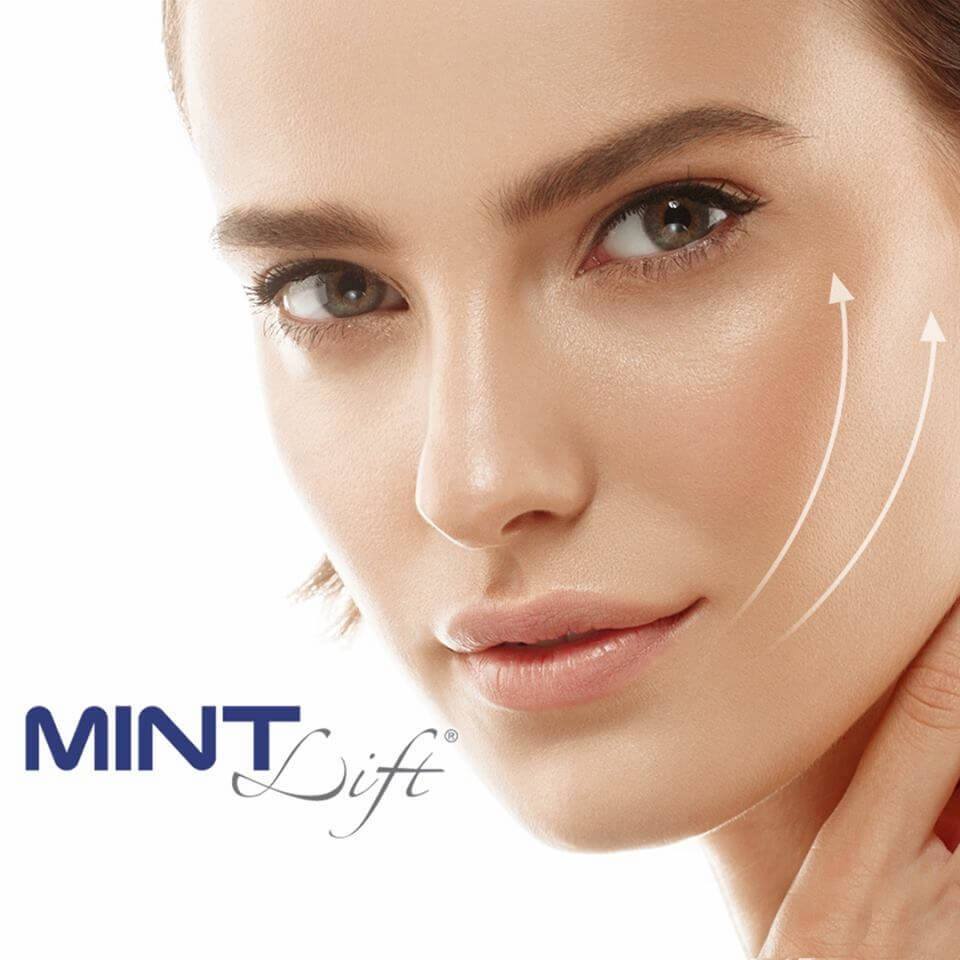 What are the advantages of pdo thread lift over traditional facelift
Minimally invasive: A PDO thread lift is a minimally invasive procedure that uses a canule to insert the threads through small incisions in the skin. It does not require general anesthesia, and the downtime is minimal, meaning you can resume your daily activities within a few days.
No scarring: Unlike traditional facelift surgery, which often results in visible scarring, PDO lifting threads leave no visible scars. The incisions made are small, and the threads are absorbed by the skin tissue, leaving behind no traces of the procedure.
Natural-looking results: PDO thread lift produces subtle and natural-looking results. Unlike a traditional facelift, which can sometimes result in a "pulled" or "operated on" appearance, PDO threads gently lift and tighten the skin, resulting in a more youthful appearance.
Can improve skin texture: PDO threads not only lift and tighten the skin but also stimulate collagen production, which improves the overall texture and elasticity of the facial skin.
Long-lasting results: PDO thread lift provides long-lasting results, typically lasting 12-18 months or even longer depending on the number of threads used and the treated area. It effectively reduces the signs of aging, including jowls, loose skin, and skin tissue sagging.
Can be performed by a plastic surgeon: A PDO thread lift can be performed by a board-certified plastic surgeon, ensuring the best possible results and minimizing any potential risks or complications.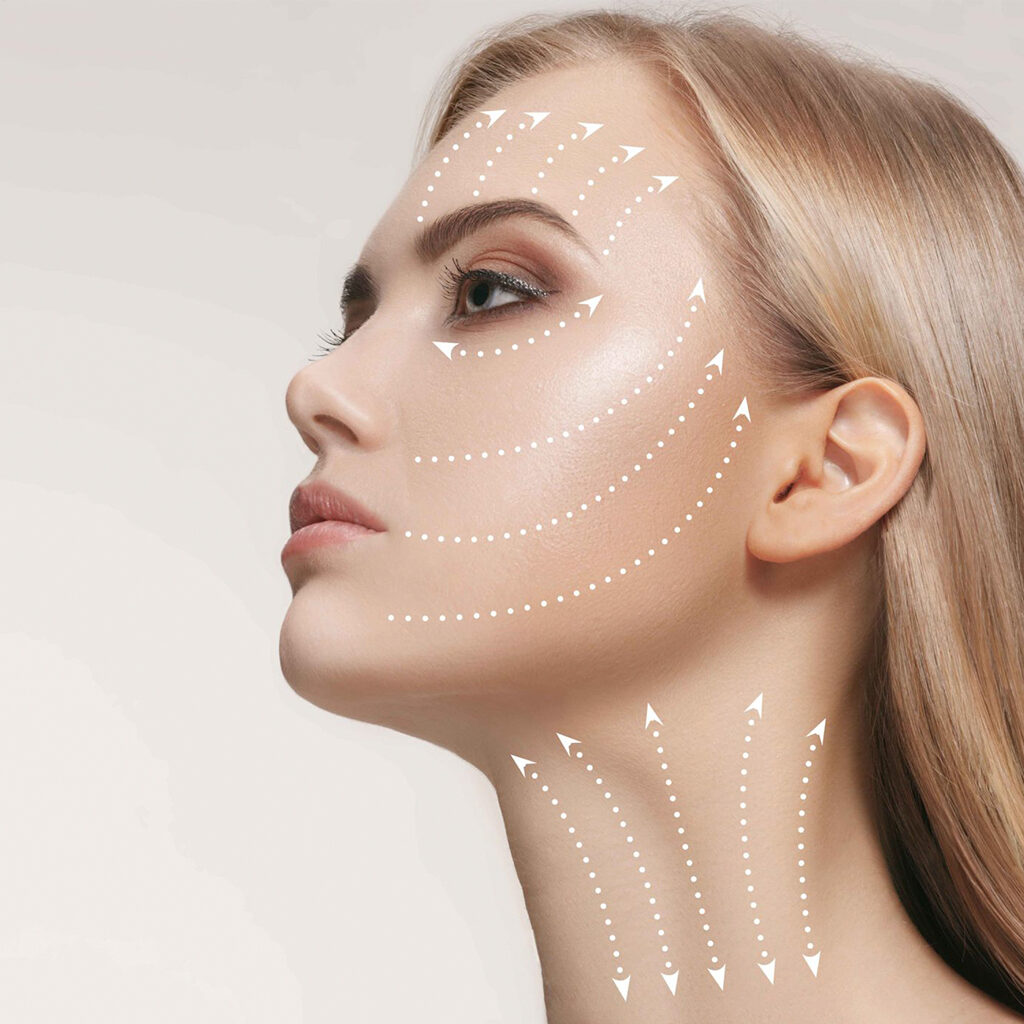 Common side effects and recovery
Because of minimally invasive nature of the mono and twist PDO treatment, it requires minimal downtime, you can return to your daily activities immediately after the treatment.

Most common side effects are minor bruising, swelling, discomfort and soreness. We do not recommend you to schedule any PDO treatment few days prior to an important event, as you likely to have bruising and swelling which might not be coverable by make-up. Overall, you should avoid make up and exercise for 48 hours post treatment to avoid secondary infections.

Also, keep in mind, the effect from facial threading develops overtime, it take on average 3 months for type 1 collagen to be produced by your body. The main collagen responsible for skin firmness and thickness. So plan your thread procedure ahead of time and enjoy natural long last effects of this fantastic treatment.
Barbed thread lift will require more downtime, expect to rest for 5-7 days post procedure. Most common side effect is swelling, mainly due to injectable anesthesia. Although, effect of non-surgical facelift can be appreciated immediately post procedure, your results will continue to change and improve for 3-6 months post treatment.

Please follow our post procedure protocol to protect and preserve your thread lift, to minimize chances for thread dropping.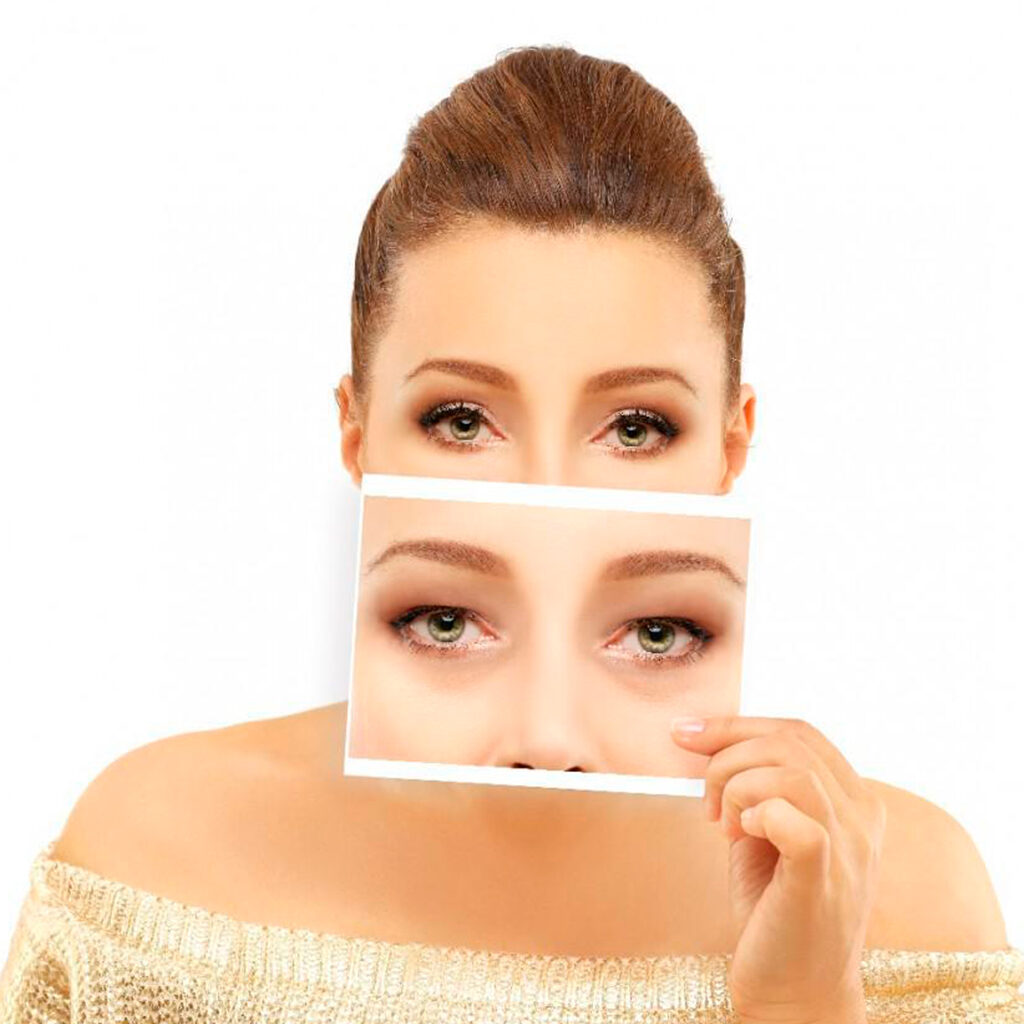 Last word about PDO thread lift
PDO threads face can be used in conjunction with other anti-aging treatments such as Botox, Dysport, dermal fillers, mesotherapy and resurfacing treatments for optimal anti-aging results.

Schedule your complimentary consultation today to learn if you are a candidate for PDO thread lift. Threads procedures are safe and effective option for natural long lasting anti-aging results. Lift the skin, since we are not adding any volume to your face, and not cutting off any tissue, collagen stimulating threads will always produce natural results, without the fake, overfilled look feared by many of our customers.