dr. Natalya Borakowski, NMD
"I have been practicing for 16 years and truly enjoy helping my clients to improve their skin health. I believe in an individualized approach, as there is no treatment that works for every client, even with similar skin conditions.
Additionally, I do not believe that most effective treatments should always be most expensive or most invasive. Healthy skin is often a result of proper and consistent home regimen, as well as balanced nutrition and adequate sleep."
dr. Natalya Borakowski, NMD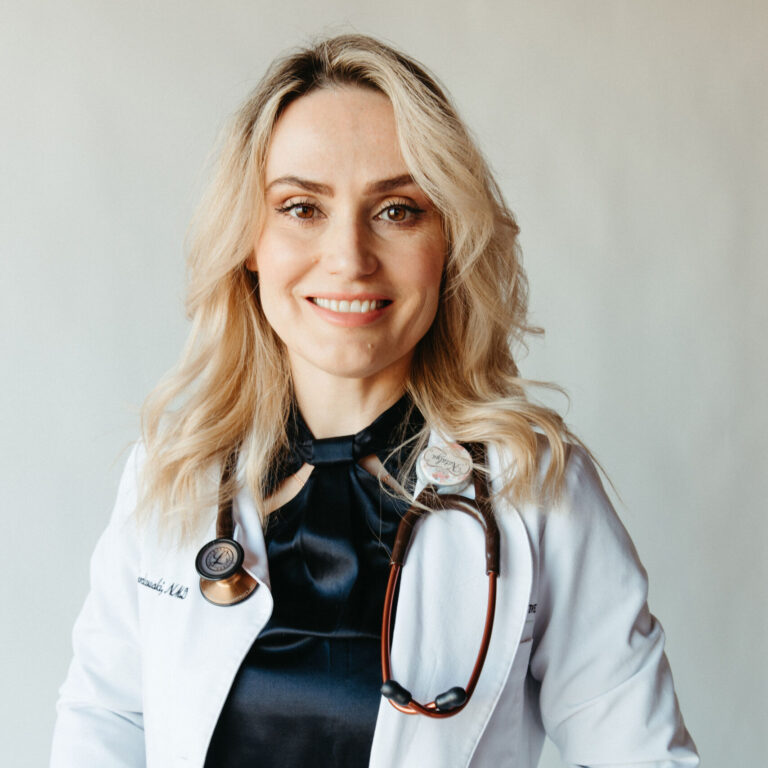 Biographical summary
Natalya Borakowski, NMD, is the dedicated founder of Desert Bloom Skincare, established in 2007. With over 16 years of experience, she specializes in personalized skincare, utilizing advanced modalities:
PDO threads / Minor surgery / Fat transfer / Dermal filler treatments / Laser resurfacing treatment / Mesotherapy
/ PRP treatments / and more
Education
Natalya Borakowski has an undergraduate degree in Cell Biology and Genetics from Arizona State University.
She holds a Naturopathic Doctorate degree from Southwest College of Naturopathic Medicine.
She holds numerous training certificates in various skincare techniques, including RF microneedling, non surgical facial augmentation, fat transfer, PDO threads, PRP, laser safety officer, advanced facial anatomy, radiofrequency, and many more.
My latest trip was to Tbilisi Georgia, where I was trained by Dr Murat Tsintsadze on APTOS thread lifting method. This intense training equipped me with new advanced skills to deliver the best result for non surgical face lift, neck lift, brow lift and rhinoplasty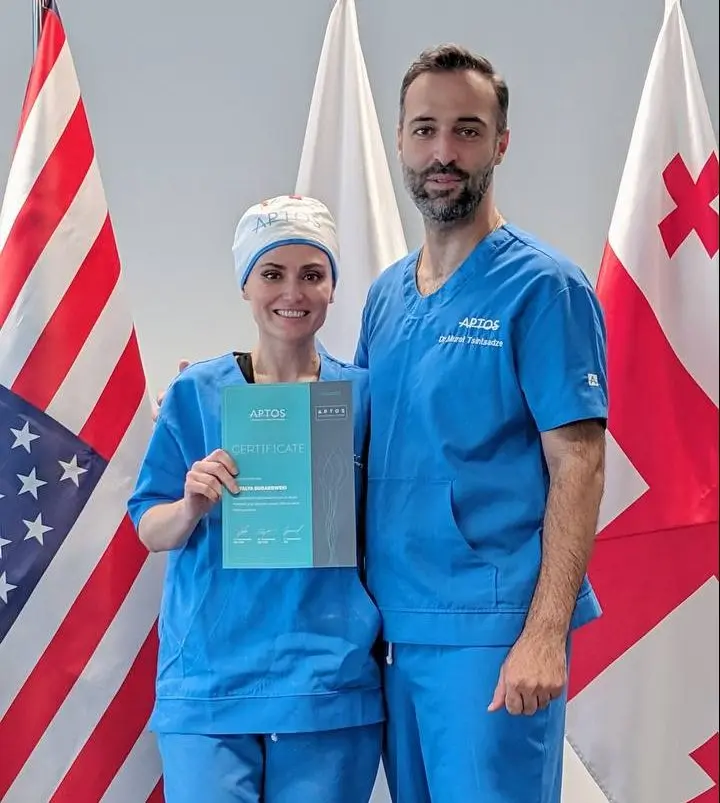 dr Natalya Borakowski and dr Chris Surek
At the Injector Training in Clinically Relevant Anatomy, I had the privilege of meeting Dr. Chris Surek, who not only served as the course chairman but also generously shared his wealth of professional experience with all participants. Dr. Surek's expertise and guidance were invaluable throughout the training, and I was honored to receive a certificate of completion from him at the end of the course. This advanced cadaver dissection training allowed me to review and deepen my understanding of facial anatomy to become a safer injector. This meeting was a testament to the collaborative spirit of the program and its commitment to ensuring that every participant gains comprehensive knowledge and skills in the field of medical aesthetics.
August 20-21, 2022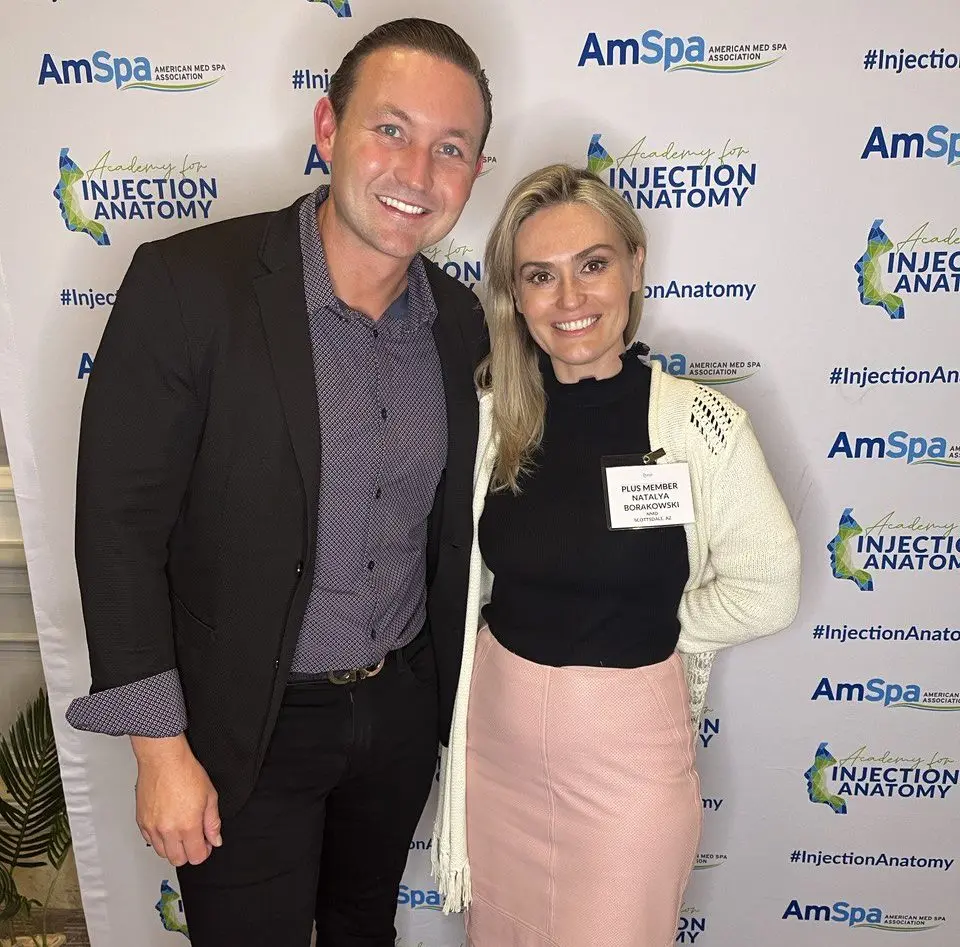 This training program, titled "Injector Training in Clinically Relevant Anatomy," offers a comprehensive understanding of facial anatomy for injectors. This two-day medical aesthetic training is designed for established and advanced injectors looking to enhance their expertise. Key features include a 3-D cadaver lab, addressing filler complications, specific focus on common areas of concern, classroom instruction on facial anatomy relevant to injectable treatments, and an introduction to ultrasound use in injectables.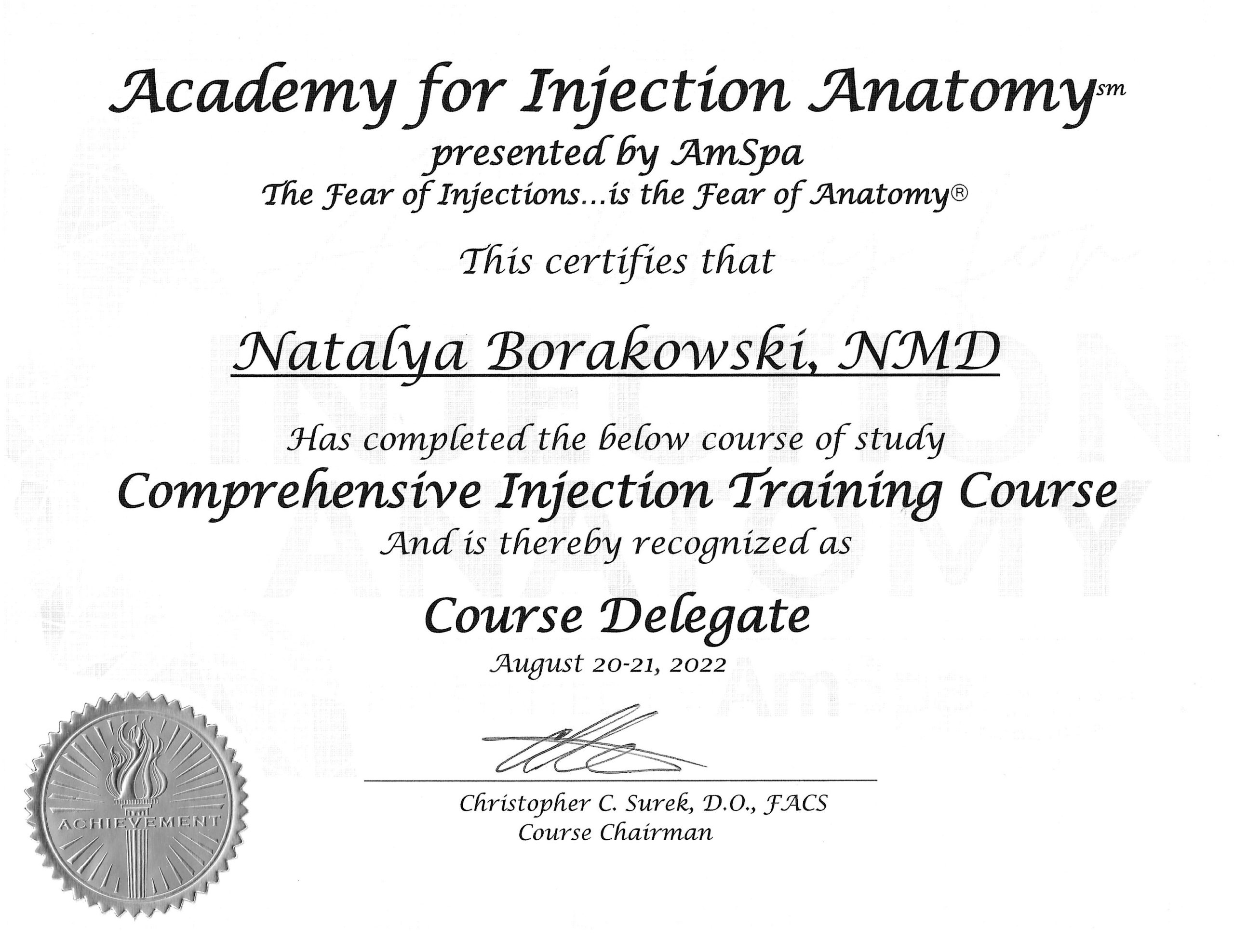 Dr. Natalya Borakowski and Dr. Sebastian Cotofana
It was an honor to personally meet Dr. Sebastian Cotofana at the IMCAS Congresses in Paris. Dr. Sebastian Cotofana was a speaker at this conference and provided us, the conference participants, with exceptionally valuable insights into the realm of anatomy in aesthetic medicine. Dr. Cotofana holds the distinguished position of Assistant Professor of Anatomy in the Department of Medical Education at Albany Medical College, Albany, New York, USA.
In this photograph, Dr. Sebastian Cotofana and I are seen together at the Gala in Paris.
2023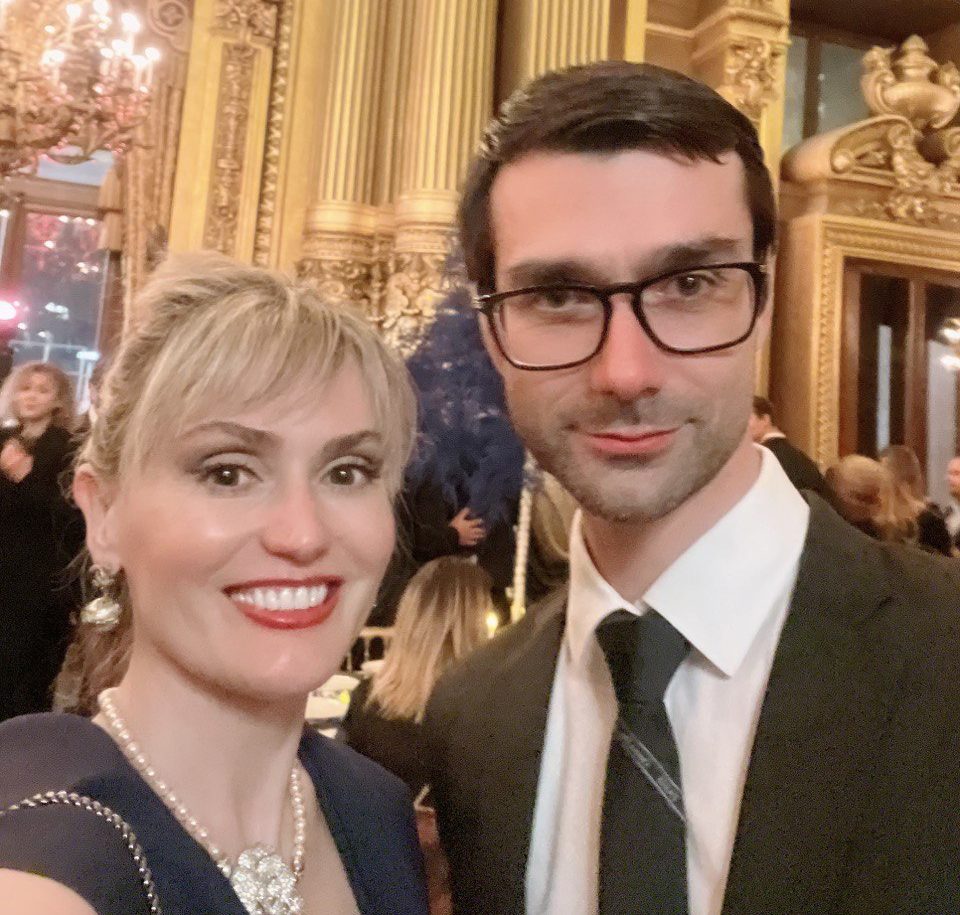 Dr. Natalya Borakowski and Dr. Zack Ally
I was delighted to have the opportunity to study alongside Dr. Zack Ally at the Derma Medical aesthetic training courses. His remarkable sense of aesthetics and unwavering professionalism undoubtedly make his facial transformation and balancing course stand out as the best in its field. Dr. Zack Ally, as the Founder and Chief Medical Officer at Derma Medical, brings a wealth of experience and expertise to the industry. His international recognition as a seasoned Aesthetic Doctor, Trainer, and Speaker is underscored by his extensive lecturing experience in 10 countries and 19 cities. Dr. Ally's innovative Artistic Facial Transformation signature techniques, now disseminated by 63 trainers worldwide, showcase his pioneering approach. The success of his clinics in prestigious locations like Harley Street and Wimbledon, where patients from around the world seek his expertise, is a testament to his exceptional contributions to the realm of aesthetics.
May 20-21, 2023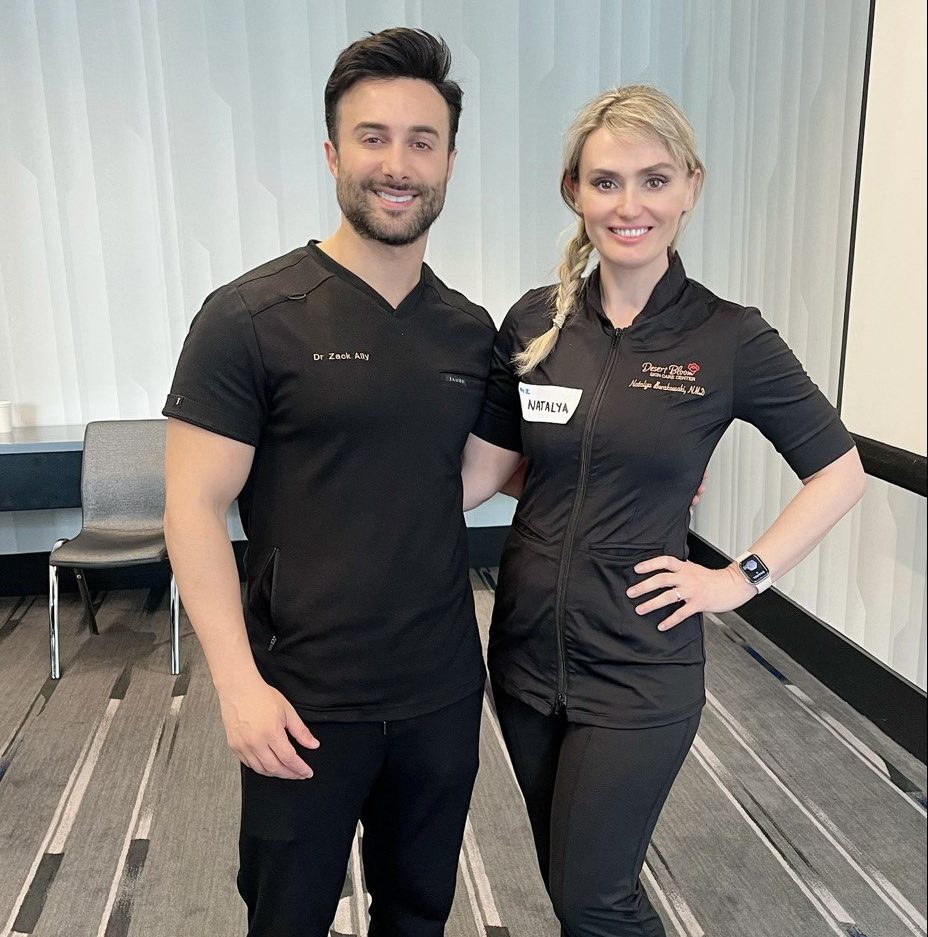 Derma Medical Training Course
These certificates stand as a testament to my completion of the "Artistic Facial Transformation and Facial Contouring Masterclass" offered by Derma Medical. This training has equipped me with a unique and innovative system of facial transformation and balancing using dermal fillers. With the expert guide from Dr Zack Ally, I am excited to bring these transformative services to Desert Bloom Skincare. It represents a significant step in enhancing the services I can offer to my valued clients, further ensuring that they receive the latest and most advanced treatments for their skin health and aesthetics.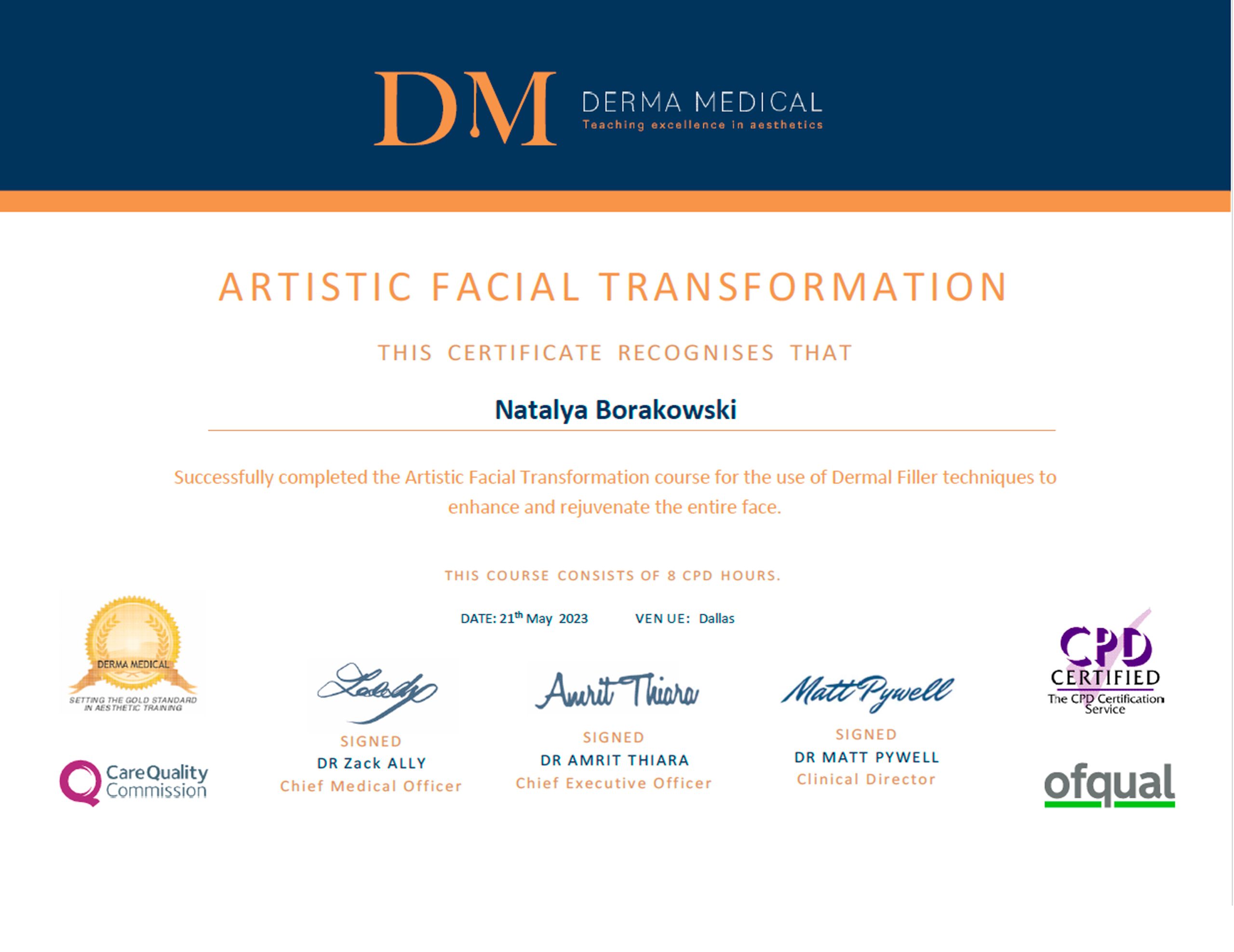 Other Certificates Dr. Natalya Borakowski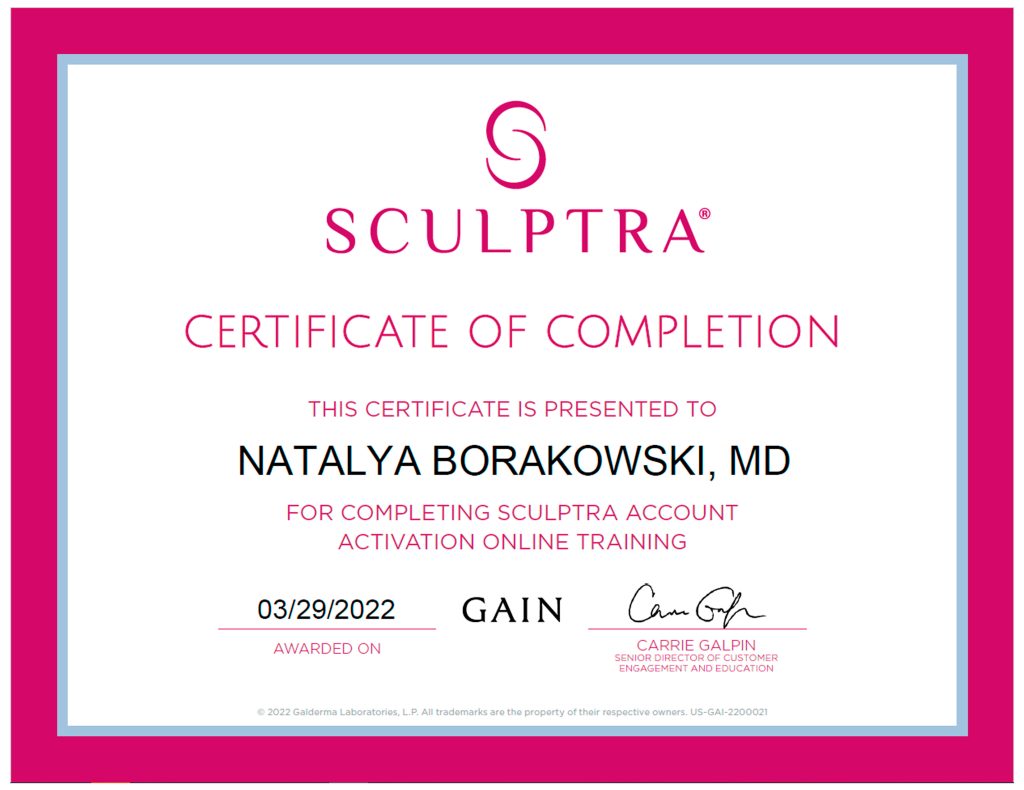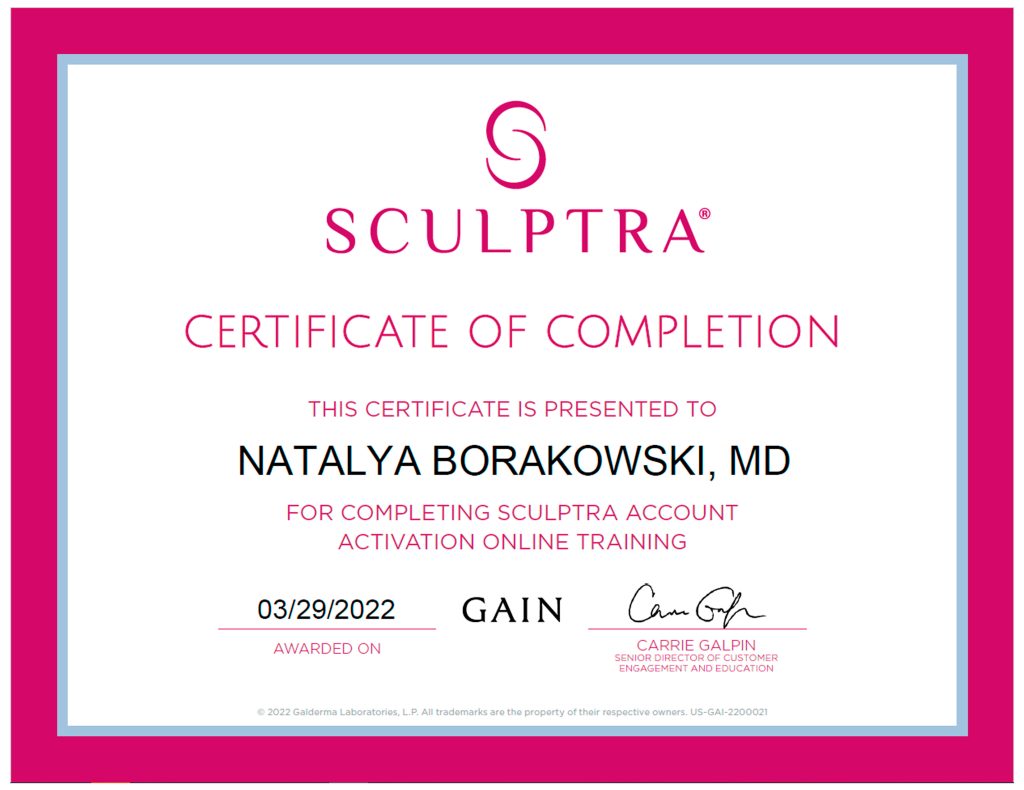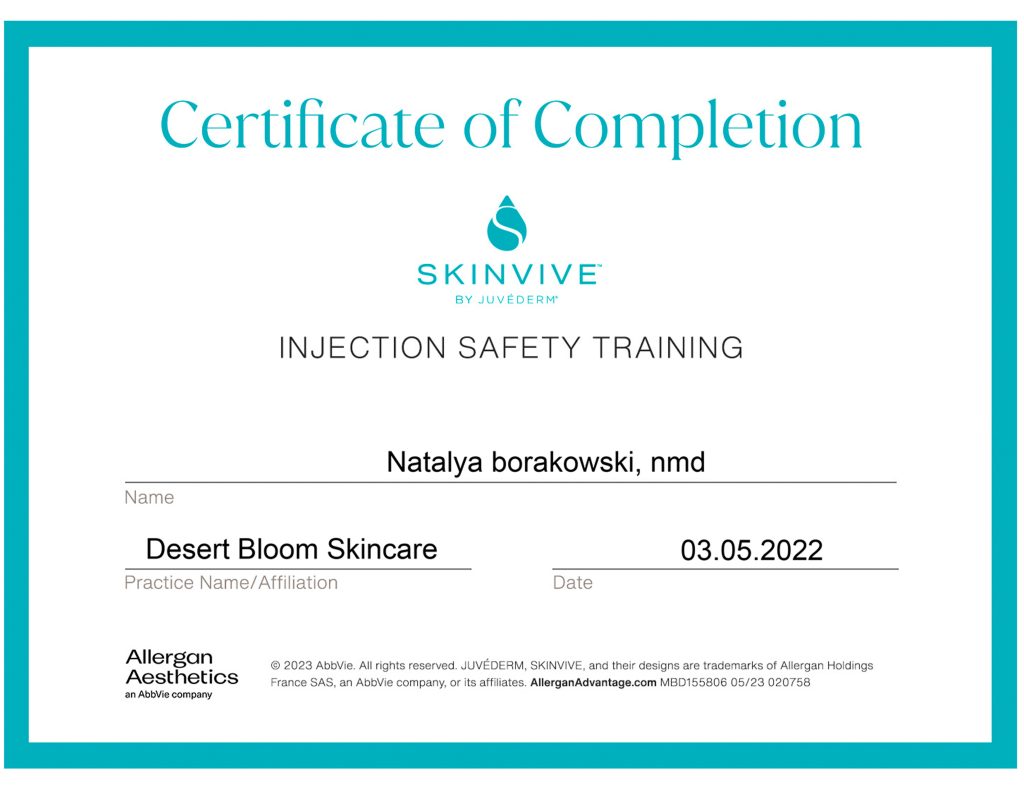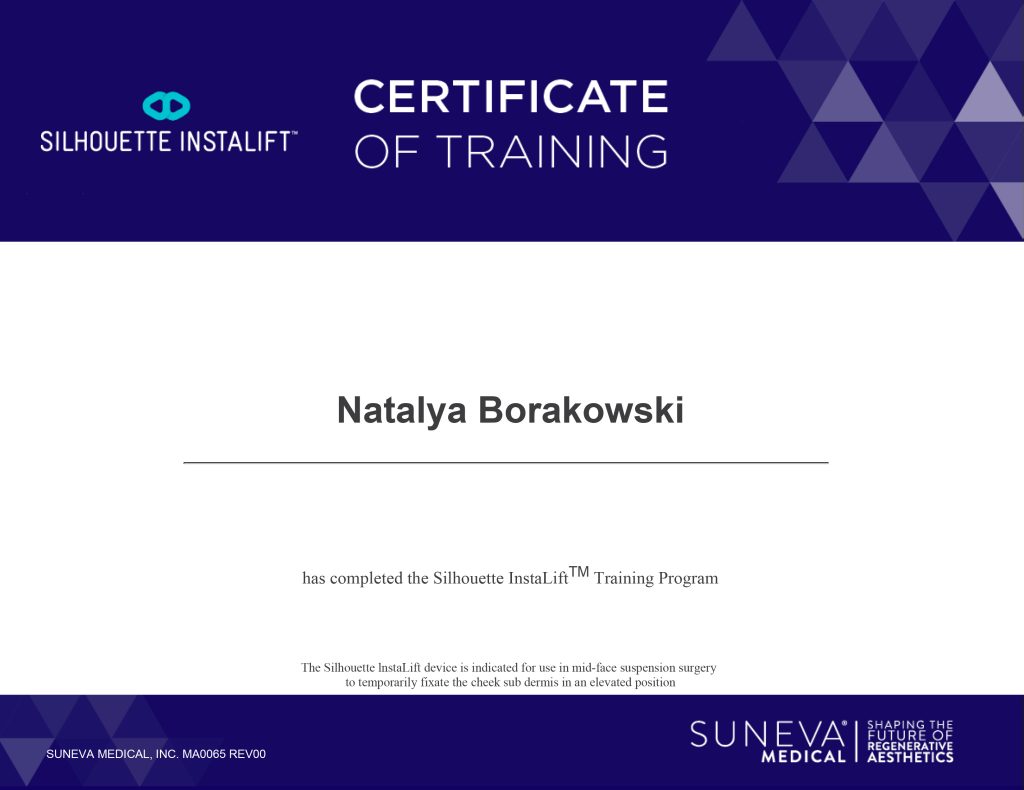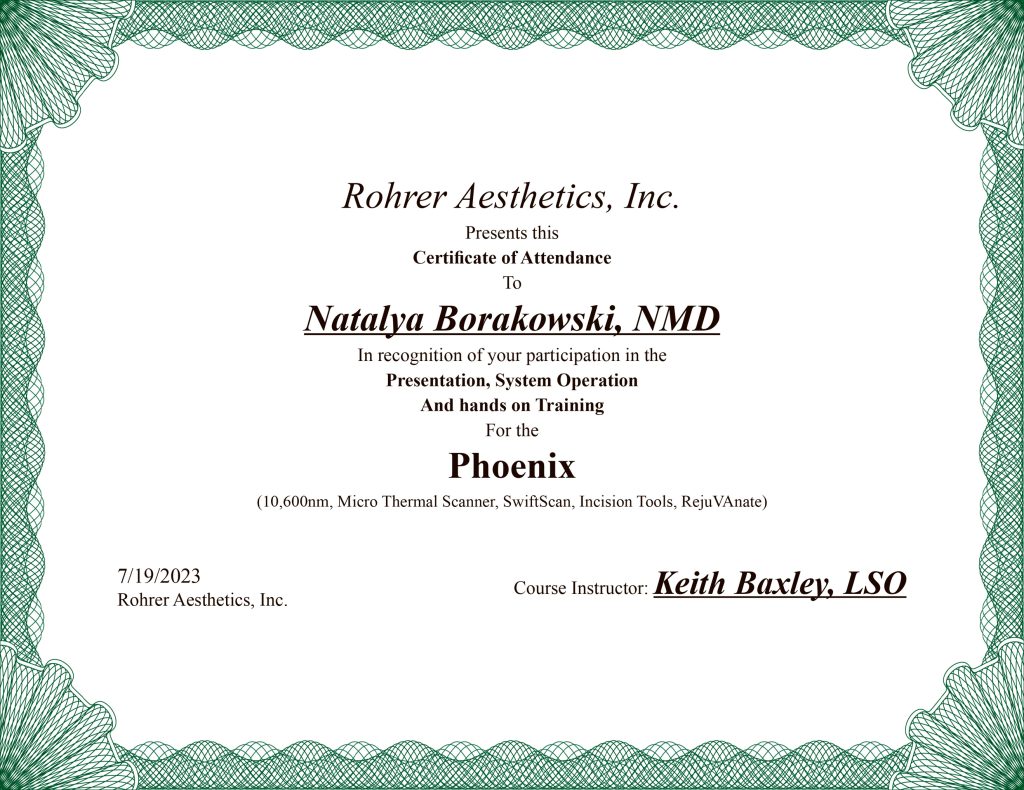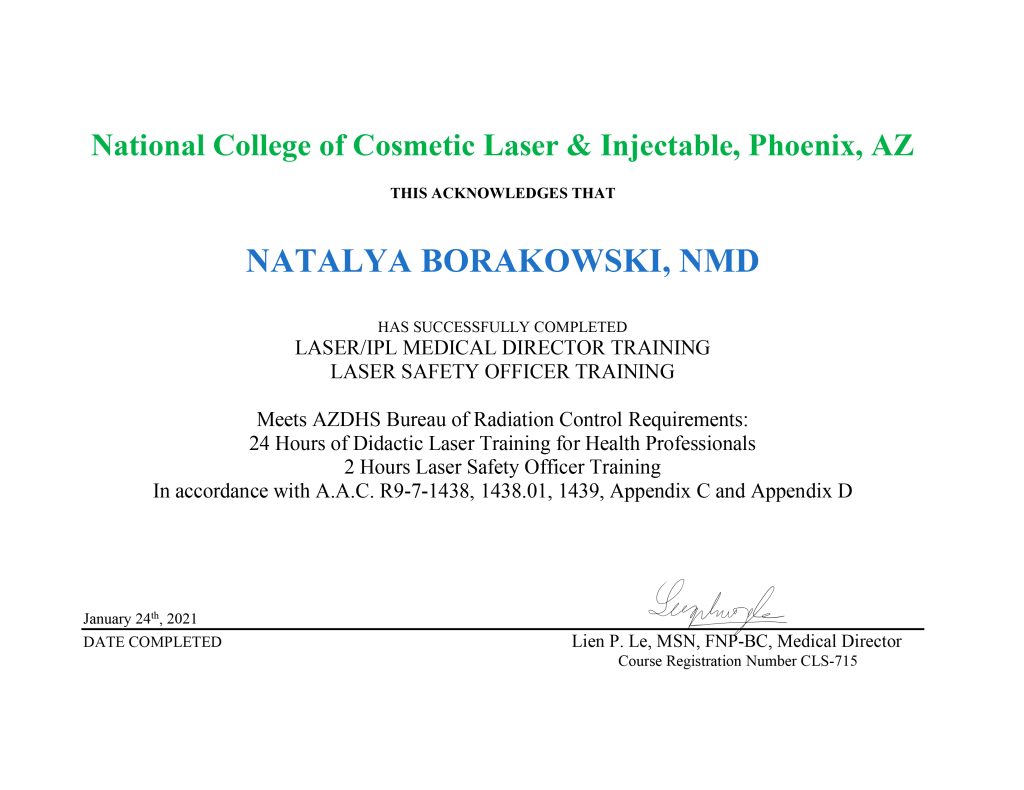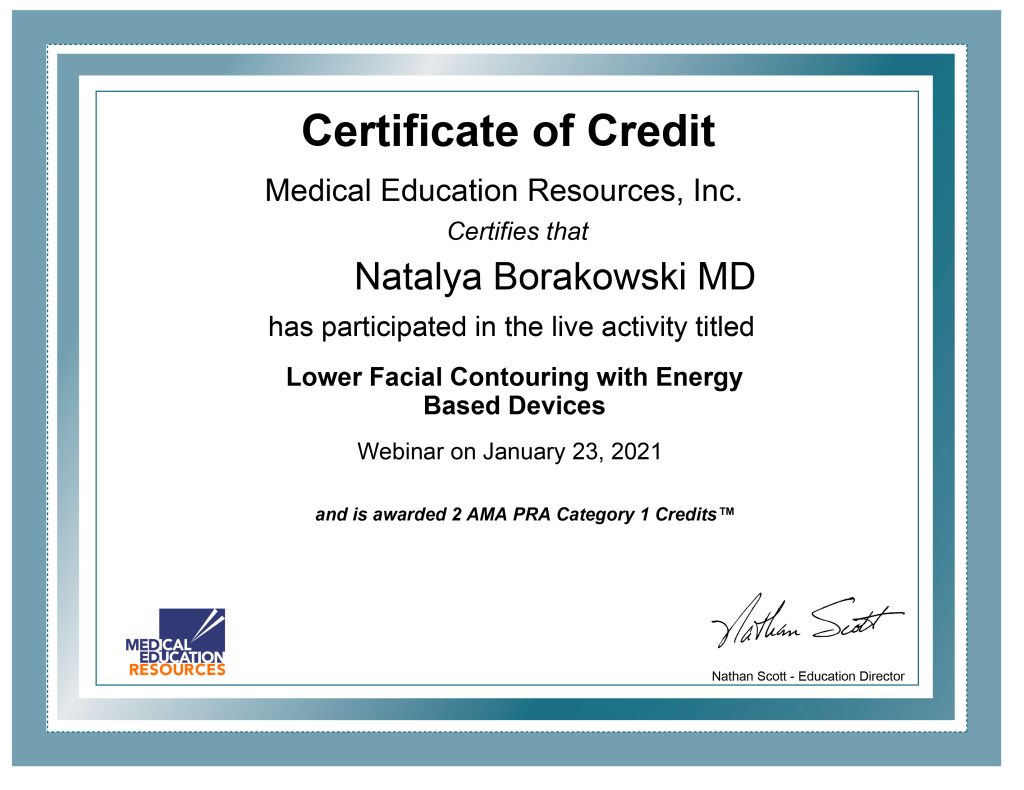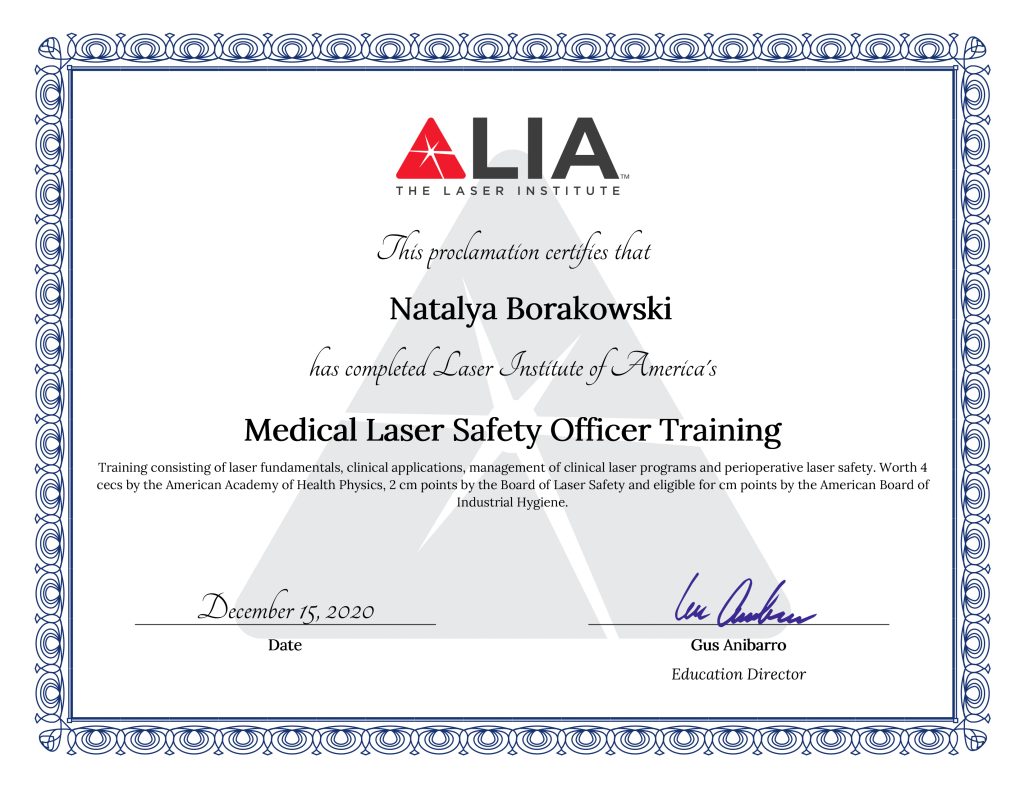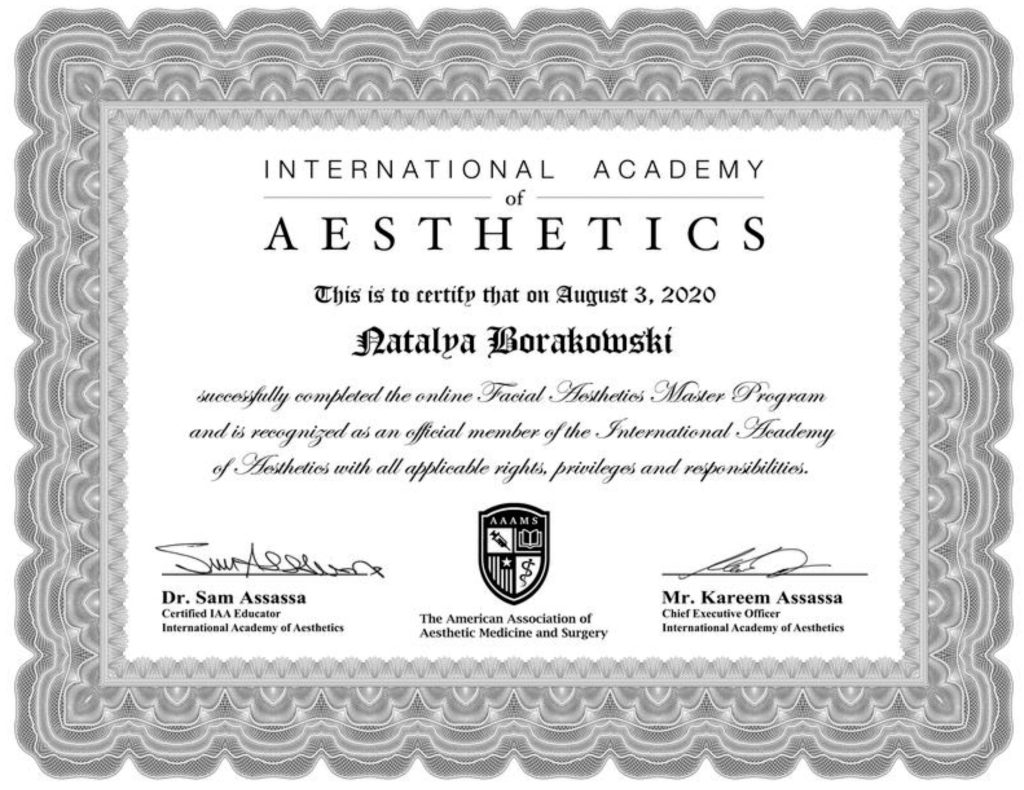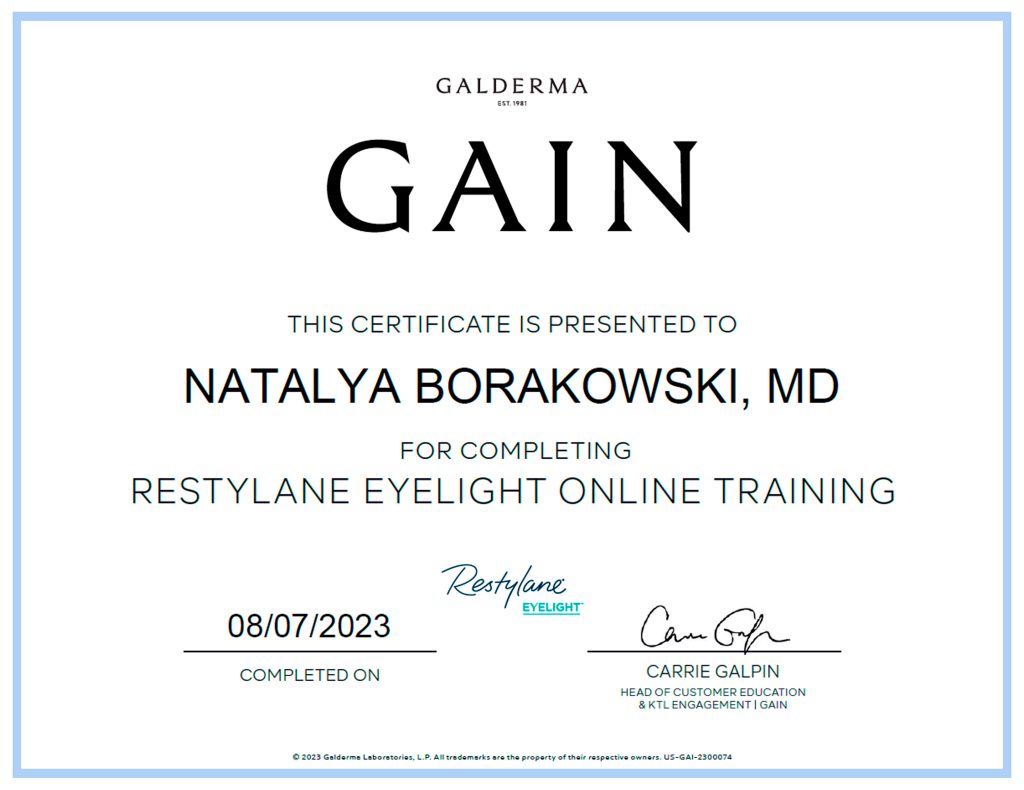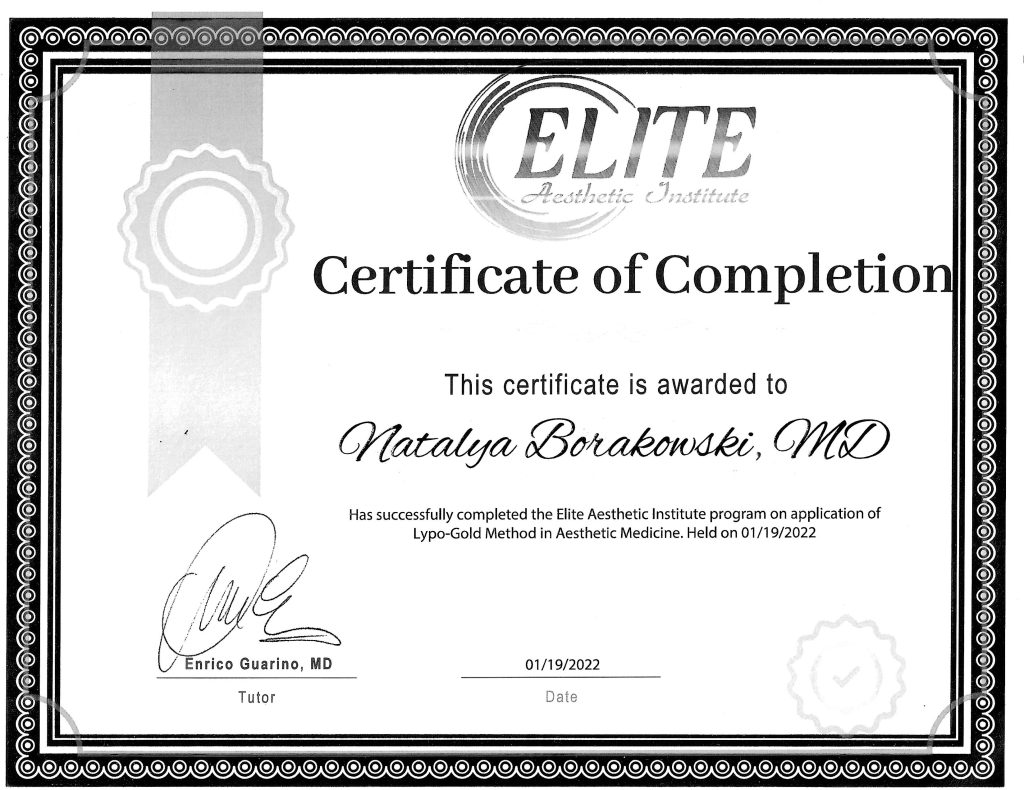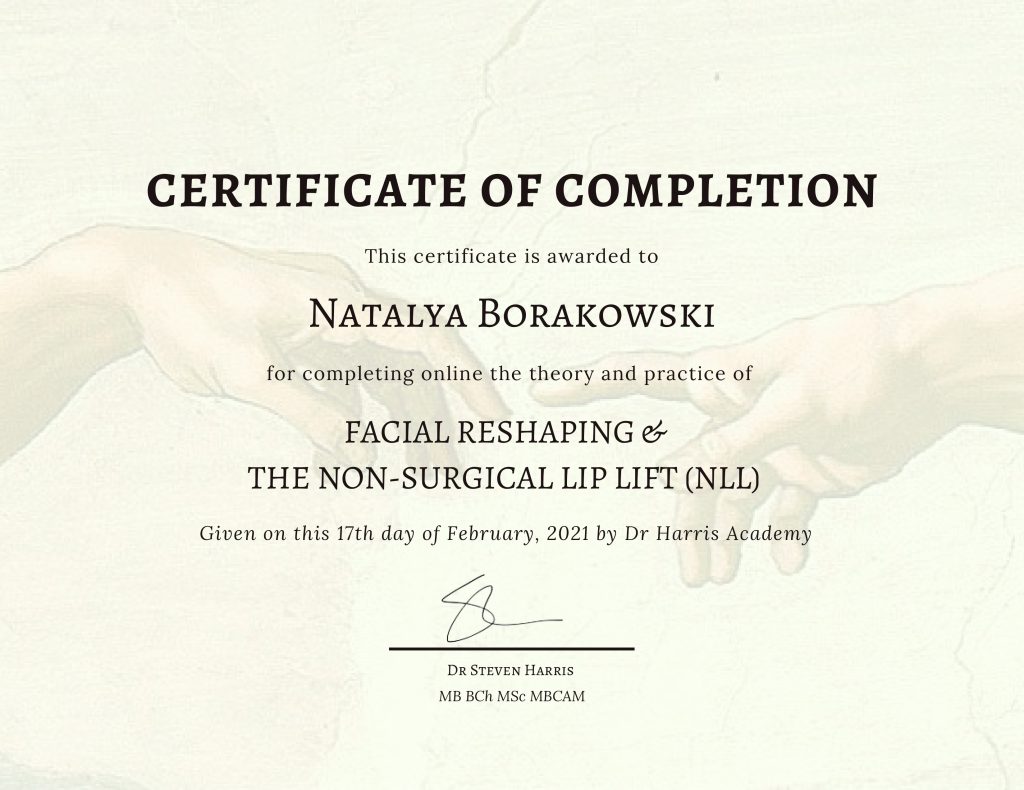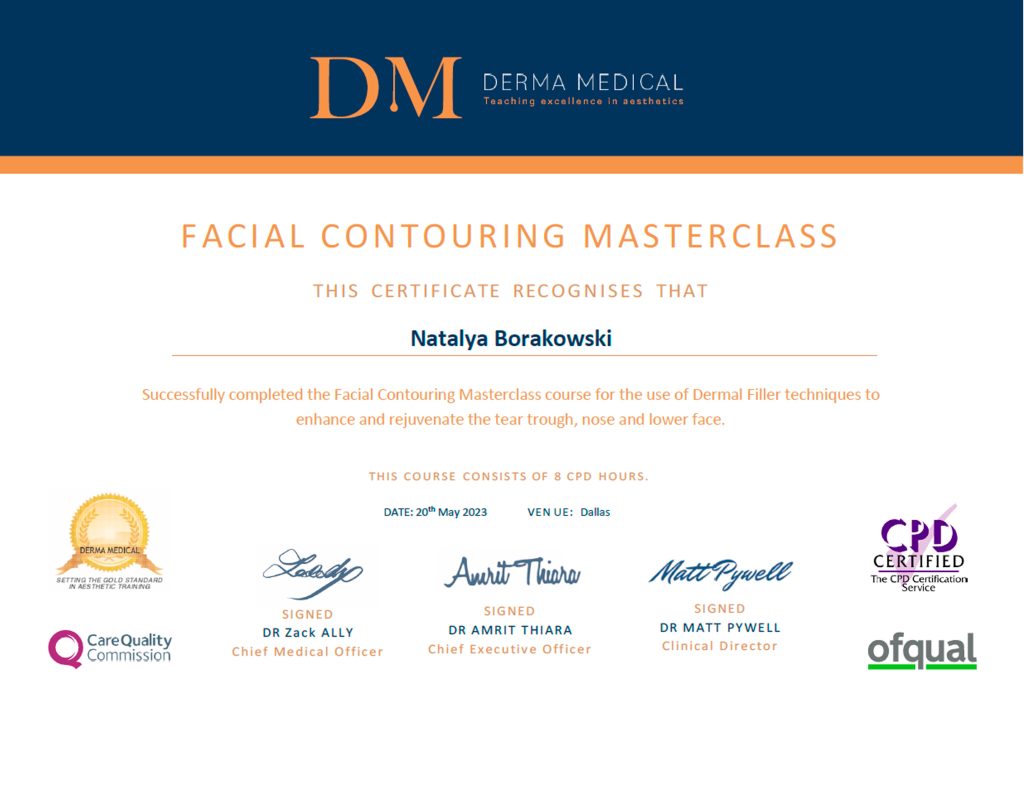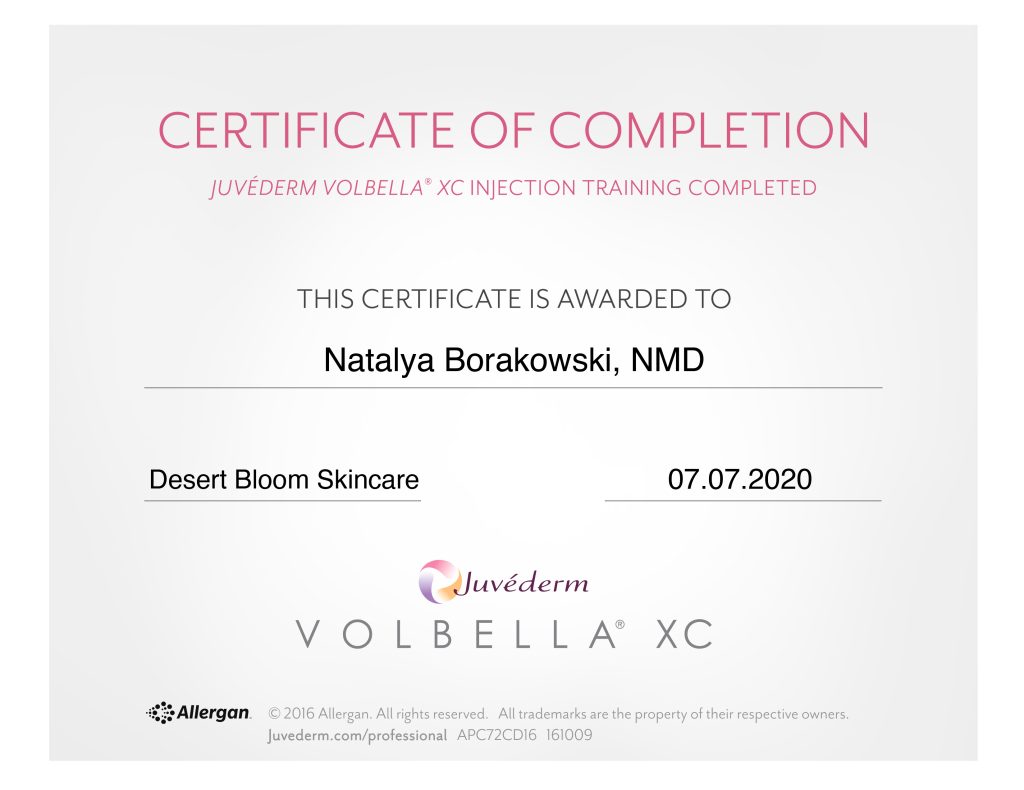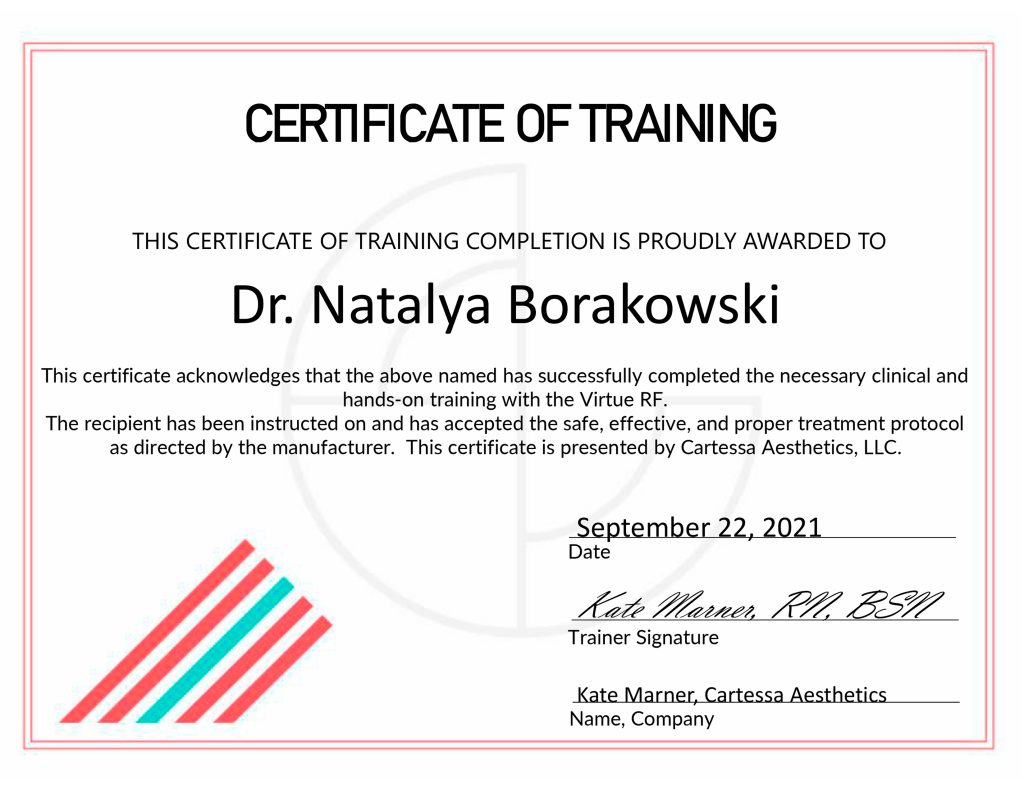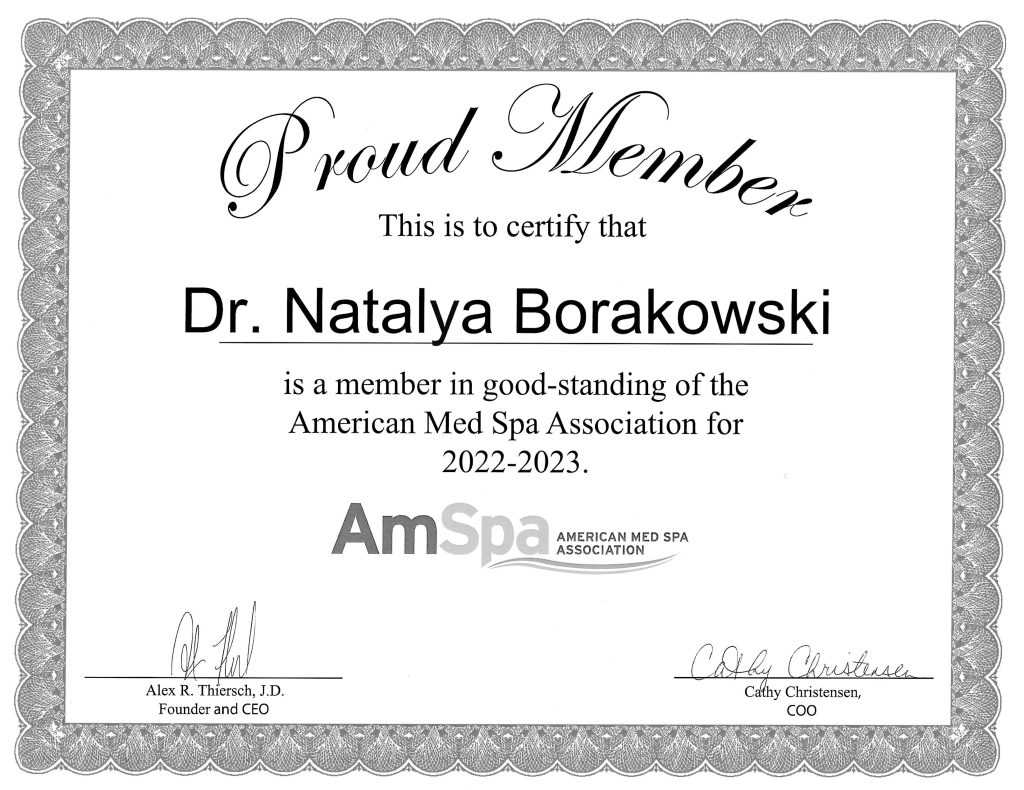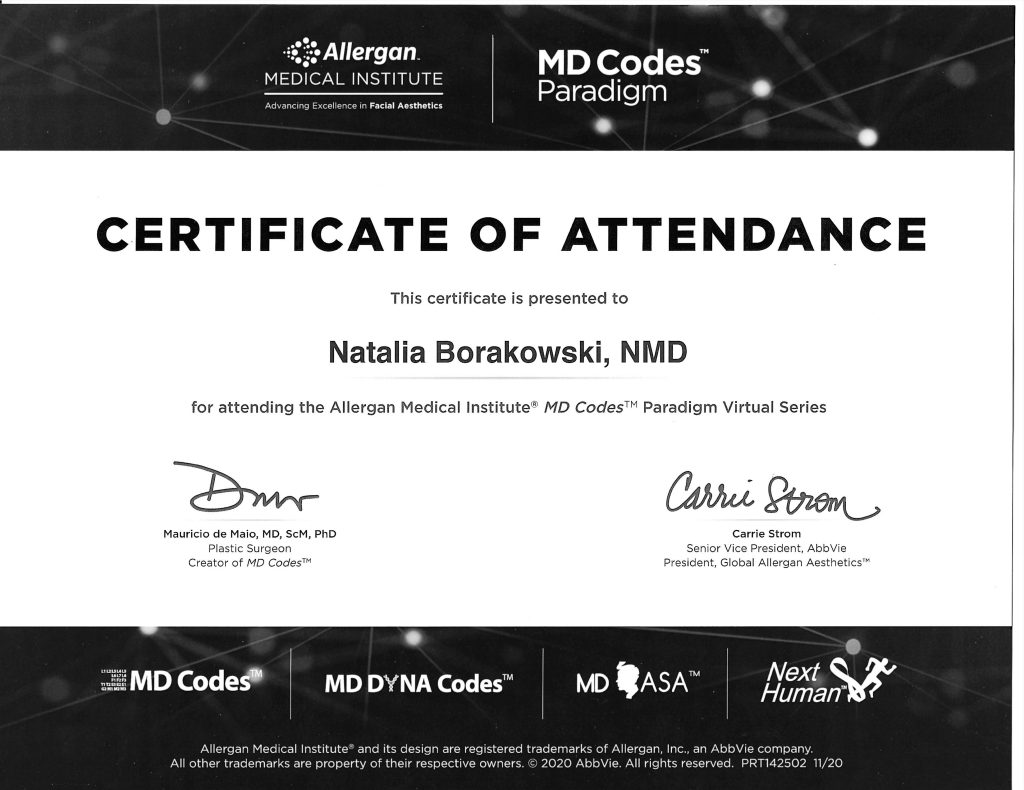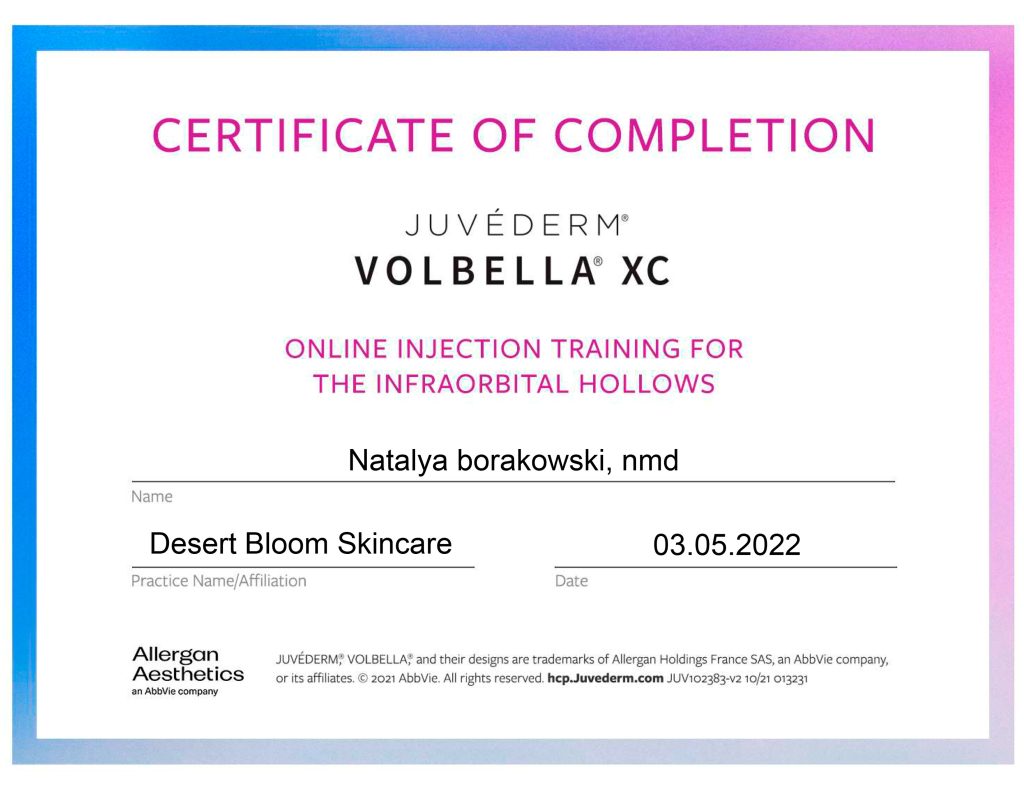 Last word from the doctor
Aesthetic medicine is a constantly evolving field, and I'm committed to staying at the forefront of these advancements. Pursuing new knowledge and skills is a personal mission of mine, ensuring that you'll always receive the latest methods and technologies at our clinic under my guidance. I genuinely look forward to welcoming you for a complimentary consultation at Desert Bloom Skincare, where we can explore the best options to enhance your skin health and beauty.