Add volume, Enhance your natural beauty
Are you looking for a way to restore volume and fullness to your face and achieve a more youthful and refreshed appearance? Facial fat grafting may be the solution you've been searching for.
Imagine having a more youthful and refreshed appearance, with a fuller, lifted, smooth and more defined face. Facial fat grafting can help you achieve that!
Don't wait any longer to achieve the youthful and refreshed look you desire. Visit our clinic Desert Bloom in Scottsdale today and schedule your appointment for facial fat grafting.
About lypo-gold face rejuvenation
Facial fat grafting is a surgical procedure that involves taking fat from one area of the body, typically abdomen, and transplanting it to the face in order to add volume and contour. The cost of the procedure typically starts at around $5000.
The procedure usually takes around 3-4 hours and requires local anesthesia. Recovery time varies, but patients usually return to their normal activities within 2-3 days.
Common side effects include swelling, bruising, numbness, pain, and redness. These side effects usually resolve within a few days.
how fat transfer works
Did you know, millions of adult stem cells are found in every human? Our body uses these stems cells to repair and restore damaged tissue. Abdominal fat is the perfect source of mesenchymal stem cells, capable of producing collagen, elastin and replacing lost volume. Restoring face fat volume is essential part of anti-aging journey, recommended for every patient over 35, especially ones with slimmer facial features.

The Lypo-Gold face rejuvenation treatment is an innovative method of fat transfer, brought to US by Dr. Enrico Guarino, a certified plastic surgeon from Rome, Italy. This innovative method uses small quantities of harvested abdominal fat to achieve natural rejuvenation of the face.

Facial fat decreases with age, leading to skin thinning, appearance of deeper lines and wrinkles and facial sagging. Lypo-Gold face rejuvenation is facial fat transfer method, delivering natural, longs lasting anti-aging results to our patients.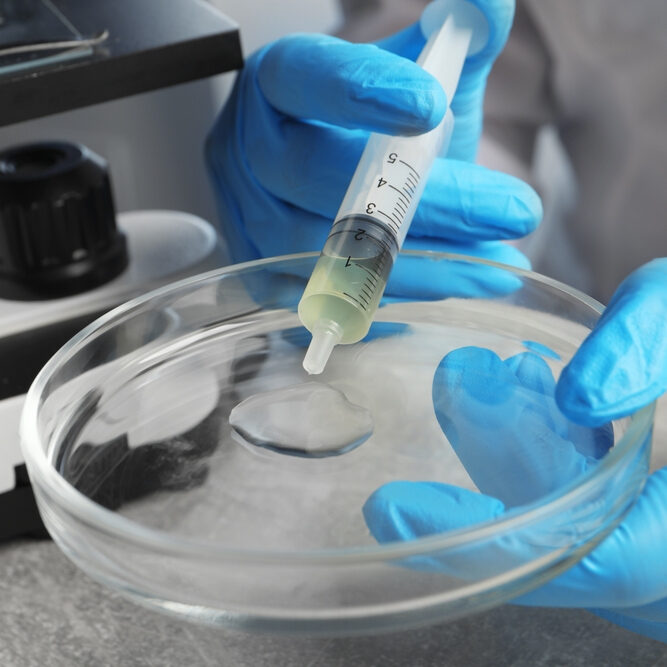 What makes lypogold fat transfer different?
Fat transfer face is a safe, minimally invasive technique to restore lost facial volume and tighten the skin. Unlike dermal fillers, this innovative method will never result in overfilled face or unnatural results. Not all fat grafting methods are created equally. Our patented cartilage allows to purify harvested abdominal fat to create beautiful golden material, similar to density of a dermal filler. Harvested nano fat is processed and injected into 7 main ligaments of your face, helping maintain its flexibility and firmness, resulting is more youthful lifted facial features. This fat transfer method allows for maximum survivability of grafted fat , leading to long lasting results. Most patient will enjoy rejuvenating results of this fat transfer 5 even 10 years after the treatment.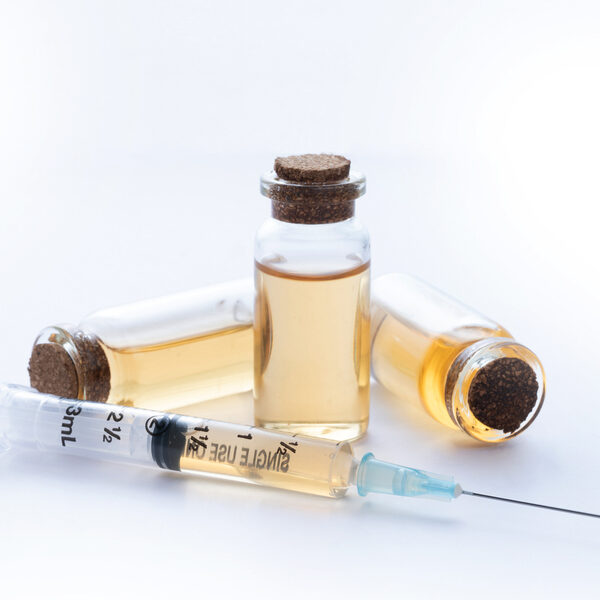 What to expect after the treatment?
Immediately after facial fat transfer, you might experience minor swelling, tenderness and bruising. Most patients will completely recover after few days. The results can be appreciated immediately after the nano fat transfer, but will continue to improve. The injection of fat-derived mesenchymal stem cells stimulates the formation of new fibroblasts in your skin, the cells responsible for production of collagen, elastin and hyaluronic acid. With increased number of fibroblasts, your skin truly starts to age backwards, you will appreciate marked improvements in texture and firmness of your skin as soon as 3 months after your fat transfer treatment.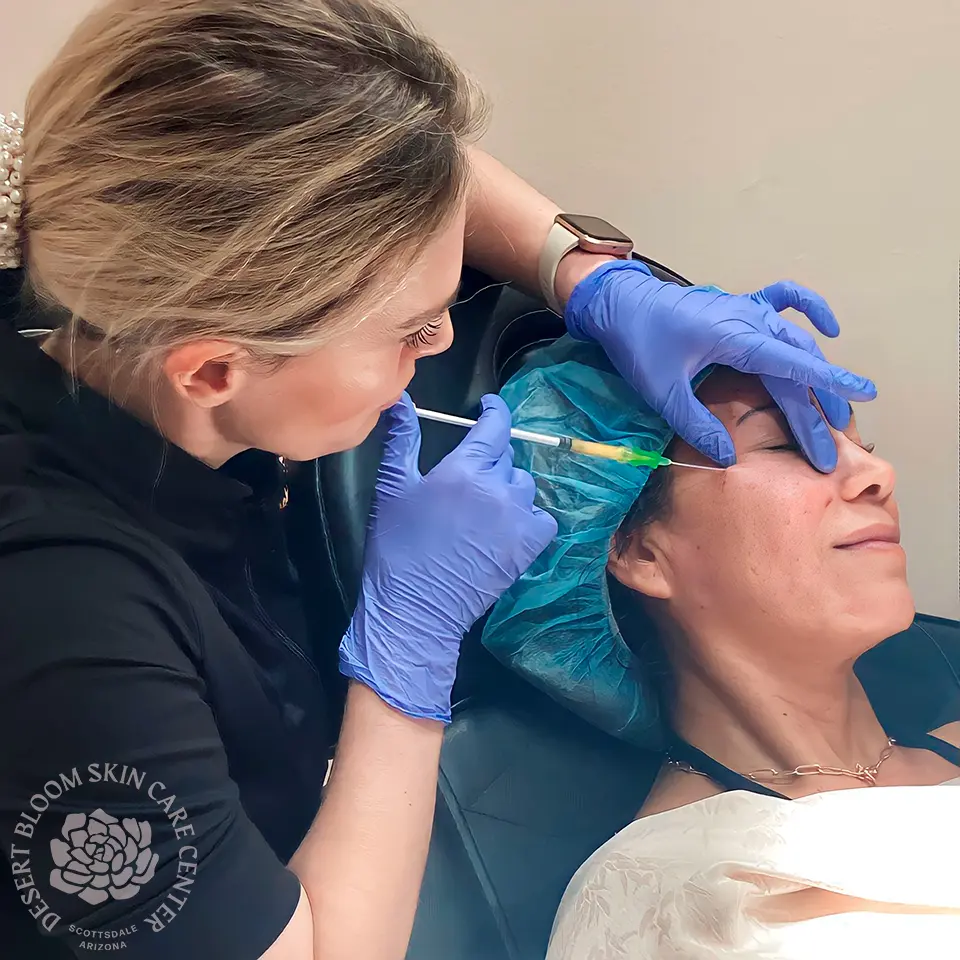 Why should you chose fat transfer or face fat grafting face procedure instead of dermal filler treatment?
While we do love using dermal fillers, such as Juvederm or Restylane, Lypo-Gold face rejuvenation provides longer lasting results. Fat transfer face also cannot possibly cause any allergic reactions (this is your own tissue after all) and costs a lot less. Typically for complete facial rejuvenation we will used 8-12 ml of nano fat, which is equivalent to 8-12 syringes of dermal filler. As you can see, in terms of dermal filler, this can become very expensive, even for a single procedure. Fat injections in face will also produce long lasting volume restoration and does not have to be injected annually to maintain the results.

We would recommend using dermal fillers for procedures such as lip augmentation, or as quick and easy option to freshen up your face before special event. But when it comes to long term facial rejuvenation, Lypo-Gold fat transfer is a perfect choice for ultimate anti-aging experience.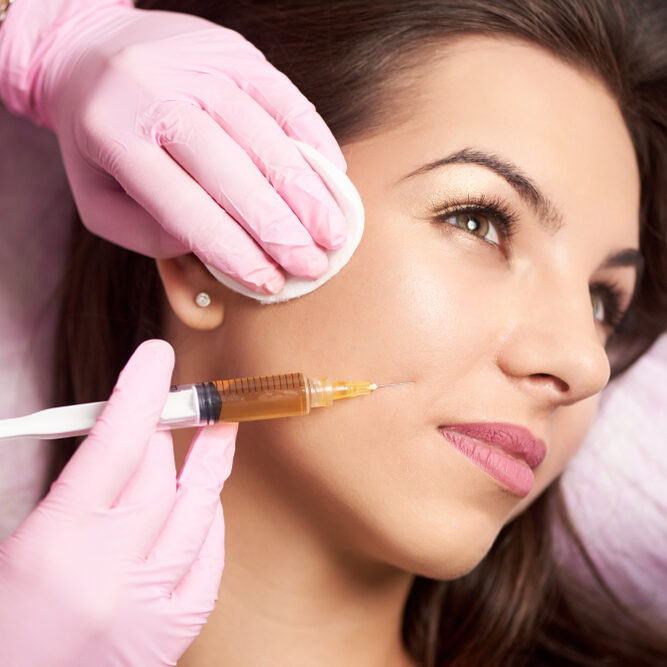 Is lypo-gold a liposuction treatment? Will it help me loose couple pounds?
Unfortunately no. We harvest very small amount of belly fat, not significant enough to help you lose inches off your waist. The ideal candidate for this procedure would not have any previous fat loss treatments on their abdomen, prior to Lypo-Gold procedure. Any prior fat loss procedures, including True Sculpt, Cool Sculpting, Kybella injections or liposuction, will result in excess scar tissue, making harvested fat less viable for our procedure. This does not mean that these patients cannot benefit from our fat transfer procedure, Dr. Natalya will need to access each patient individually to make sure there is sufficient amount of viable fat to perform the fat grafting.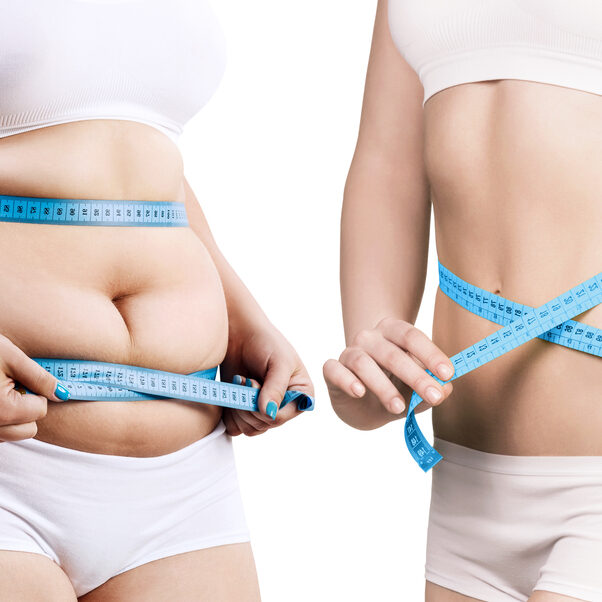 How lypo-gold face rejuvenation differs from other fat harvesting and fat transfer methods?
Facial fat grafting is not a new procedure in aesthetic medicine. Many plastic surgeons will use fat injections in face after a face lift procedure. However, Lypo-Gold method differs by the process of fat processing. This method uses chemical free fat harvesting, fat processing and fat grafting method, allowing gentle separation of fat cells into nano fat. This produces beautiful golden substance similar in consistency with dermal filler. This method allows us to inject nano fat via small micro cannulas minimizing trauma to the face, resulting in less pain and bruising. Nano fat is also easily integrates with your own skin tissue, studies show that over 90% of the injected face fat survives using this method, unlike other methods in which only 50% of fat will survive.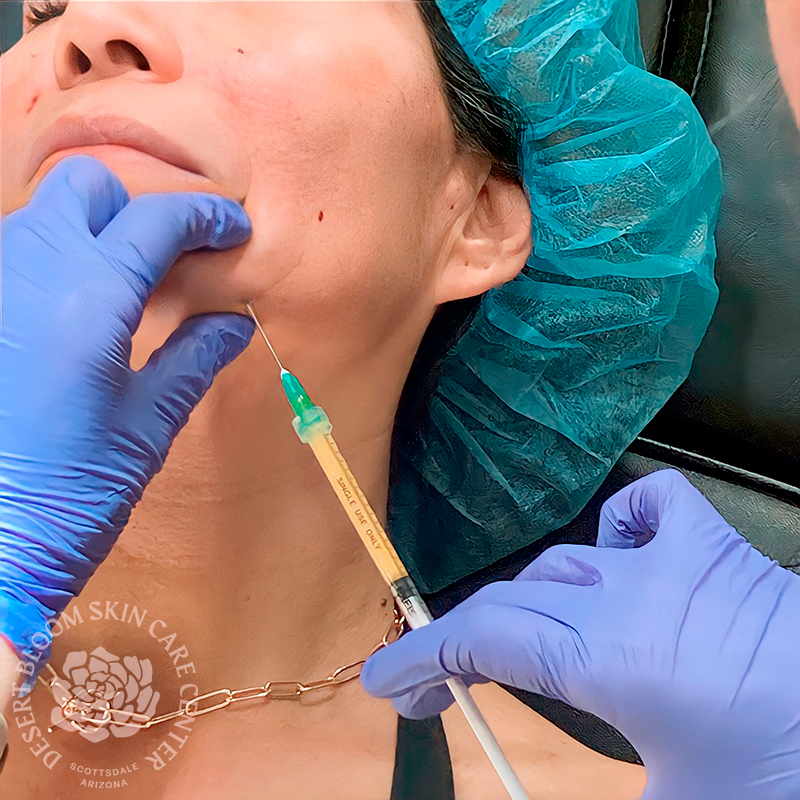 Who is not a good candidate for lypo-gold facial fat grafting?
A person who is not suitable for lipo-gold facial fat transfer may include:
Patients on blood-thinning medications.
Patients with a recent history of chemotherapy or immunosuppressive drugs.
Patients with uncontrolled diabetes or autoimmune disease.
Patients who are very slender and may not have sufficient abdominal fat for harvesting.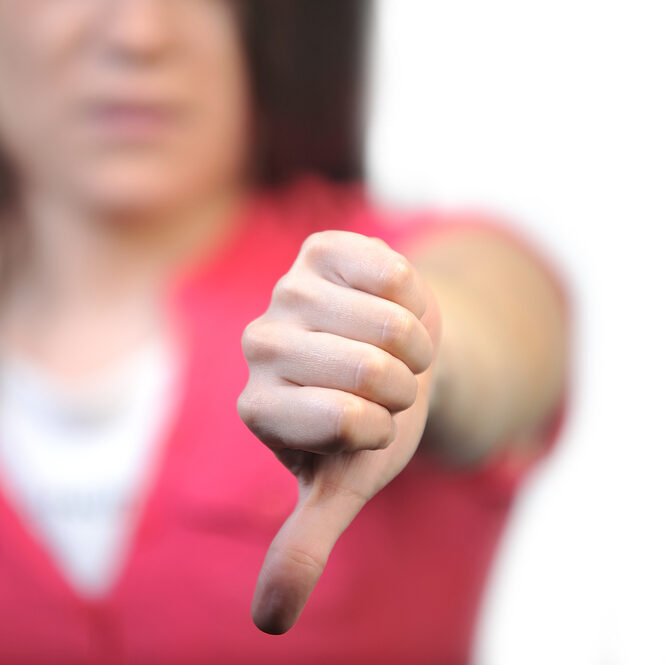 Last word about lypo-gold face rejuvenation
Facial fat grafting is a cosmetic procedure that involves removing fat from one area of the body and transplanting it to the face to restore volume and improve the appearance of wrinkles and other signs of aging. This procedure can produce natural, long-lasting results and is a safe and effective option for individuals looking to enhance their appearance.
Dr. Natalya Borakowski at Desert Bloom Skin Care Center offers facial fat grafting as part of a comprehensive anti-aging treatment plan that may also include treatments such as Botox, facial fillers, mesotherapy, and resurfacing treatments. To determine if you are a candidate for facial fat grafting, schedule a complimentary consultation with Dr. Borakowski today. Experience the benefits of a more youthful, refreshed appearance with facial fat grafting.