Erase wrinkles, Refresh your skin
Are you looking for a way to improve your skin's appearance, reduce wrinkles, and achieve a more youthful look? Erbium laser resurfacing may be the solution you've been searching for.
Imagine having a more youthful and refreshed appearance, with a clearer and brighter skin tone and a reduction in wrinkles and fine lines. Erbium laser resurfacing can help you achieve that!
Don't wait any longer to achieve the youthful look you desire. Visit our clinic Desert Bloom in Scottsdale today and schedule your appointment for erbium laser resurfacing treatment.
About Erbium Laser Resurfacing
Erbium laser treatment is a procedure that uses laser energy to remove the outer layer of damaged skin and promote the growth of new, healthy skin.
The cost of the procedure starts at around $275. For small post-surgical scars treatment price varies depending on size of the scar. The procedure usually takes around 30-60 minutes. Recovery time can vary, depending on the depth of the treatment and the individual's skin type.
Common side effects include redness, swelling, and itching. These side effects usually resolve within a few days to a week, and the skin may be sensitive for several weeks after the procedure. Sun protection is important during recovery period.
About method
Introducing a new generation of resurfacing lasers, the Erbium YAG. This versatile laser can address many skin imperfections, from minor to severe. Are you bothered by deep wrinkles around your mouth? Maybe you do not like crepiness and thinning of the skin on your neck? How about dull complexion with visible pores, or acne scars? laser skin resurfacing with Erbium YAG might be the solution to all these skin concerns.
How erbium yag laser resurfacing works.
Laser resurfacing is a method of removing unwanted damaged skin. Resurfacing types of lasers such as Fraxel, CO2 laser or Erbium YAG attract water and evaporate the top layer of the skin, known as the epidermis, along with the underlying dermis, in the treated area. Sounds scary doesn't it? But do not let us frighten you, unlike other resurfacing lasers, Erbium YAG is safe and virtually painless. By evaporating damaged skin cells, Erbium YAG can remodel and improve surgical scars, acne scars, wrinkles, hyperpigmentation, and other skin imperfections. The result is a fresh and rejuvenated appearance of the skin, with the growth of new skin cells in the treatment area.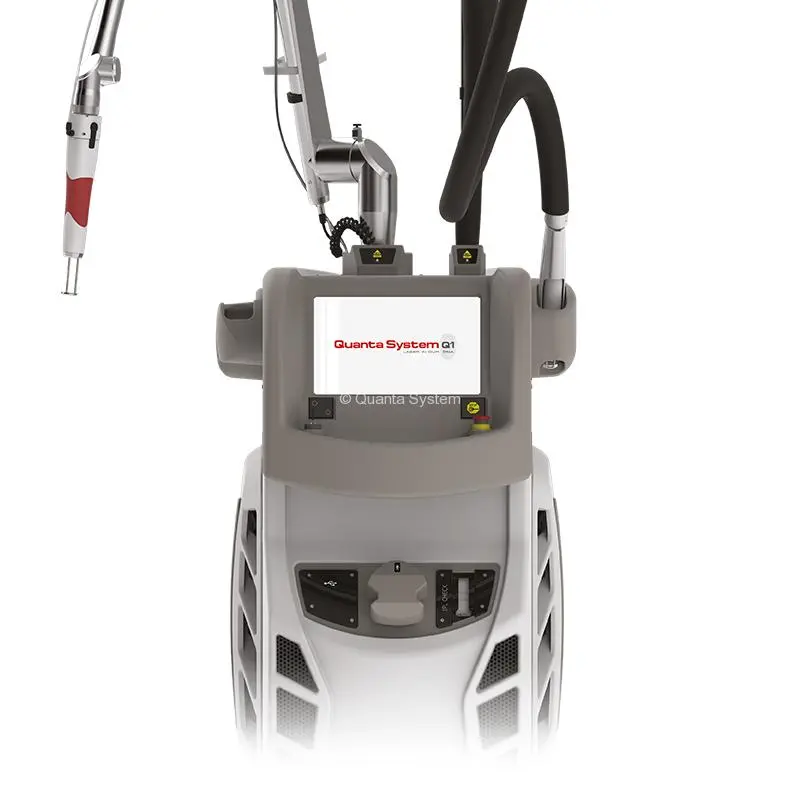 The benefits of Erbium Laser Resurfacing
One of the primary benefits of erbium laser resurfacing is its precision. This laser treatment can target specific areas of the skin with great accuracy, allowing for precise removal of damaged tissue and resurfacing of the skin.
Another benefit of erbium laser resurfacing is that it can be performed under local anesthesia, as opposed to general anesthesia required for some plastic surgery procedures.
Erbium laser resurfacing is also less invasive than other cosmetic procedures, such as chemical peels. The dermatologist can adjust the intensity of the laser depending on the patient's specific skin condition, which ensures a customized treatment plan for each individual.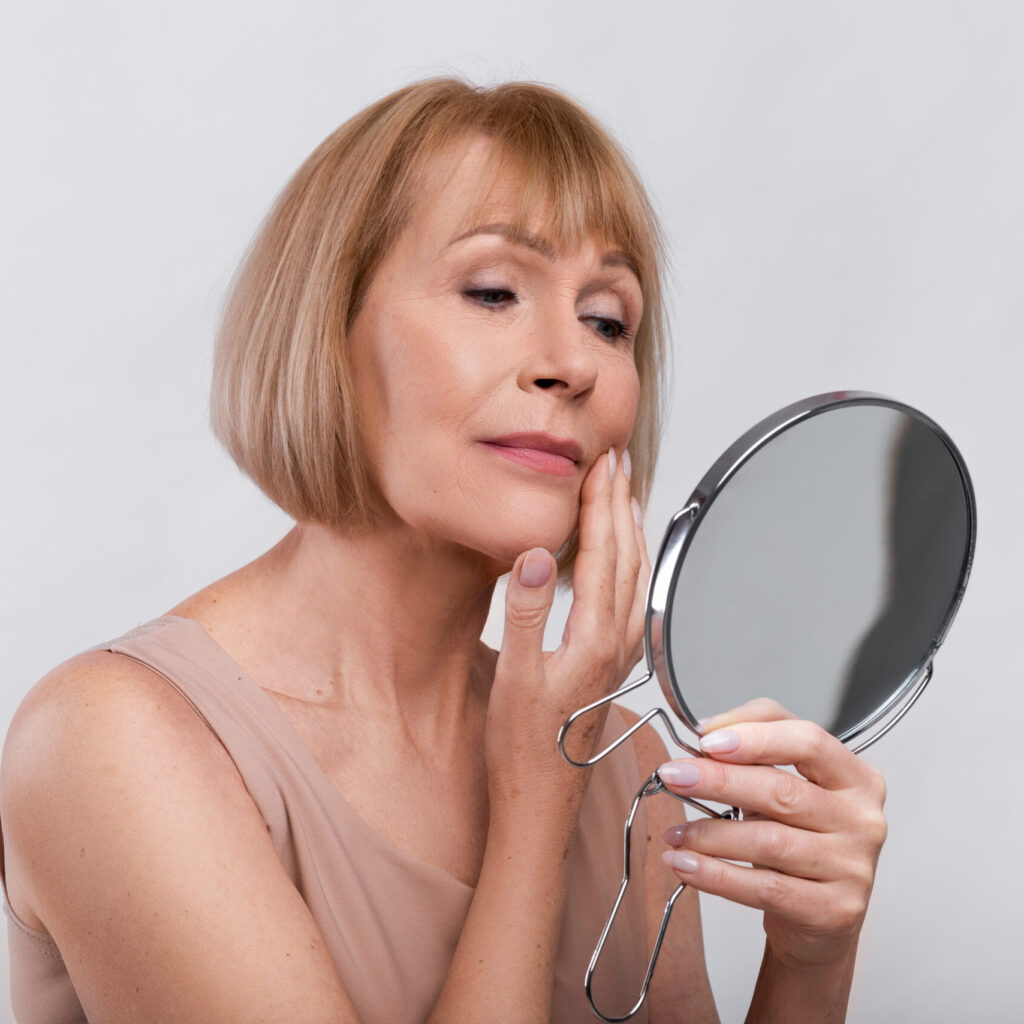 Areas for correction erbium laser resurfacing
Some common areas for correction include:
Fine lines and wrinkles: The laser can smooth out fine lines and wrinkles by removing the top layer of skin and stimulating collagen production.
Acne scars: Erbium laser resurfacing can improve the appearance of acne scars by removing the damaged skin and promoting the growth of new, healthy skin.
Sun damage: The laser can help to remove sun-damaged skin, reducing the appearance of age spots and other signs of sun damage.
Rough texture: The laser can improve skin texture by removing the outer layer of rough skin and promoting the growth of smoother skin.
Uneven skin tone: The laser peel can help to even out skin tone by removing discolored skin and promoting the growth of new, healthy skin.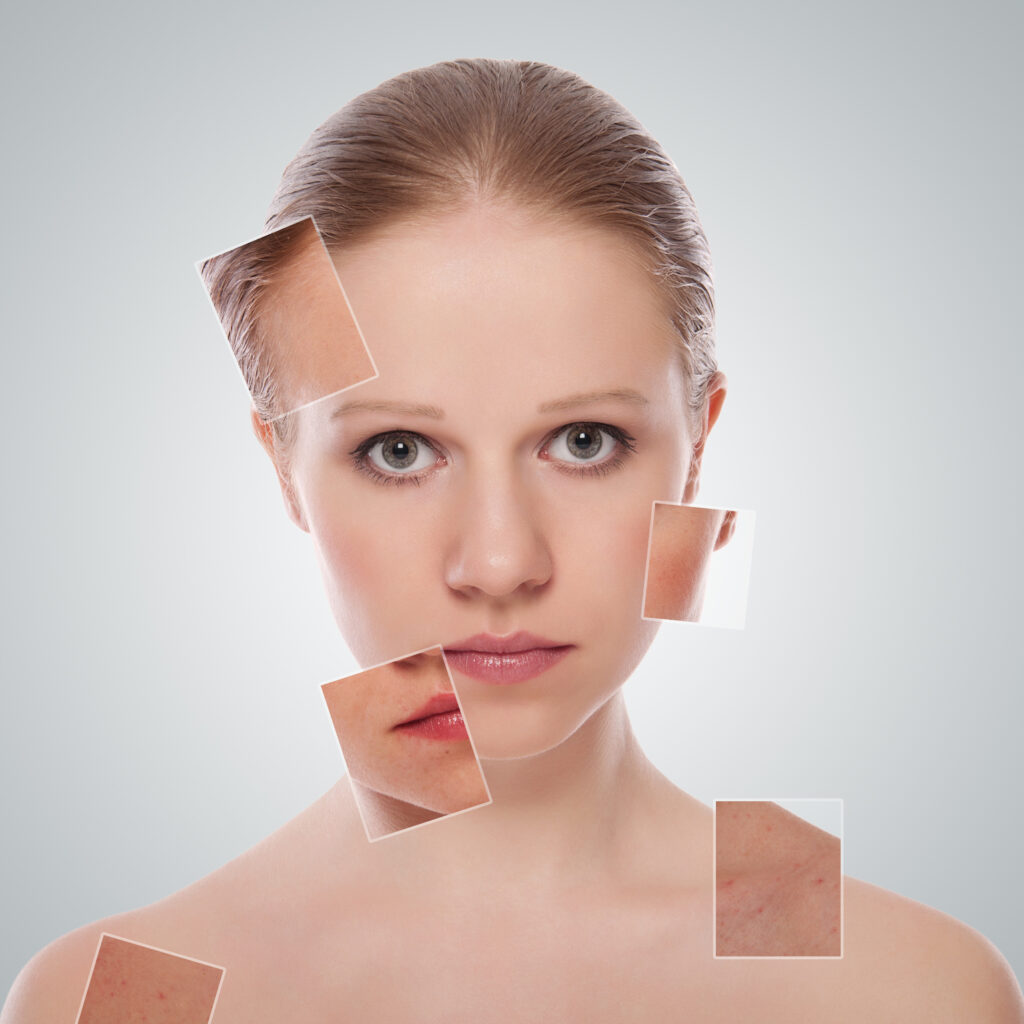 What to expect during and after treatment?
During this cosmetic procedure, your skin will be cleansed and protective goggles applied to shield your eyes. During Erbium laser treatment you will hear clicking noise from the laser, the noise is louder during deeper more aggressive treatment. If you are sensitive to noise, you recommend wearing headphones to protect your ears. Your skin will feel warm heat, not burning, so no local anesthetic is required to perform this treatment. During more aggressive resurfacing treatment, we use Zimmer cooler for your comfort. Immediately post treatment, your skin will feel tight and sunburned. We will apply medical barrier SPF cream to protect your newly resurfaced skin and aid healing. The key to seamless healing process is keeping your skin well lubricated. Patients, who undergo deep resurfacing treatment will receive a post care kit to assure successful healing with minimal recovery time.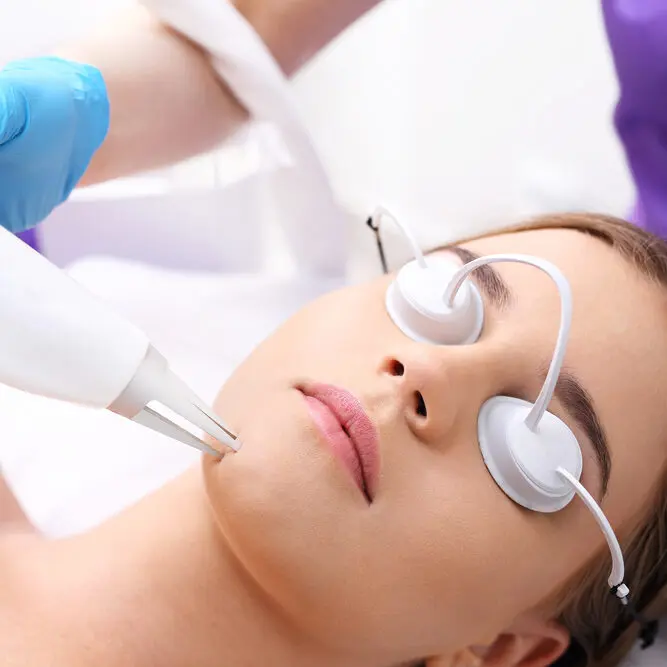 Achieve glowing complexion with erbium cool peel
This is a very mild gentle resurfacing procedure, safe for any skin type, even darker skin tone. If you have a special event coming up, treat your skin with this ultimate glow up treatment. We love pairing this treatment with RF microneedling, as a final "cherry on top" skin polishing treatment. This type of laser cool peel will leave you with a radiant complexion, tighter skin, minimize pores and fine lines. Keep your skin deeply hydrated with hyaluronic acid skin care products to minimize dryness post treatment. Please avoid sun exposure after any laser treatment to avoid complications and risk of sun damage.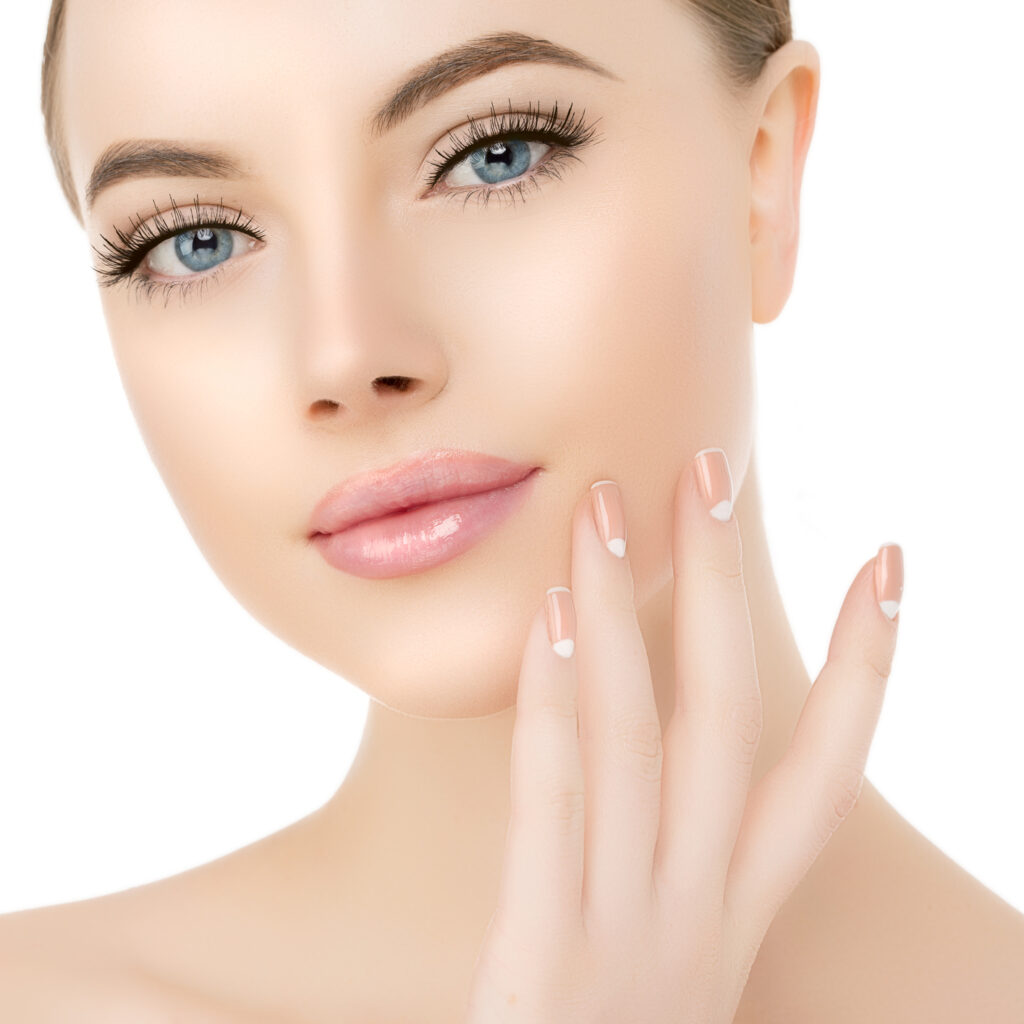 Contraindications erbium laser resurfacing
Active skin infections: If you have an active skin infection, it's important to wait until the infection has cleared before undergoing the procedure.
Keloid scarring: If you are prone to keloid scarring, erbium laser resurfacing may not be suitable for you as it may increase the risk of keloid formation.
Skin diseases: If you have a skin disease, such as eczema or psoriasis, it's important to discuss the risks and benefits of the procedure with your healthcare provider.
Pregnancy: If you are pregnant, erbium laser resurfacing may not be suitable for you.
Blood disorders: If you have a blood disorder, such as a bleeding disorder, you may be at a higher risk of bleeding during the procedure.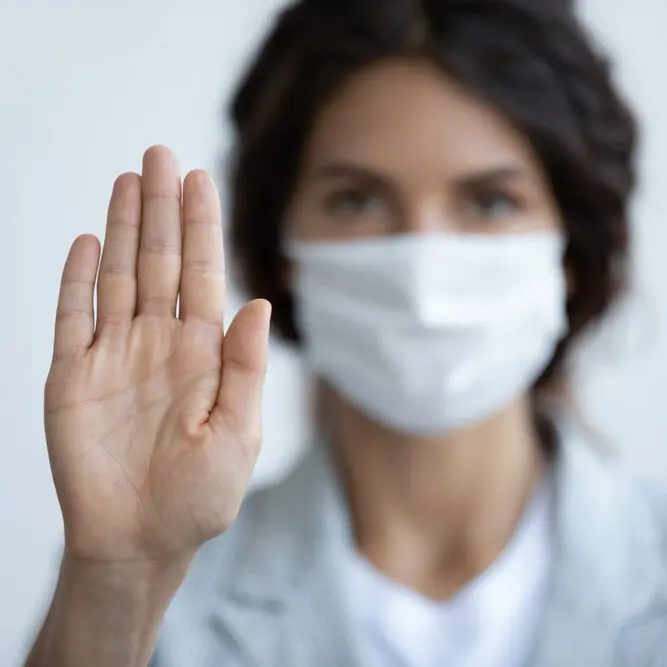 Common side effects
Potential side effects include prolonged post inflammatory pigmentation, or in other words, prolonged skin redness. This is not common, but if it happens can be addressed with topical treatments to help resolve quickly. For patients prone to cold sores, we prescribe antiviral medications to help prevent a breakout or heal it quickly, if it occurs.
Erbium laser resurfacing may also cause some mild common side effects and discomfort a recovery period. These include:
Peeling and crusting: The skin may peel and form crusts as it heals, which can last for several days to a week.
Sun sensitivity: The skin may be more sensitive to the sun after the procedure, so it's important to wear a broad-spectrum sunscreen and avoid direct sun exposure.
Longer recovery time for deeper resurfacing: If a deeper level of resurfacing is performed, the downtime can be longer and more extensive, with more redness, swelling, and peeling.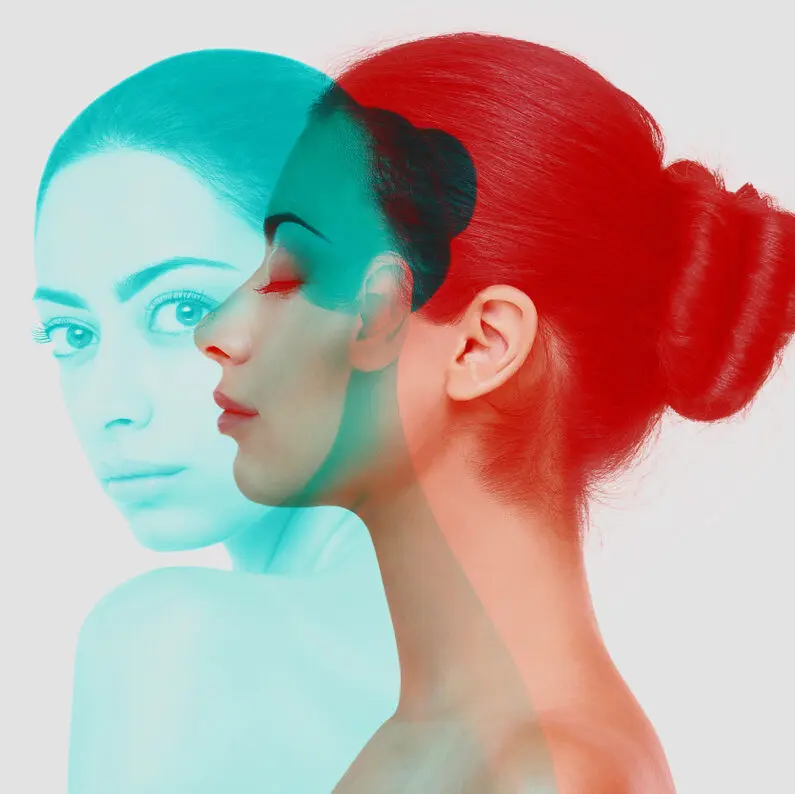 last word about Erbium laser resurfacing
Erbium laser resurfacing is a cutting-edge cosmetic procedure that can help improve the texture and appearance of the skin. At Desert Bloom Skin Care Center, Dr. Natalya Borakowski offers this treatment as part of a comprehensive approach to anti-aging. Erbium laser resurfacing can be used in conjunction with other anti-aging treatments, such as Botox, facial fillers, and mesotherapy, to achieve optimal results.
If you're looking for a safe and effective way to rejuvenate your skin and achieve a more youthful appearance, consider scheduling a complimentary consultation with Dr. Natalya Borakowski at Desert Bloom Skin Care Center. During this consultation, you'll have the opportunity to discuss your goals and learn more about how erbium laser resurfacing can help you achieve natural, long-lasting results. Don't wait to start looking and feeling your best – schedule your appointment today!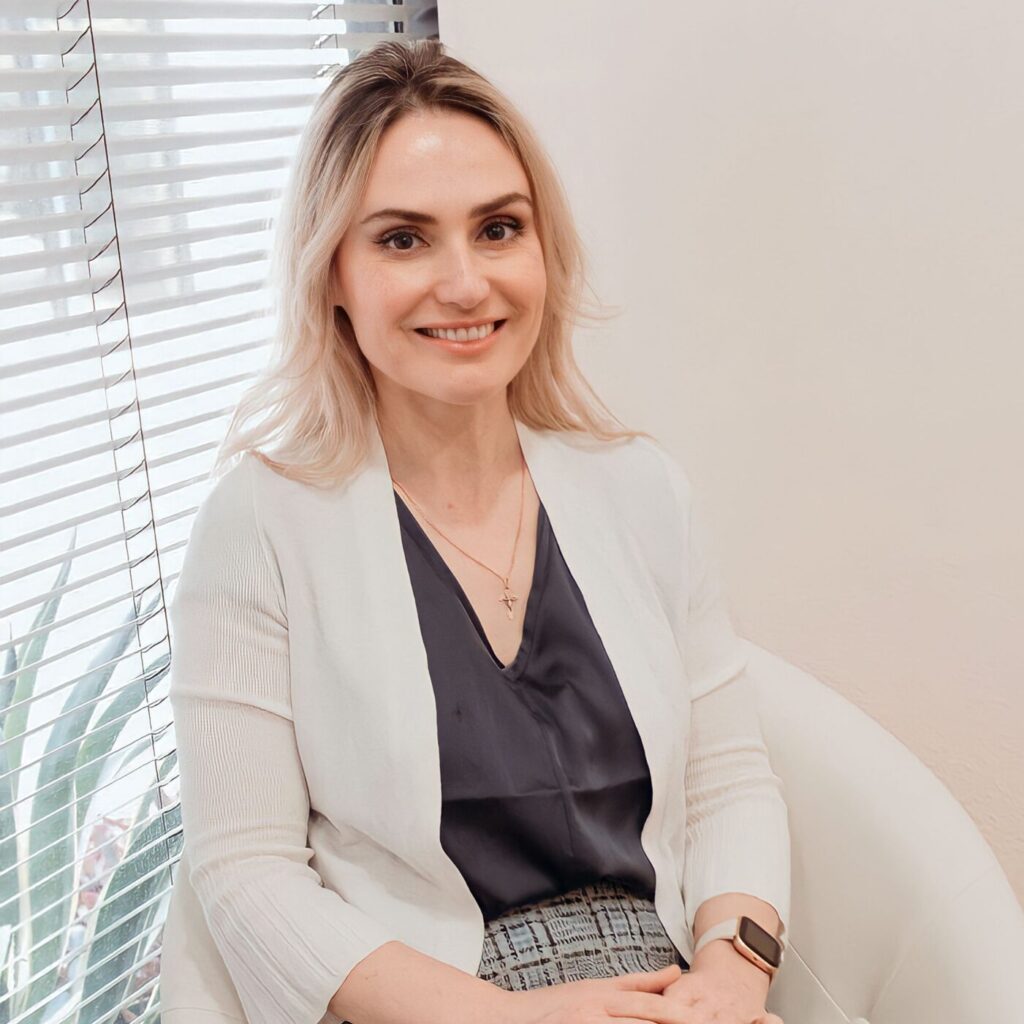 Consultation in skin care clinic
Desert Bloom Skincare Center offers personalized skincare consultation to help you achieve a flawless and radiant complexion. Book your appointment today and let our expert team of skincare professionals address your specific concerns and help you reach your skincare goals.