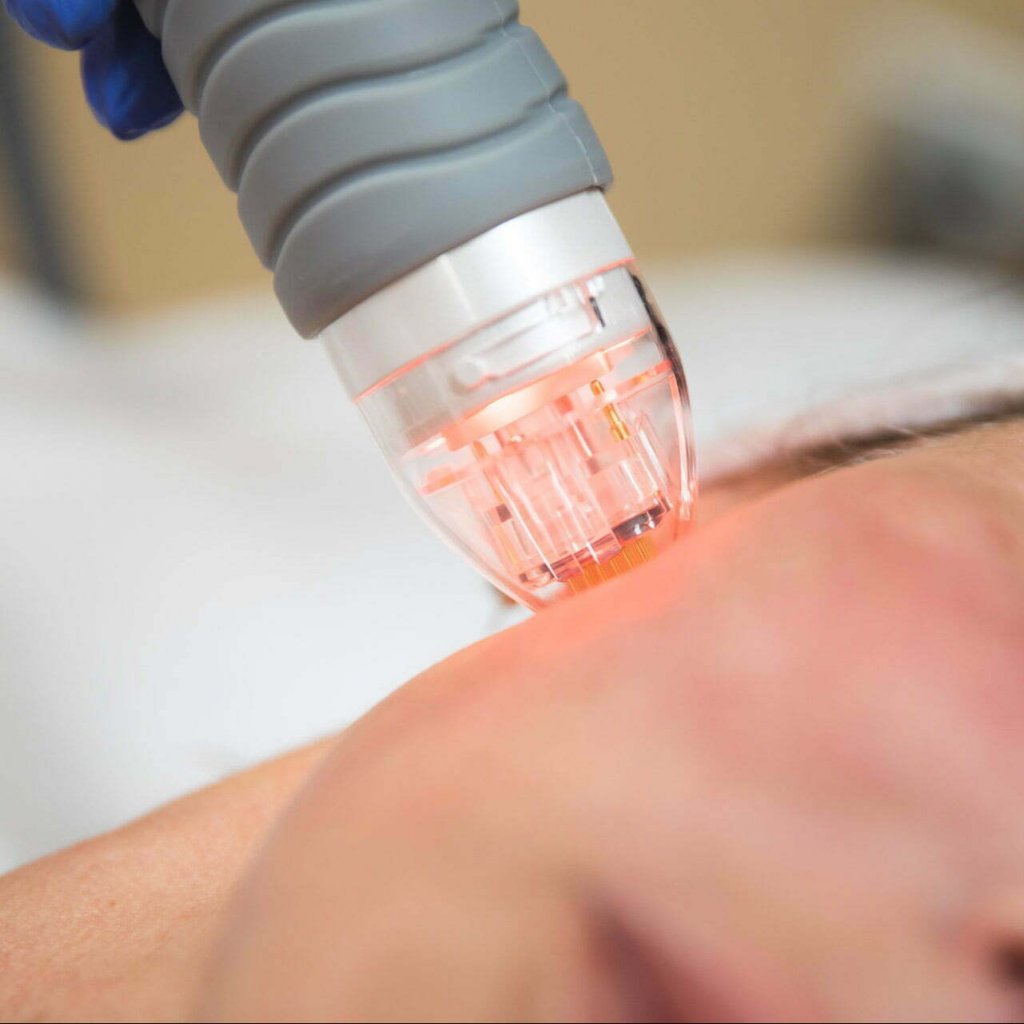 RF Microneedling
In Scottsdale, AZ, also Serving Phoenix, Tempe, Mesa, Gilbert, Chandler, Glendale, and Surrounding Areas
This innovative treatment combines radio frequency energy with microneedling at different depths to tighten lose skin, erase acne scars, minimize stretch marks, reduce unwanted fat, boost collagen production and much more.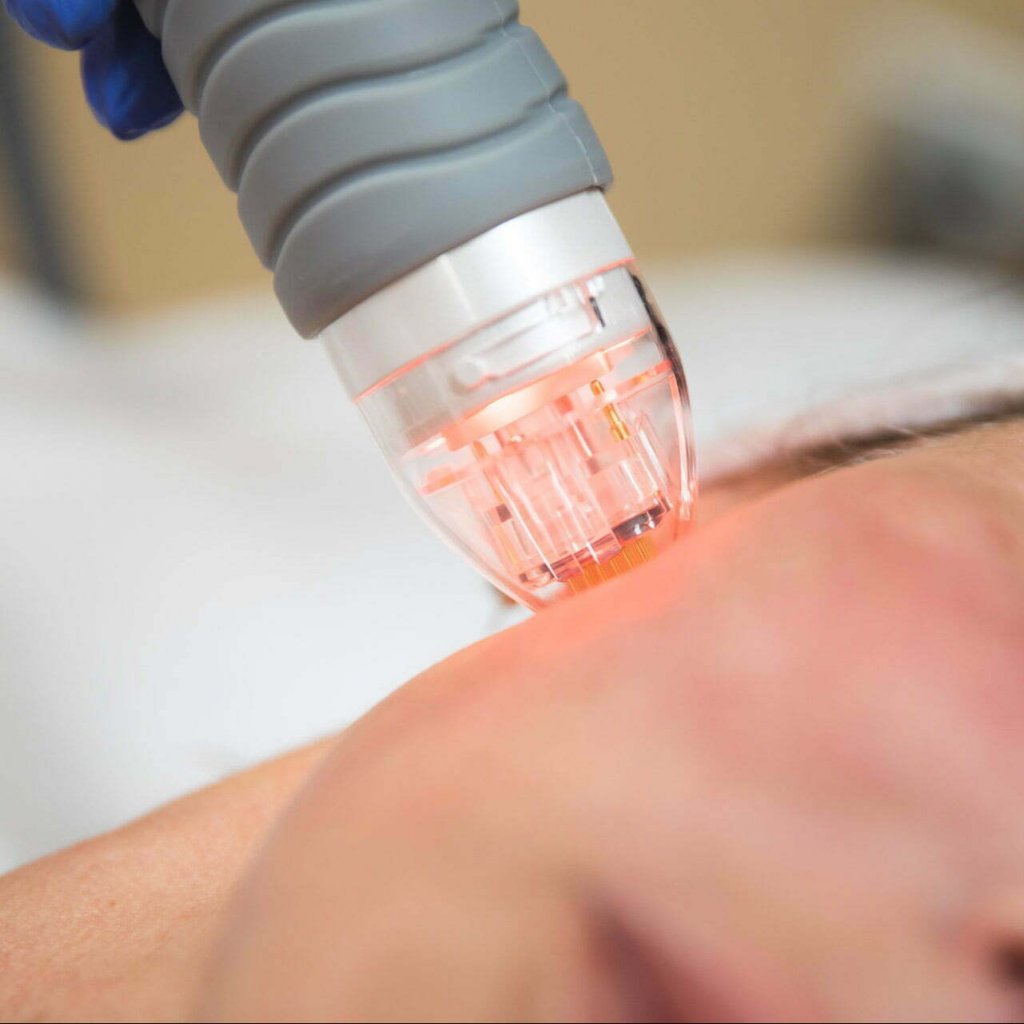 Virtue RF microneedling device
In true fashion, Desert Bloom Skincare continues to be a leader in aesthetics as they introduce VIRTUE RF, the next generation in minimally invasive aesthetic treatments! With the ability to target unwanted scars and wrinkles, while simultaneously tightening the skin and stimulating natural production and remodeling of collagen, VIRTURE RF delivers great results in short amount of time. All this can be achieved on the face, neck, hands, eye lids, abdomen, knees and body!
Microneedle with RF vs microneedling
This radiofrequency treatment delivers a variety of benefits to patients, who wish to attain a healthier and younger looking appearance and skin rejuvenation. Do not mistake this innovative treatment to traditional microneedling facials. VIRTUE RF delivers precisely and safely highly effective radiofrequency energy, to boost skin remodeling at much deeper level, then traditional microneedling facial, which only addresses superficial layer of the skin.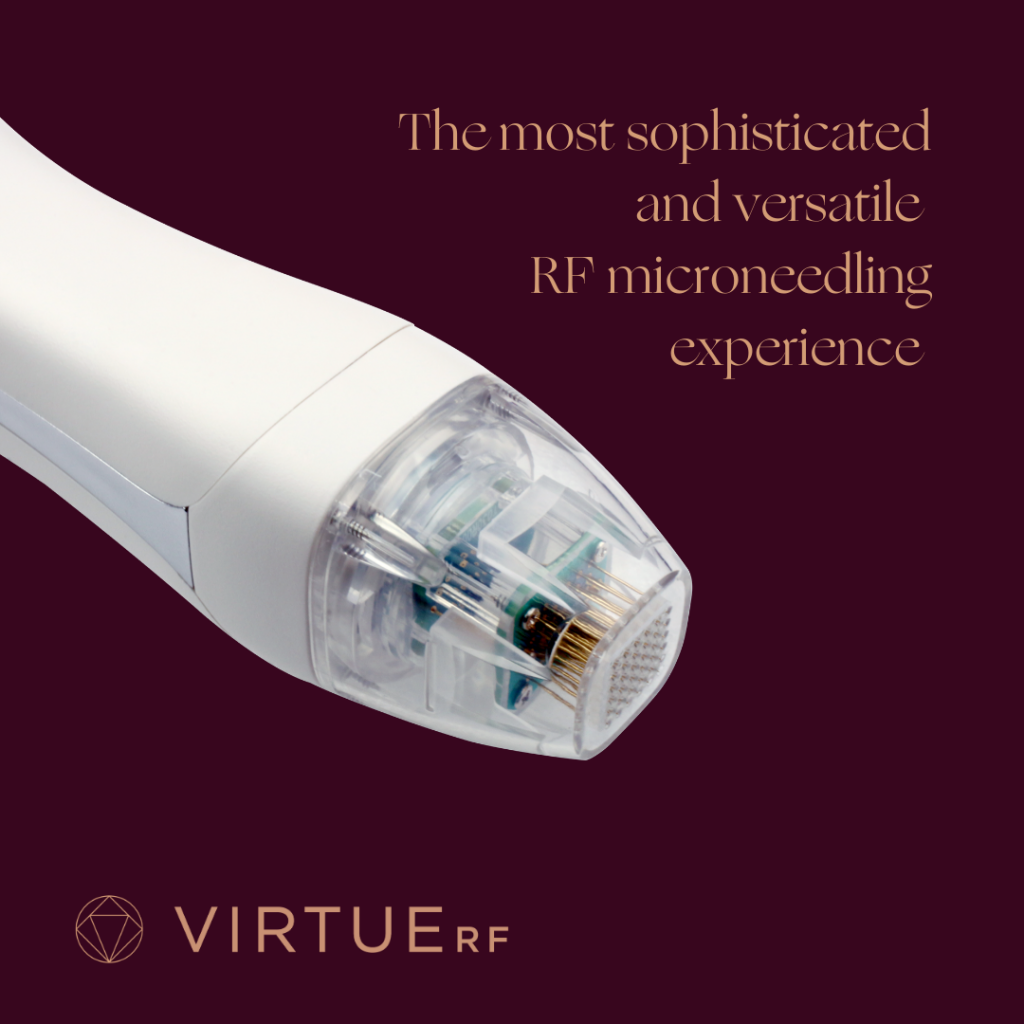 If you are seeking optimal results, The VIRTUE RF Experience delivers!
IS VIRTUE
RF
FOR ME?
Alleviate Wrinkles & Fine Lines
Tighten Skin
Minimize Pore Size
Improve Skin Tone & Texture
Immediate Results
No Downtime
Virtually Pain-Free
RF treatment expectations
In response to high patient demand for minimally invasive, highly effective treatments, we have responded. The VIRTUE RF allows patients to combat fine lines and wrinkles, eliminate eye bags, improve appearance of scars, including acne scars. We love pairing this treatment with resurfacing Erbium YAG laser to improve skin texture, leaving you with youthful glowing complexion. With Dr. Natalya using the most advanced radiofrequency microneedling platform available, you will enjoy virtually zero down time, no side effects, 'filter free' and 'make-up' free photos in short order. VIRTUE RF microneedling treatment is safe for all skin types and all ages.
Prior to treatment, your face will be anesthetized using topical anesthetic cream called BLT (benzocaine, lidocaine and tetracaine), which will make this treatment very comfortable and virtually pain free. Unlike other devices, that use spring loaded mechanism, VIRTUE RF uses robotic mechanism, which gently pushes gold plated insulated needles in to the tissue, delivering precise results with minimal pain and tissue injury. After the treatment, expect your skin to feel warm and tight, and your complexion to be little rosy. We apply especially designed microcurrent mask immediately after the treatment, to drive nourishing solutions into open skin, while calming and soothing the redness.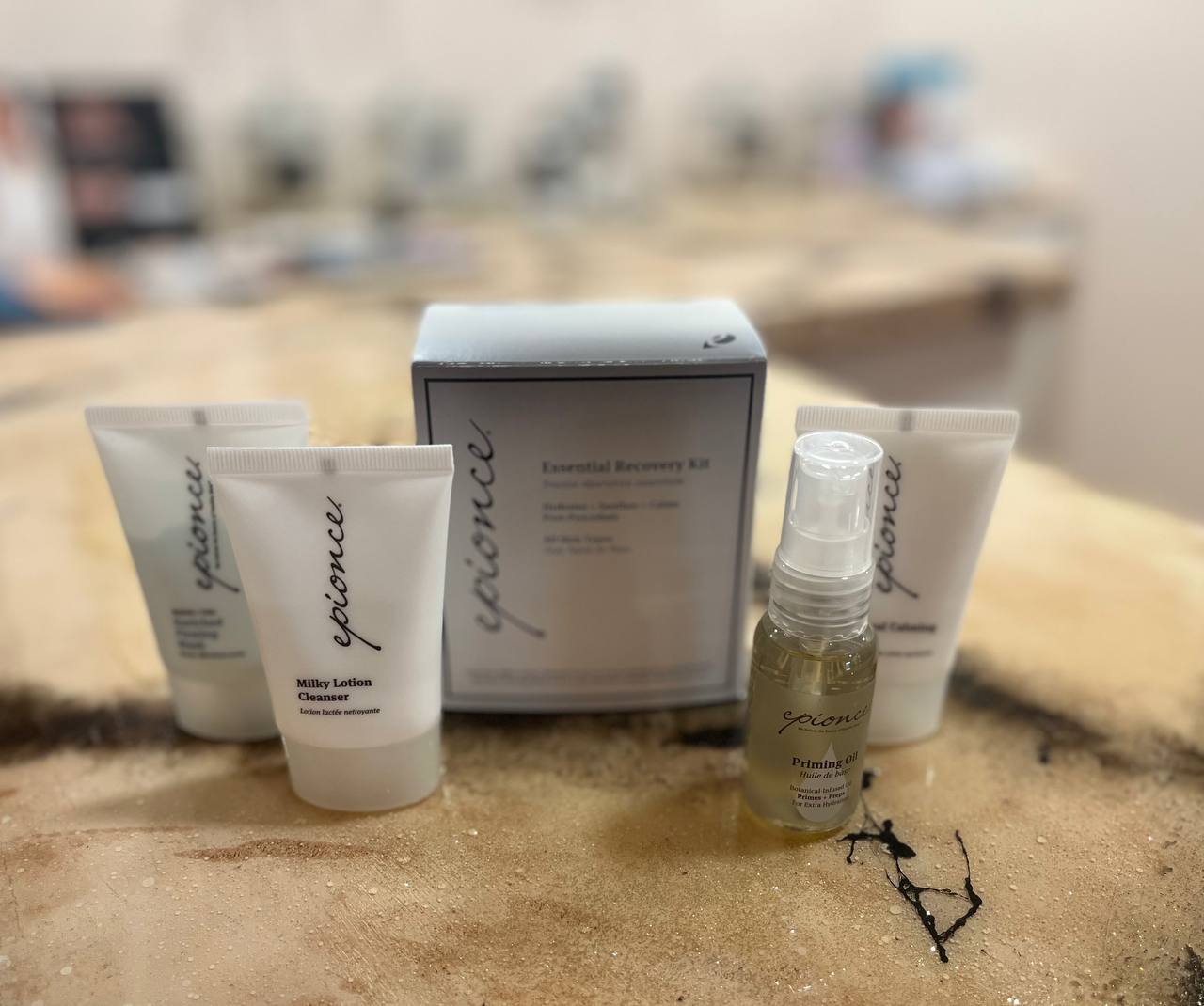 Exceptional post care
Included with every microneedle RF treatment is a 5 day Epionce essential recovery kit. Immediately following your treatment the skin will have open channels, ready to absorb anything you apply to it. This is why proper skin care in a must to allow skin heal properly without irritation. Do not apply any products containing ingredients, which are foreign to the skin. This will result in irritation and prolong healing.
Epionce post care kit provides targeted boost of hydration, while soothing and calming sensitized skin. Created by board certified dermatologist, this highly effective, yet exceptionally gentle products will provide the best environment for your skin and boost microneedle with RF treatment results.
Radiofrequency microneedling for the face
Exact RF microneedling to for eye bags and wrinkles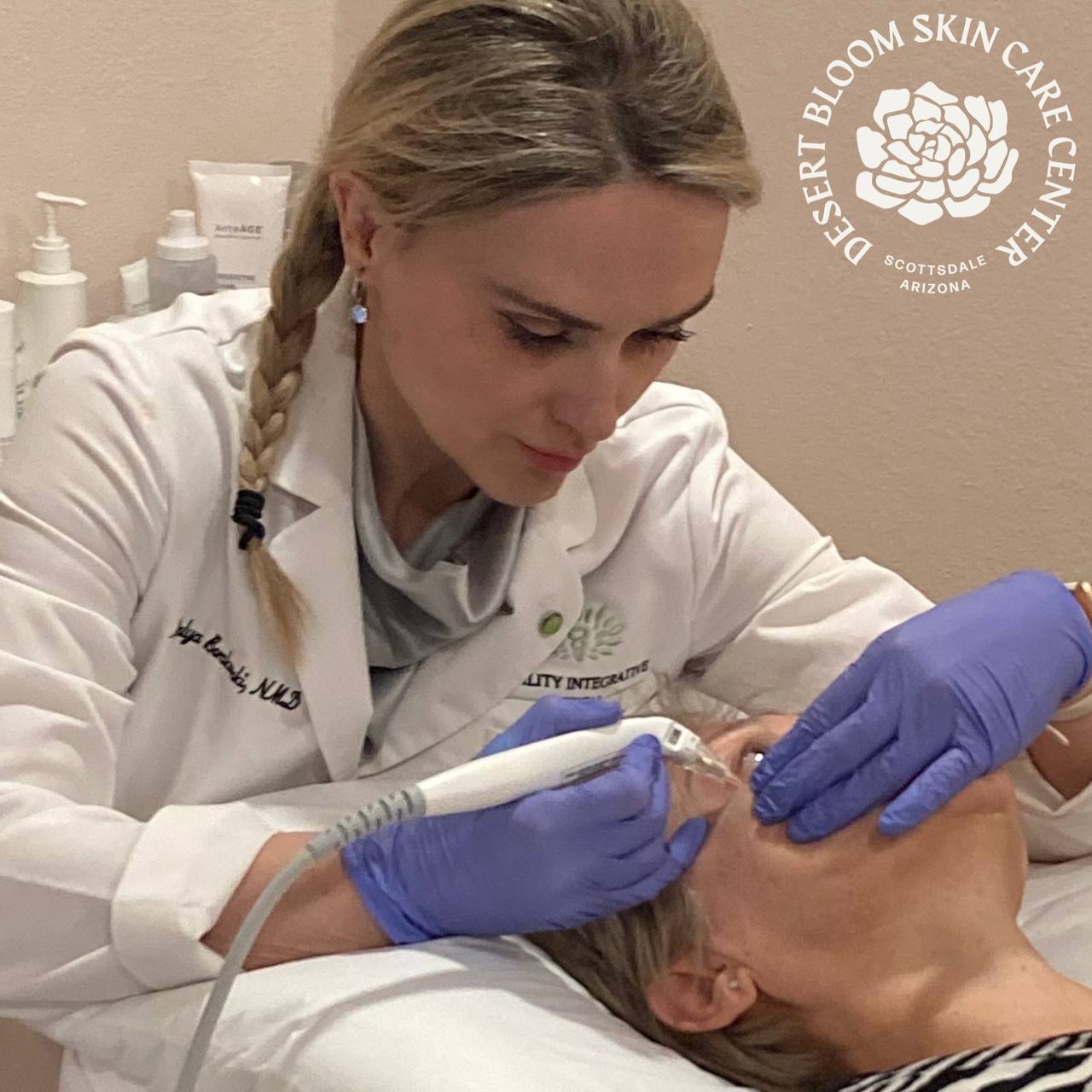 Microneedle with RF for the face
We offer monthly specials for selected facials, to find those special offers please use the form below to subscribe to our emails or call us.