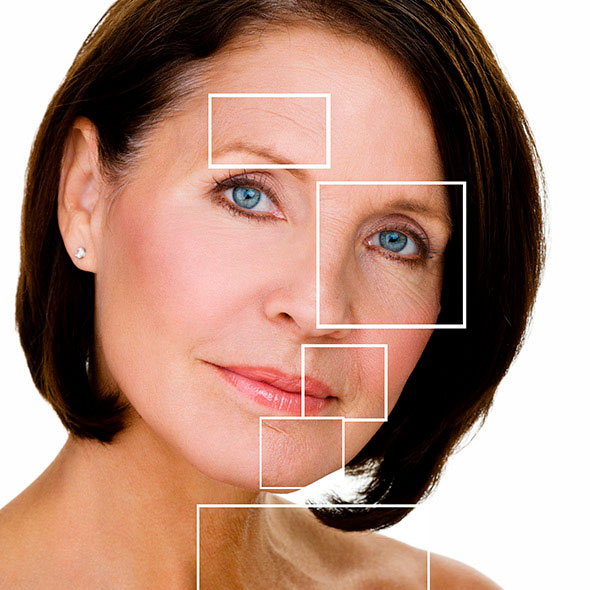 Introducing new generation of resurfacing lasers, the Erbium YAG. This versatile laser can address many skin imperfections, from minor to severe. Are you bothered by deep wrinkles around your mouth? Maybe you do not like crepiness and thinning of the skin on your neck? How about dull complexion with visible pores, or acne scars? Laser resurfacing with Erbium YAG might be the solution to all these skin concerns.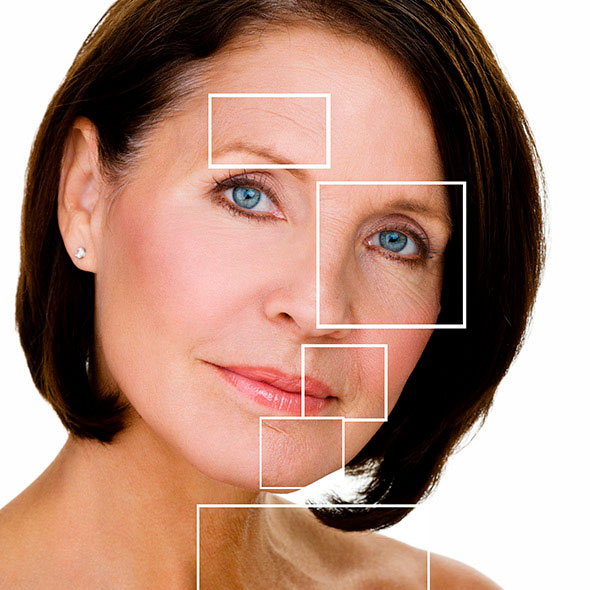 Combination therapy treatment options
Eye bags and undereye wrinkles:
To address eye bags and eye wrinkles with Exact RF microneedling combined with Erbium cool peel for ultimate skin tightening and rejuvenating results. This corrective treatment will require some downtime with eye puffiness and redness lasting up to a week post treatment.
Deep wrinkles around the mouth
To address deep perioral lines we use combination of deep resurfacing laser around the mouth with cool peel all over the face, to "blend in" resurfacing effect and achieve more even, rejuvenated complexion. Some downtime required, with mild swelling around the mouth, skin crusting and redness around the mouth with mild peeling all over the face.
Expect 5-7 days of downtime.
Neck lines and crepiness
We address this very common condition with combining hyper dilute Radiesse treatment with Erbium resurfacing treatment. Radiesse dermal filler is a unique bio-stimulating filler stimulating both collagen and elastin production. The filler in diluted with saline solution to allow thin and even spreading of filler under the skin, not to stimulate any volume but tighten and firm the skin. The solution is injected with dull cannula, minimizing risk for bruising and tissue trauma. Immediately after the injection, we will finish with tightening resurfacing treatment to further improve quality of the skin.
Downtime 3-5 days with minimal swelling and mild redness.
Jawline sagging and double chin
First, we start the treatment with Deep RF microneedling treatment to heat and destroy unwanted fat deposits under chin and jawline. We finish the treatment with laser cool peel to improve skin texture and stimulate skin tightening. In some cases, multiple treatments will be required to achieve best results.
Downtime is minimal, with mild swelling under the chin and jawline
What is laser resurfacing?
Laser resurfacing is a method of removing unwanted damaged skin. Resurfacing types of lasers such as Fraxel, CO2 laser or Erbium YAG attract to water and evaporate top layer of the skin. Sounds scary doesn't it? But do not let us frighten you, unlike other resurfacing lasers, Erbium YAG is safe and virtually painless. By evaporating damaged skin cells, Erbium YAG can remodel and improve surgical scars, acne scars, wrinkles, and other skin imperfections.
What to expect during and after treatment?
During this cosmetic procedure, your skin will be cleansed and protective goggles applied to protect your eyes. During Erbium laser treatment you will hear clicking noise from the laser, the noise is louder during deeper more aggressive treatment. If you are sensitive to noise, you recommend wearing headphones to protect your ears. Your skin will feel warm heat, not burning, so no local anesthetic is required to perform this treatment. During more aggressive resurfacing treatment, we use Zimmer cooler for your comfort. Immediately post treatment, your skin will feel tight and sun burned. We will apply medical barrier cream to protect your newly resurfaced skin and aid healing. The key to seamless healing is keeping your skin well lubricated. Patients, who undergo deep resurfacing treatment will receive post care kit to assure successful healing with minimal recovery time.
Potential side effects include to prolonged post inflammatory pigmentation, or in other words, prolonged skin redness. This is not common, but if happens can be addressed with topical treatments to help resolve quickly. For patients prone to cold sores, we prescribe anti-viral medications to help prevent a breakout or heal it quickly, if it occurs.
Deep Erbium resurfacing can help with:
Acne scars
Surgical scars
Deep wrinkles
Stretch marks
Price Deep Erbium resurfacing $675
For small post-surgical scars treatment price varies depending on size of the scar, please call us to learn more or schedule a complimentary consultation for more accurate quote.
Achieve glowing complexion with Erbium cool peel
This is very mild gentle resurfacing procedure, safe for any skin type, even darker skin tone. If you have a special event coming up, treat your skin with this ultimate glow up treatment. We love pairing this treatment with RF microneedling, as a final "cherry on top" skin polishing treatment. This laser cool peel will leave you with radiant complexion, tighter skin, minimized pores and fine lines. Keep your skin deeply hydrated with hyaluronic acid skin care products to minimize dryness post treatment. Please avoid sun exposure after any laser treatment to avoid complications and risk of sun damage.
Price Erbium cool peel $275 (package prices available)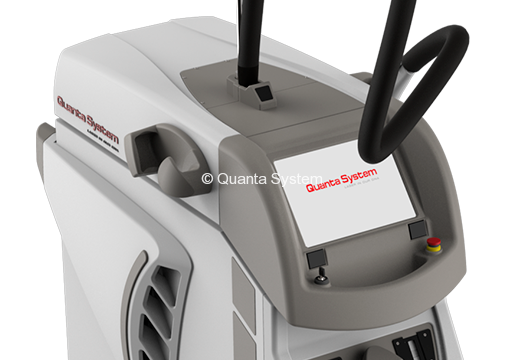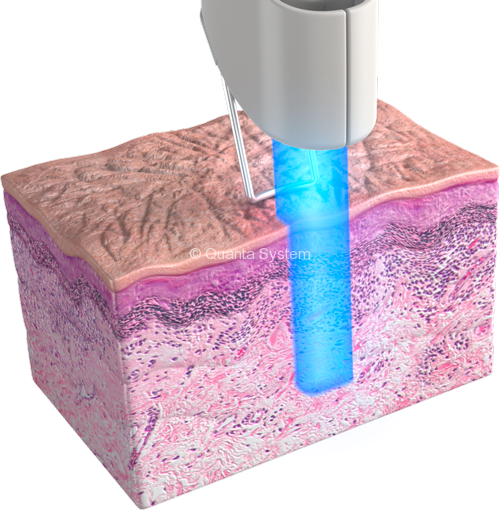 Erbium YAG laser resurfacing for skin tightening and reducing wrinkles
We offer monthly specials for selected facials, to find those special offers please use the form below to subscribe to our emails or call us.