Tighten, lift, and firm
Are you looking for a non-invasive way to tighten and firm your skin in Scottsdale? Look no further than our RF skin tightening treatment at Desert Bloom.
Our trained estheticians use radio frequency technology to heat the deeper layers of your skin, stimulating collagen production and improving elasticity. This treatment is effective in reducing the appearance of fine lines, wrinkles and sagging skin, leaving you with a more youthful and lifted look.
The treatment is suitable for all skin types, with no downtime or recovery time needed. You can immediately return to your normal activities.
Don't wait any longer to achieve the youthful and refreshed look you desire. Visit our clinic Desert Bloom in Scottsdale today and schedule your appointment for our RF skin tightening treatment.
About RF skin tightening
RF Skin Tightening (Radio-Frequency) is a cosmetic procedure that uses radio frequency energy to heat the skin, causing it to contract and tighten. This procedure is used to improve the appearance of sagging skin, fine lines, and wrinkles, and can be used on the face and body.
The cost of a RF Skin Tightening treatment is $85, it takes 60 minutes for the procedure. Recovery time is minimal, with most patients returning to their normal activities immediately after the procedure. Some mild side effects may include redness or slight swelling, but these usually resolve quickly.
It's important to follow the post-treatment instructions given by the esthetician to avoid any complications, and to protect the skin from sun exposure during the recovery period.
How RF skin tightening works
Radiofrequency (RF) treatment uses gentle heat to stimulate deep layers of your skin to tighten and repair. Compare to medical RF devices, our treatment requires no downtime and does not cause significant side effects, like fat necrosis, pain or atrophic scarring. RF skin tightening treatment is used to improve tissue laxity on a neck, mandible (jaws) and zygoma (cheekbones).
This pleasant 60 minutes treatment will help significantly slow down aging, while infusing deeply hydrating hyaluronic acid gel into your skin. This treatment pair well with micro current non-surgical face lift. Multiple treatments, once a week, are recommended for long term results.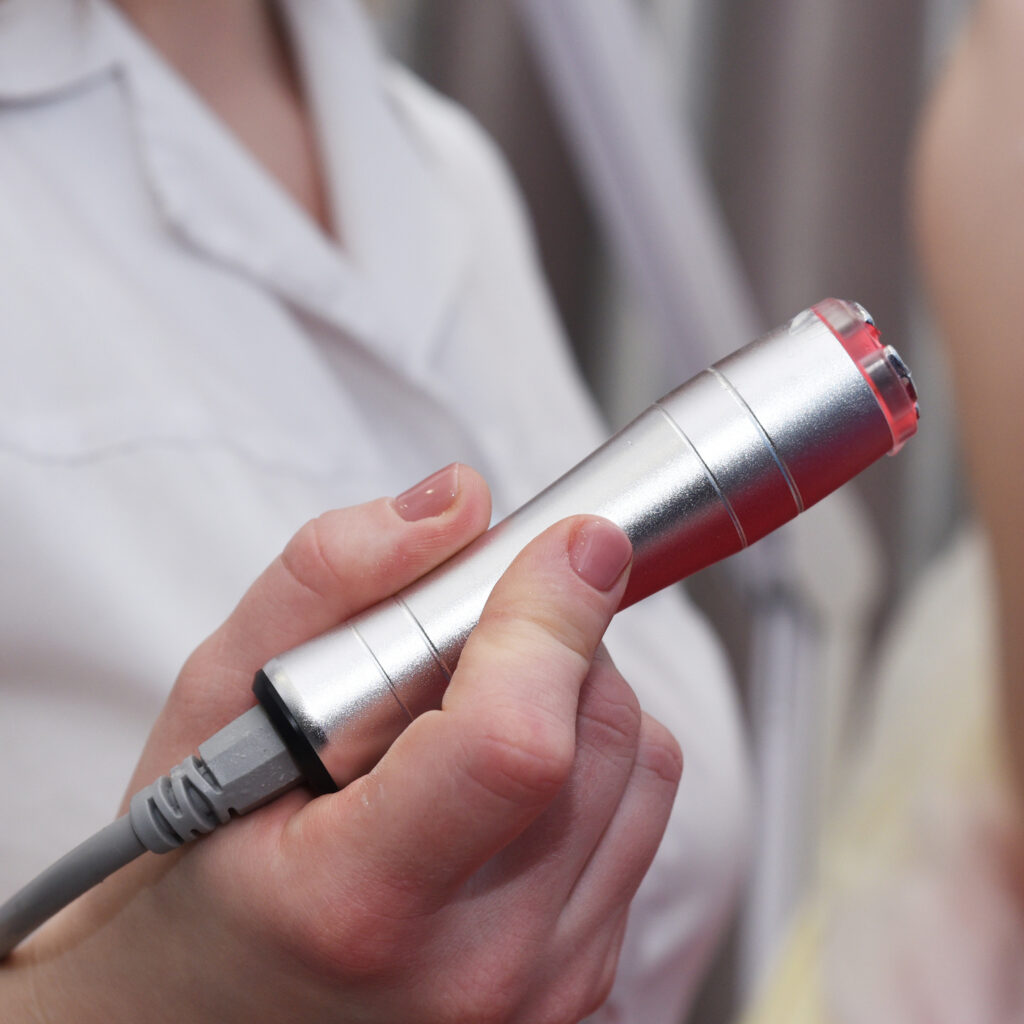 Consultation in skin care clinic
Desert Bloom Skincare Center offers personalized skincare consultation to help you achieve a flawless and radiant complexion. Book your appointment today and let our expert team of skincare professionals address your specific concerns and help you reach your skincare goals.