Turn Back Time: Non Surgical Facelifts in Fountain Hills
This article suggests considering Desert Bloom Skincare Center for a non-surgical facelift in Fountain Hills. We are located in Scottsdale, AZ, which is only a short distance from Fountain Hills and can be reached in under 30 minutes.
Article's contents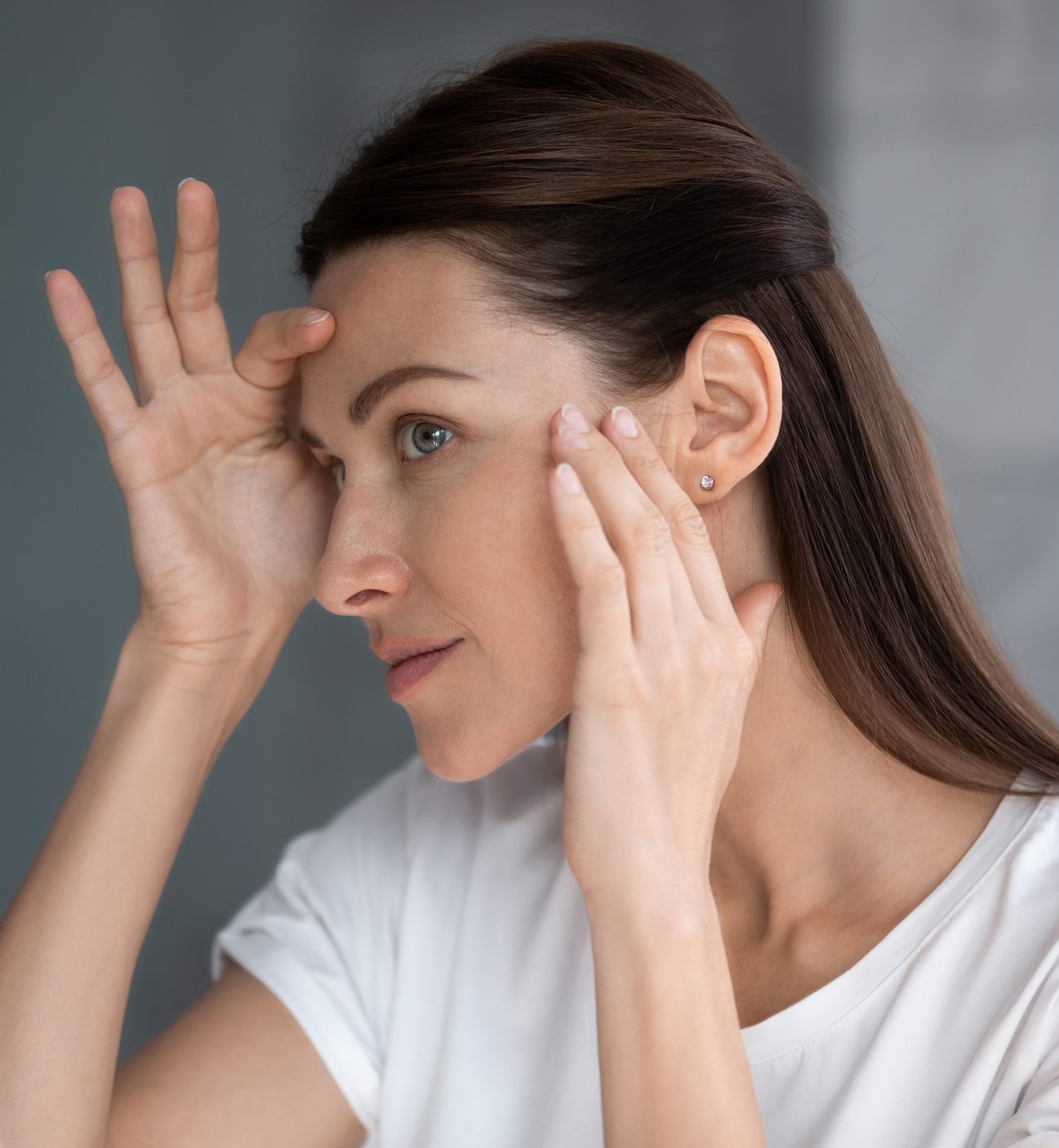 What is Non-Surgical Facelifts?
Non-surgical facelifts are cosmetic procedures that use non-invasive techniques such as PDO threads, injectables like Restylane, Sculptra or Juvederm, and Botulinum Toxin (Botox, Xeomin, Dysport) or laser treatment to achieve facial rejuvenation, improve skin tone, and address volume loss. These procedures do not require incisions or significant downtime. These treatments are FDA-approved and can be performed on various areas of the face and body, making them an excellent alternative to traditional plastic surgery procedures for patients who are good candidates and seek the expertise of a board-certified, award-winning plastic surgeon certified by the American Board of Plastic Surgery and a member of the American Society of Plastic Surgeons to minimize the risk of complications and ensure a smooth healing process.
Benefits of Non-Surgical Facelift
Non-surgical facelifts offer a variety of benefits, including improving skin tone, reducing fine lines and wrinkles, restoring volume loss, and achieving facial rejuvenation without the need for surgery or significant downtime. They are also a great option for those who are not good candidates for invasive procedures. Additionally, non-surgical facelifts can address a range of cosmetic concerns such as acne, hyperpigmentation, and hair follicles on the entire body. Whether you're in Phoenix, Paradise Valley, Gilbert, Tempe, MD, Glendale, Peoria, Mesa, or beyond, non-surgical facelifts like cosmetic Botox, laser hair removal, chemical peels, and enzyme treatments can help you achieve your desired results.
Types of Non-Surgical Facelifts
With a variety of non-surgical facelift options available, it can be challenging to choose the right one. Botox is a popular treatment that involves injections to reduce wrinkles and fine lines. Dermal fillers add volume to the face, reducing the appearance of sagging skin. Chemical peels exfoliate dead skin cells and promote new cell growth for a more youthful appearance, while laser treatments use heat to stimulate collagen production. Ultherapy offers ultrasound technology to tighten and lift the skin, and PDO thread lift uses sutures to lift sagging skin. At Desert Bloom Skincare Center, our team of experts will help you customize a treatment plan that meets your specific needs and helps you achieve your desired results.
Relaxation of facial muscles is the key to reducing wrinkles and fine lines with therapeutic toxins. Botox and Dysport are the most popular toxins used to improve the appearance of facial wrinkles temporarily. The procedure is quick, minimally invasive, and relatively painless, with results lasting for several months. In addition to cosmetic benefits, therapeutic toxin injections can also help treat medical conditions such as migraines and excessive sweating. However, it's essential to choose a qualified provider who has experience administering these injections safely and effectively.
As one of the most popular non-surgical facelift options, soft tissue fillers can work wonders for those seeking a more youthful appearance. These fillers are specifically injected into targeted areas of the face to add volume and smooth out wrinkles and fine lines. Hyaluronic acid, collagen, and calcium hydroxylapatite are all common types of fillers used in this procedure. Results typically last from several months to a year or more depending on the type of filler used. To determine which type of filler is best for individual needs, it's important to consult with a qualified professional who can provide expert advice on the matter.
Laser therapy is a highly effective non-surgical facelift option that can help tighten sagging skin and reduce the appearance of wrinkles and fine lines. This procedure involves using lasers to stimulate collagen production, which leads to firmer, smoother skin. One of the most significant advantages of laser therapy is that it requires little to no downtime, making it an ideal option for those with busy schedules. Additionally, the treatment can improve skin texture and reduce pigmentation issues while also being minimally invasive and causing little discomfort.
Polydioxanone (PDO) thread lifts are a popular non-surgical facelift option that effectively tightens the skin and stimulates collagen production. This treatment is an excellent alternative to traditional facelifts, offering an immediate lift and definition to the face without undergoing any extensive surgery or downtime. The threads used during the treatment are dissolvable, making it a safe and minimally invasive option. With results lasting up to two years, PDO thread lifts can be customized to target specific areas of the face, including cheeks, jawline, neck, and eyebrows.
Why Choose Desert Bloom Skincare Center?
When it comes to non-surgical facelifts, choosing the right skincare center is crucial. At Desert Bloom Skincare Center, we understand that every individual has unique needs and goals. That's why our experienced and licensed professionals specialize in personalized treatment plans tailored to your specific requirements. Our use of advanced techniques and technologies ensures natural-looking results that can help turn back time on your appearance. Additionally, our comfortable and relaxing environment means you can enjoy a stress-free experience during your visit. Don't just take our word for it- our positive reviews and testimonials speak for themselves.
Book Your Consultation Today
If you're considering a non-surgical facelift, booking a consultation with a qualified provider should be your first step. During the consultation, your provider will assess your individual needs and determine the best treatment plan for you. Non-surgical facelifts can provide a more youthful appearance without surgery, making them an attractive option for those who wish to avoid downtime and cost associated with traditional facelifts. Plus, the results can last for several months to a two years, depending on the type of treatment. Book your consultation today to learn more about how non-surgical facelifts can help you achieve your desired look.
Conclusion
Non-Surgical Facelifts are an innovative, non-invasive way to maintain a youthful appearance without going under the knife. They offer numerous benefits such as minimal downtime, no scarring, and natural-looking results. There are different types of non-surgical facelifts available, ranging from botulinum toxins to PDO thread lifts. At Desert Bloom Skincare Center, we use only the best techniques and products to provide our clients with safe and effective treatments tailored to their unique needs. If you're interested in experiencing the magic of non-surgical facelifts for yourself, book your consultation today and discover what we can do for you.