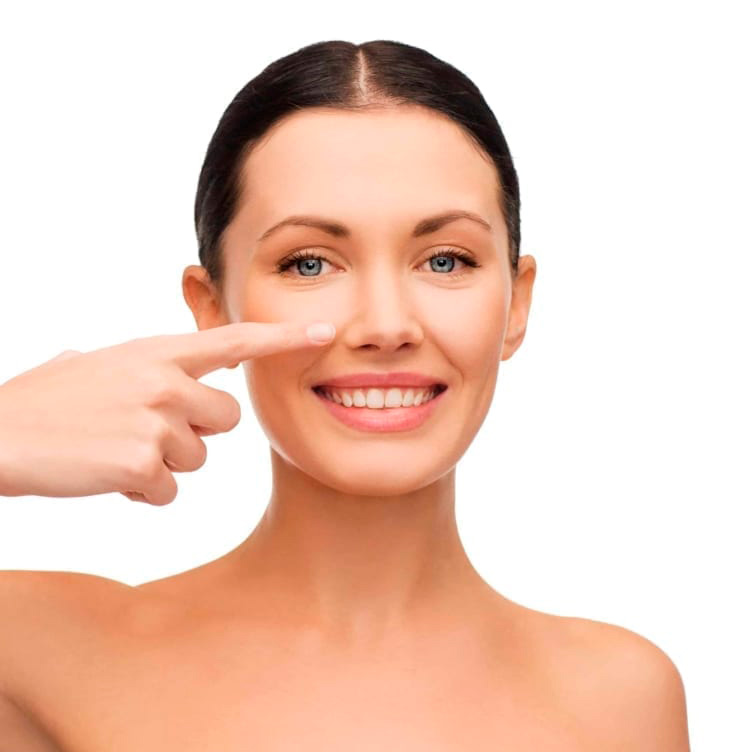 Non-Surgical Rhinoplasty
in Scottsdale, AZ
Are you unhappy with the appearance of your nose, but worried about the rhinoplasty process? Desert Bloom Skin Care Center in Scottsdale, AZ, has a solution for you in the shape of our non-surgical rhinoplasty procedure. This medical procedure is quick and effective, providing you with immediate results and getting you back on your feet on the same day.
When you choose to trust our skin care center with your non-surgical nose job, you're choosing to trust our experienced naturopathic physician and licensed aesthetician, Dr. Natalya Borakowski. Dr. Borakowski is passionate about the work she performs and providing safe and effective results for her patients. If you're considering a rhinoplasty procedure, consider working with Desert Bloom Skin Care Center for experienced care and outstanding results.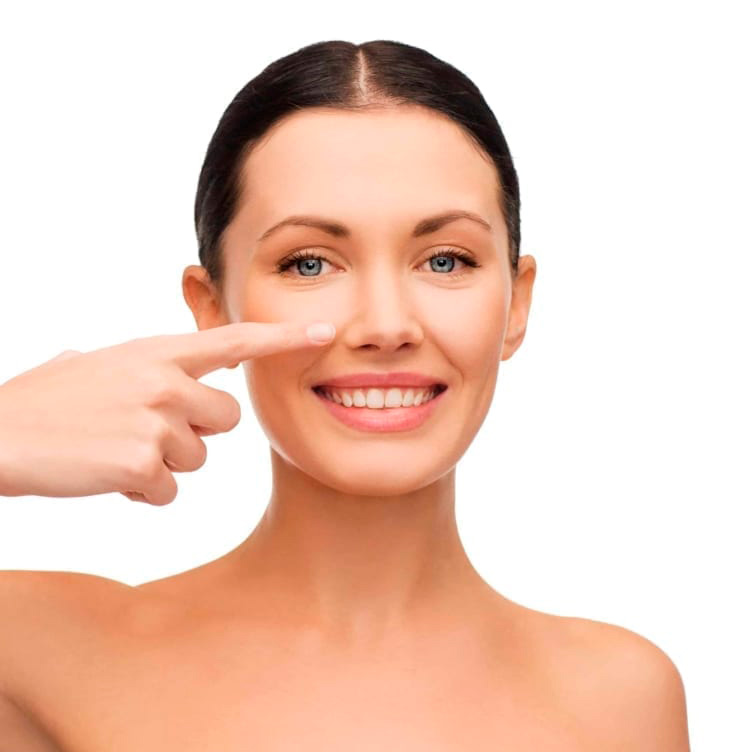 What Non-Surgical Rhinoplasty Entails
A non-surgical nose job is a procedure that uses PDO threads to augment and readjust the nose. The benefits of this type of procedure include:
No general anesthesia required
Quick recovery time
Lower cost than surgical procedures
Fast results to smooth out your nose or reshape it
Non-invasive
Noticeable results
Fast procedure
If you're looking to alter your nose, consider a non-surgical rhinoplasty procedure from Desert Bloom Skin Care Center. We'll take care of you and accommodate your requests. Our procedures are tailored to your needs. We use clean, organic products that are free of parabens, phthalates, and harmful chemicals so that we can deliver the best and most effective results.
How rhinoplasty works
It is performed under local anesthesia and we use additional anesthetic agents such as Pro-Nox (laughing gas) or Zimmer chiller, as needed, for added comfort during the procedure.
Non-surgical rhinoplasty can:
Hide a nose bump
Narrow wide bridge
Lift nasal tip
Straighten broken nose
Straighten crooked septum
Make nose appear smaller
The procedure takes 45 minutes and most patients can go to work the next day. Common side effects include minimal swelling and bruising. The results last up to two years or longer depending on the level of correction.
Procedure cost $600-2500 depending on complexity and the amount of threads used.
Come to Desert Bloom Skin Care Center in Scottsdale, AZ, for your non-surgical nose job. We believe that the most effective treatments are not always the most expensive or the most invasive. Our experienced and professional team will work with you to ensure you are taken care of and that you are able to receive the procedure you want.
To learn more about our services, request a consultation, or schedule an appointment, call us at (480) 567-8180.
We offer monthly specials for selected facials, to find those special offers please use the form below to subscribe to our emails or call us.