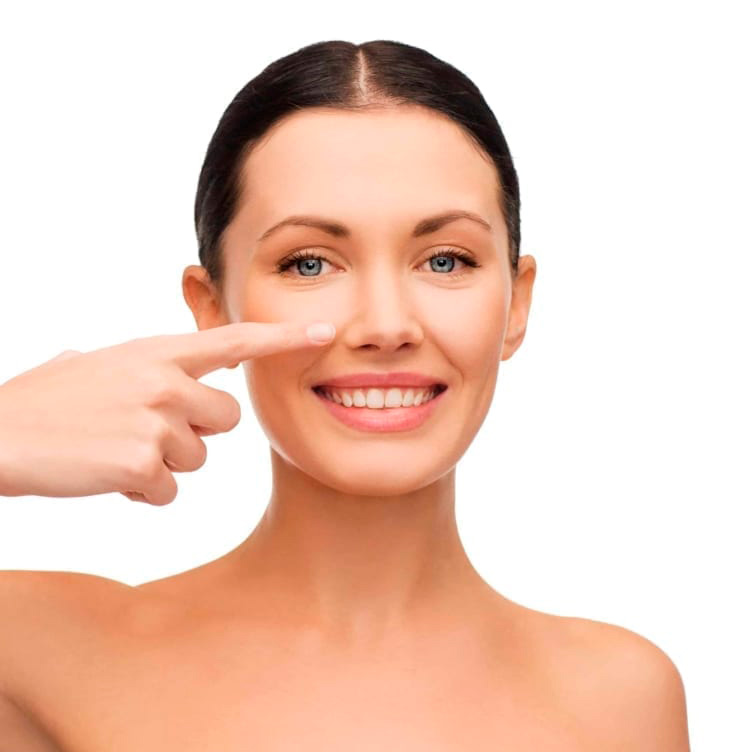 Non surgical nose job with PDO threads

in Scottsdale, AZ
Are you unhappy with the appearance of your nose, but not ready to go under scalpel? Desert Bloom Skin Care Center in Scottsdale, AZ, has a solution for you in the shape of our non-surgical rhinoplasty procedure. This medical procedure is quick and effective, providing you with immediate results and getting you back on your feet the same day.
When you choose to trust our skin care center with your non-surgical nose job, you're choosing to trust our experienced naturopathic physician Dr. Natalya Borakowski. Dr. Borakowski is passionate about the work she performs and providing safe and effective results for her patients. If you're considering a rhinoplasty procedure, consider working with Desert Bloom Skin Care Center for experienced care and outstanding results.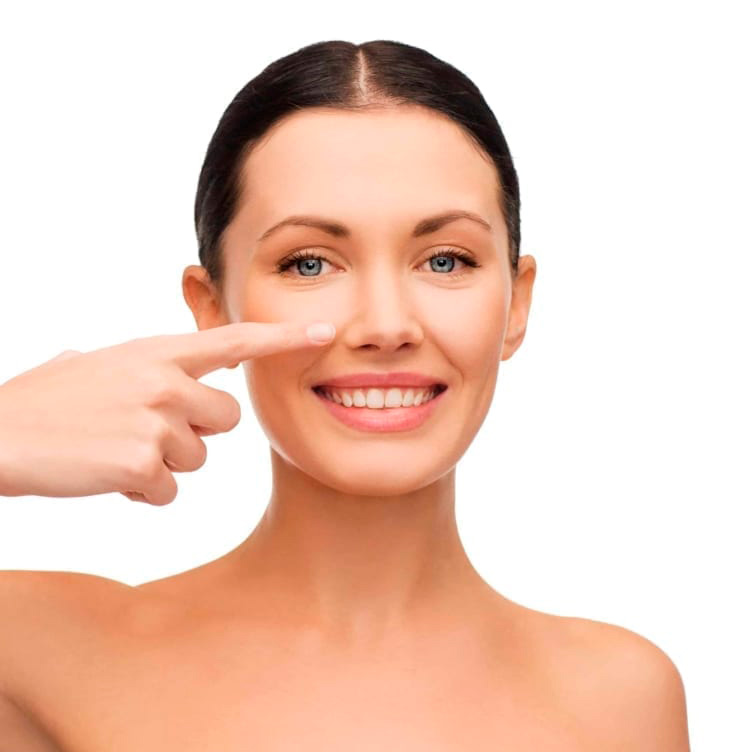 Benefits of non surgical rhinoplasty
A non-surgical nose job is a procedure that uses PDO threads to augment and readjust the nose. The benefits of this type of procedure include:
No general anesthesia required
Quick recovery time
Lower cost than surgical procedures
Fast results to smooth out your nose or reshape it
Non-invasive
Noticeable results
Minimal trauma to your face
No scars or sutures
If you're looking to alter your nose, consider a nonsurgical rhinoplasty procedure from Desert Bloom Skin Care Center. We'll take care of you and accommodate your requests. Our procedures are tailored to your needs and our goal is to provide you with painless stress free experience.
PDO threads vs filler for nose job
When it comes to aesthetic medicine, our goal is not only deliver you beautiful result, but, most importantly do it safely. Dr. Natalya chooses PDO threads for nose augmentation, not only because it delivers great results, but also PDO threads have much higher safety profile compare to dermal filler. Using injectable fillers in the nose possesses the risk of vascular occlusion or compression by non-direct blood vessel constriction. This may lead to tissue death or even blindness. Using PDO threads in the nose can never occlude any blood vessels so risk of blindness or tissue death is not present in this procedure.
Why we are not recommending liquid rhinoplasty?
Liquid rhinoplasty also often leads to nose widening, caused by migration of dermal filler. Hyaluronic acid is a soft gel, which absorbs water, expanding and softening over time, so even most skilled injectors cannot guarantee absence of filler migration in the future. Also, nose filler cost is similar to cost of nose threads, but the second will deliver better, long lasting result. Bottom line is, Dr. Natalya believes, nose fillers can be a good option for minor correction, but she prefers to use PDO threads as a main option for non-surgical nose augmentation. PDO nose threads will dissolve over time, but will be replaced with collagen fibers, which will hold your new nose shape for many years to come.
Complimentary consultation prior to non surgical rhinoplasty
If you are considering non-surgical rhinoplasty, please come in for a complimentary evaluation first. Dr. Natalya will need to assess your nose to see if you are a candidate for this procedure. Important reminder, PDO threads cannot make your nose smaller, we are not removing any tissue, we can only manipulate soft tissues of your nose to create better light reflection, making it appear slimmer, more lifted and youthful. Nose thread lift is a simple cosmetic procedure, which can lead to great results for a patient who is looking for non-surgical option.
When plastic surgery is the best option?
If you believe your nose is simply too large for your face, surgical rhinoplasty might be the only effective option for you. We will be happy to refer you to talented and skillful plastic surgeon in Phoenix metro area. On the other side, if you have done surgical rhinoplasty and still not fully happy with your results, revision non-surgical rhinoplasty with PDO threads might deliver the results you are looking for. Keep in mind, once you manipulate your nose with either surgery or PDO threads, you will have a scar tissue in your nose, which might make any revision procedures more challenging. If you have any additional questions about PDO threads, please visit us and chat with Dr. Natalya.
HOW PDO threads RHINOPLASTY WORKS
Non-surgical rhinoplasty is performed under local anesthesia, including injectable and topical anesthetic. We also use additional anesthetic agents such as Pro-Nox (laughing gas) or Zimmer chiller, as needed, for added comfort during the procedure.
You will have only one small injection site at the base of your nose tip. Through that small opening, threads are inserted support soft tissues and shape your nose. Compare to traditional rhinoplasty, there are no incisions made, no broken bones, no sutures, which leads to faster, less painful recovery and quicker journey to your desired results.
Non-surgical rhinoplasty can:
Hide a nose bump

Narrow wide nasal bridge

Lift nose tip
Straighten broken nose
Straighten crooked septum
Make nose appear smaller
The procedure takes 45 minutes and most patients can go to work the next day. Common side effects include minimal swelling and bruising. Be prepared for nose tip tenderness for 7-14 days post procedure. Some patient will experience more swelling at the bridge of their nose, this more common for patients, who had liquid rhinoplasty or plastic surgery. The results of PDO thread lift will last up to two years or longer depending on the level of correction and age of the patient.
Procedure cost $1250- 1750 depending on complexity and the amount of threads used.
Lifting tip of the nose with PDO threads for men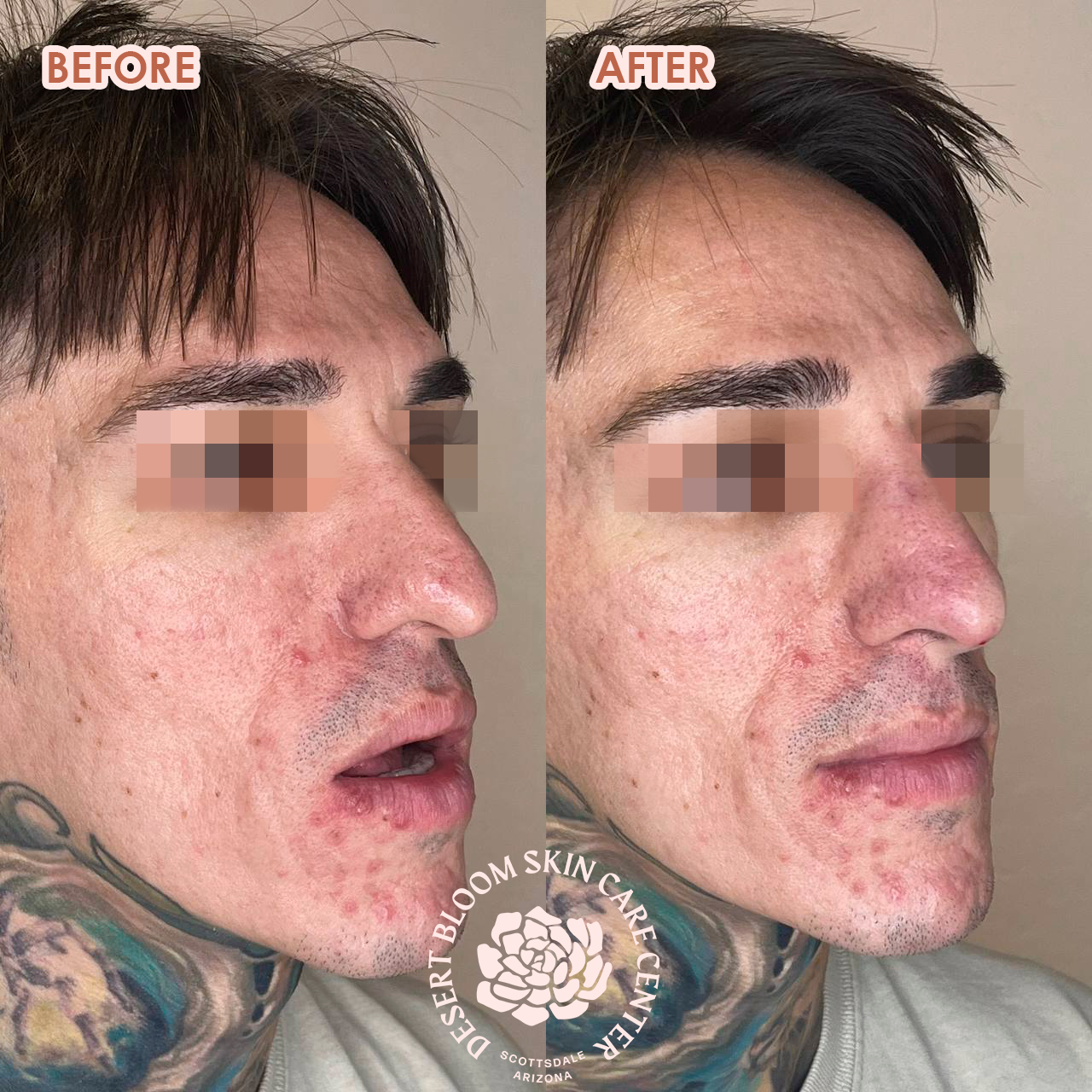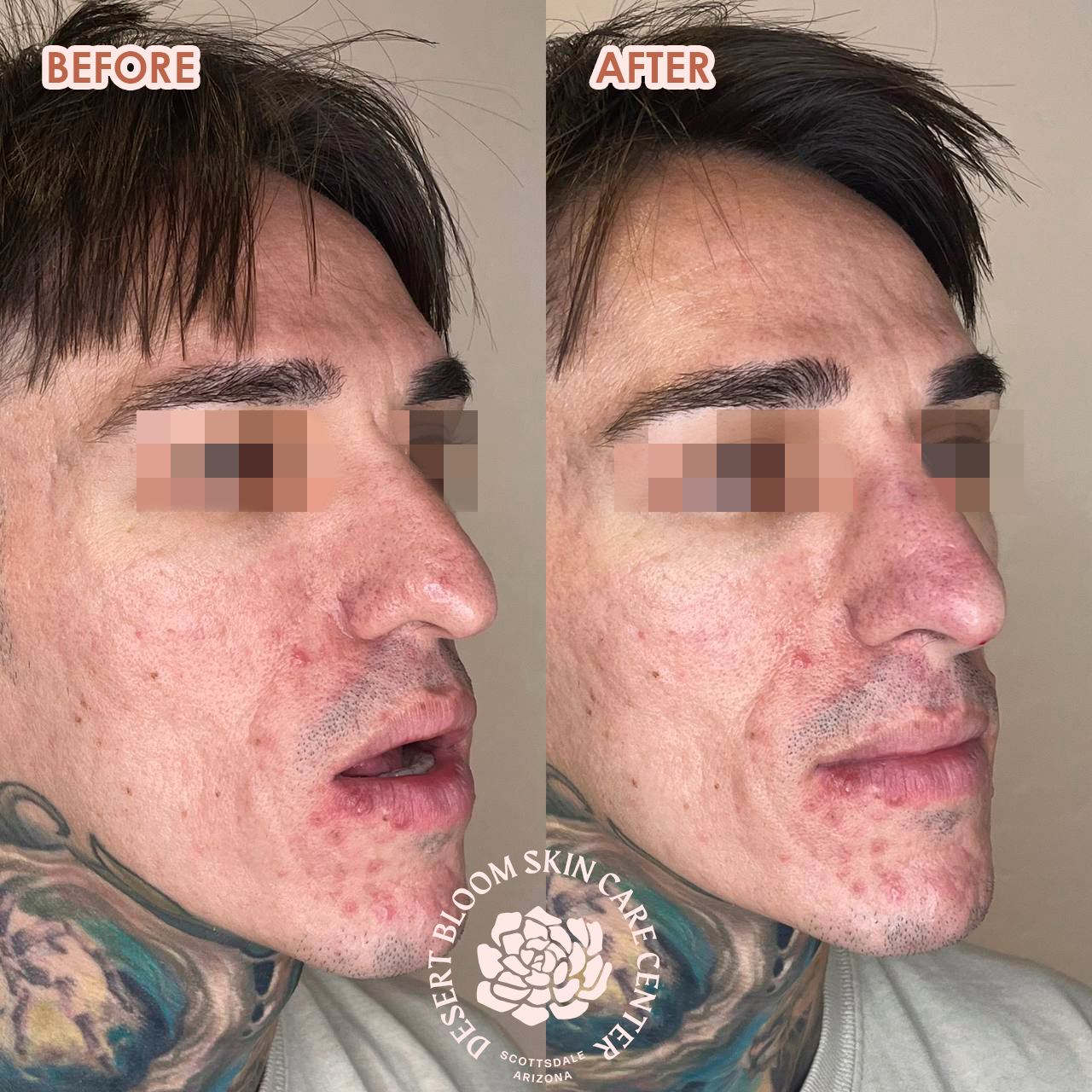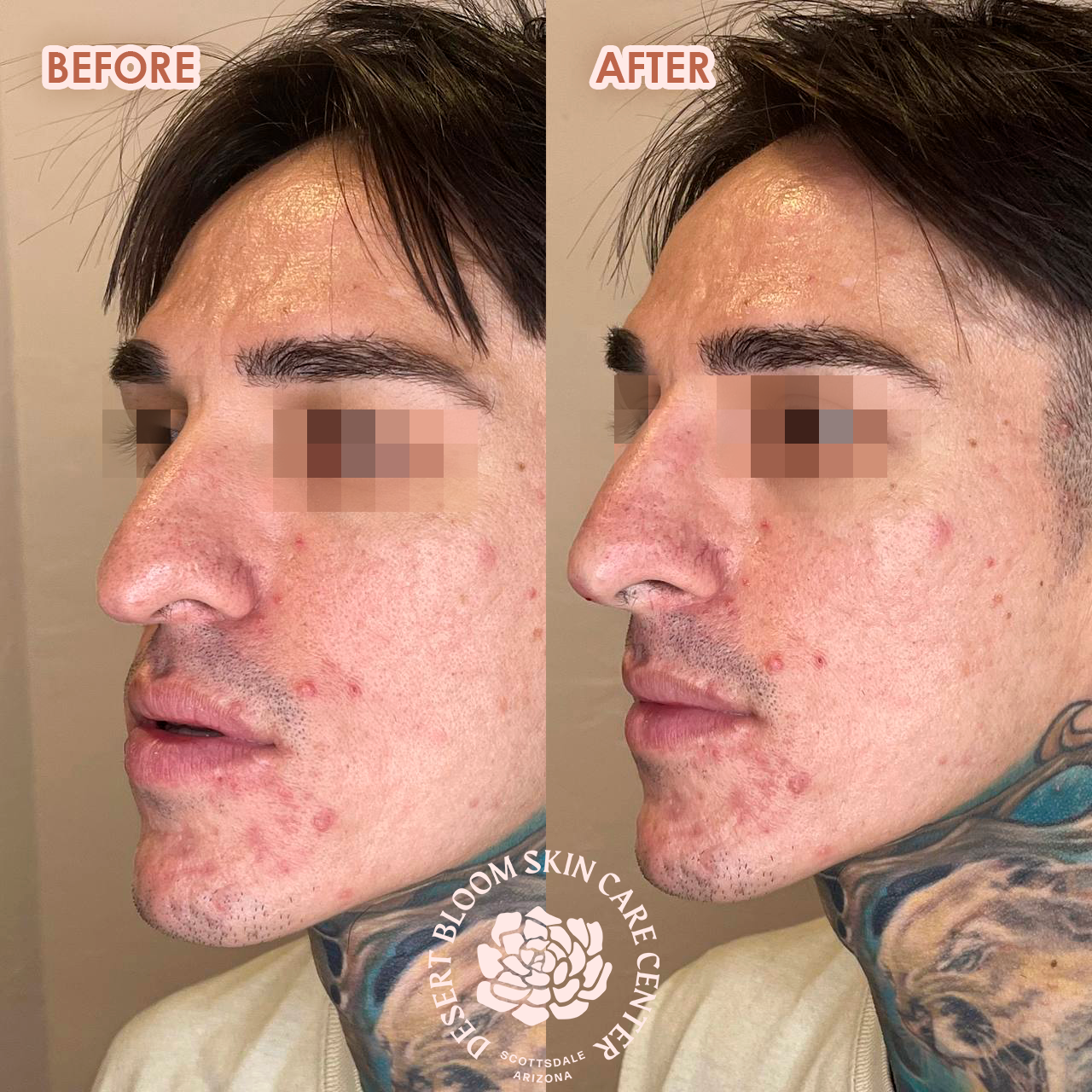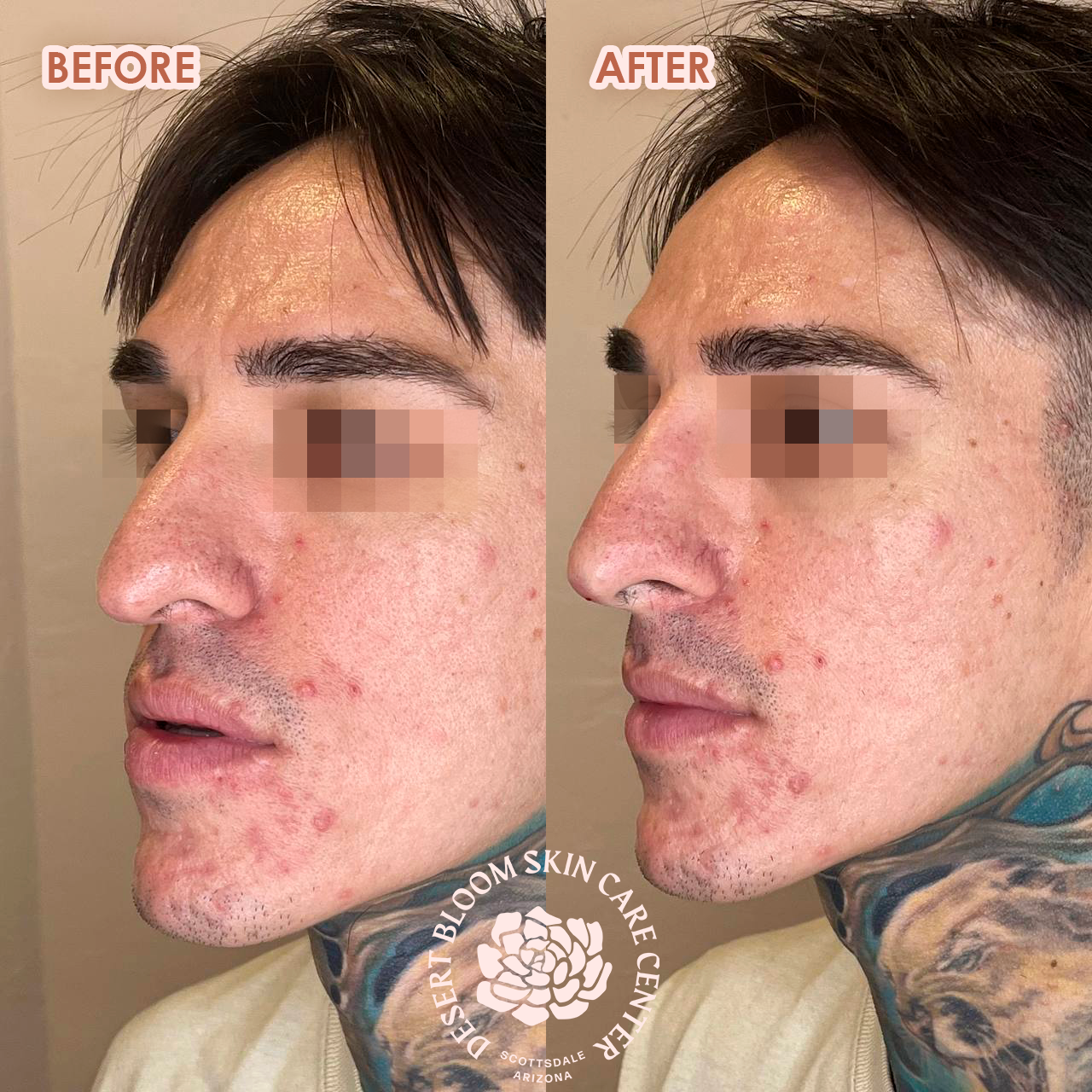 Lifting tip of the nose with PDO threads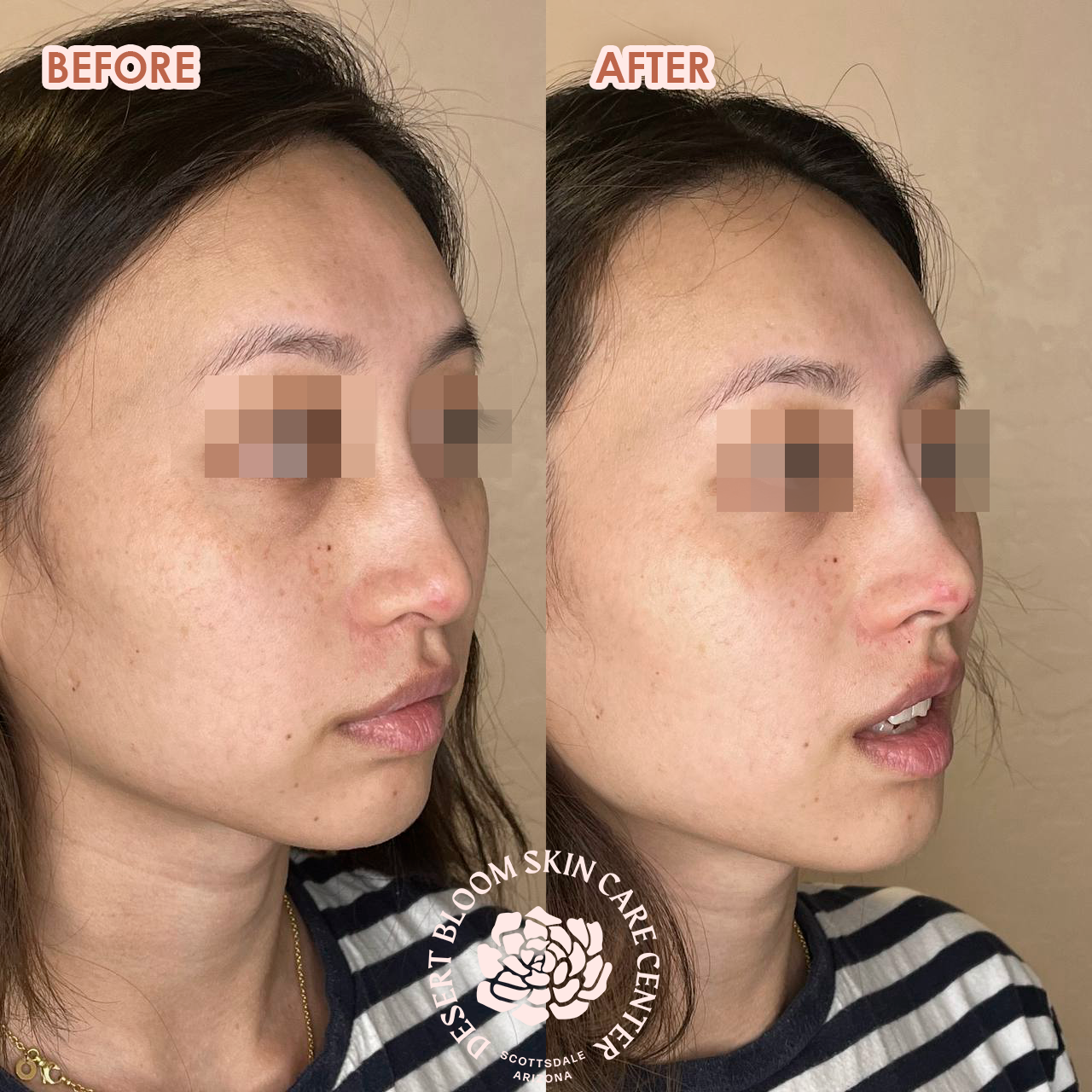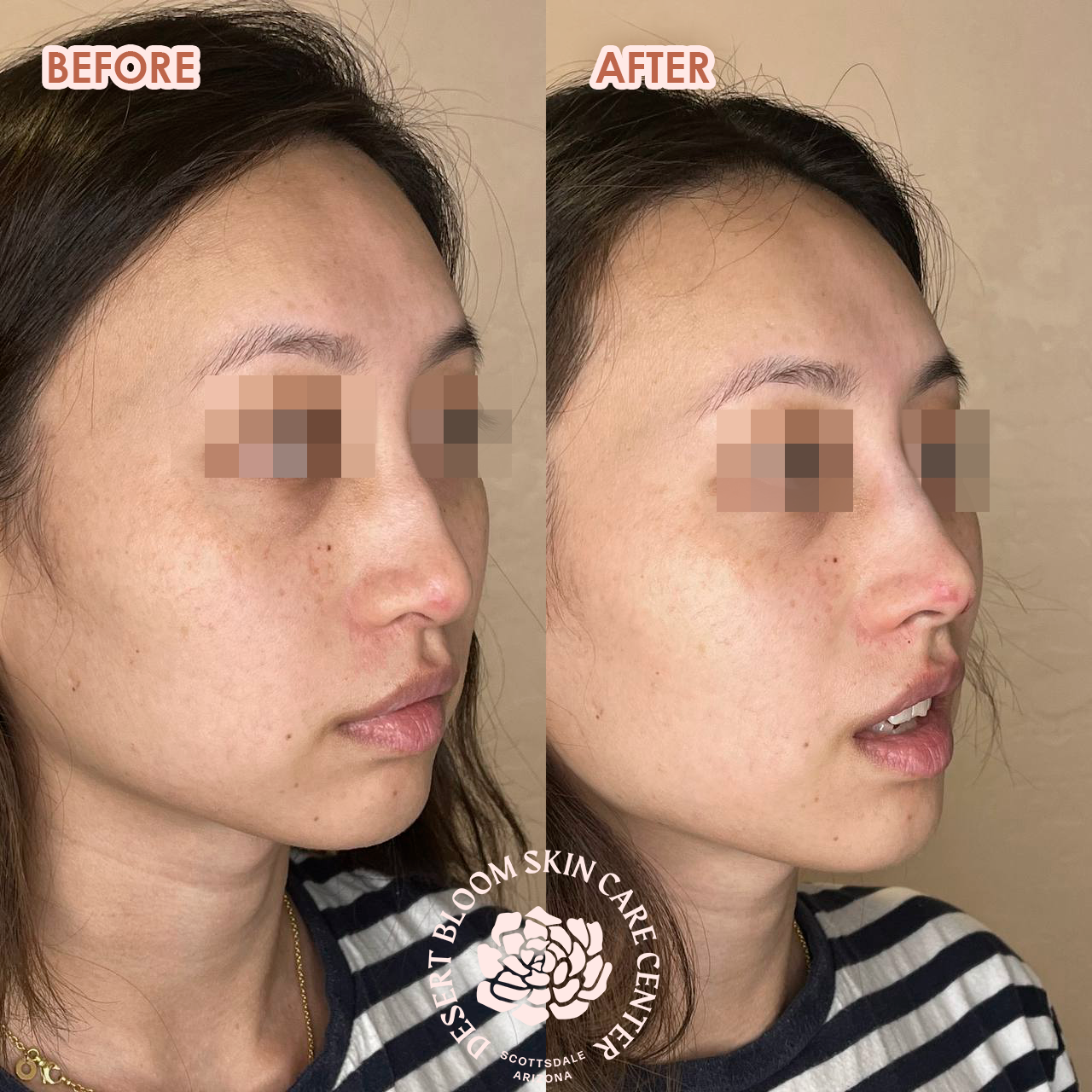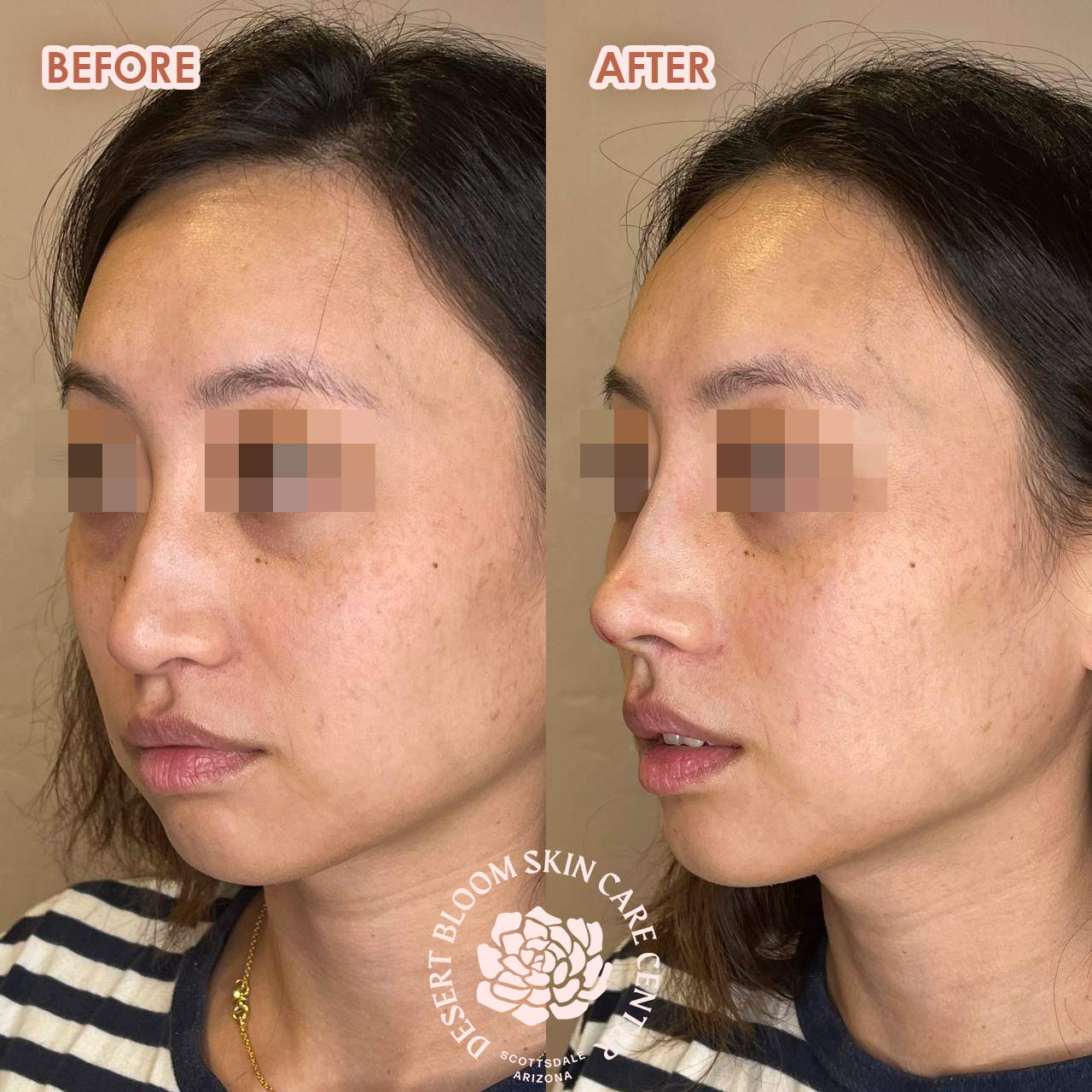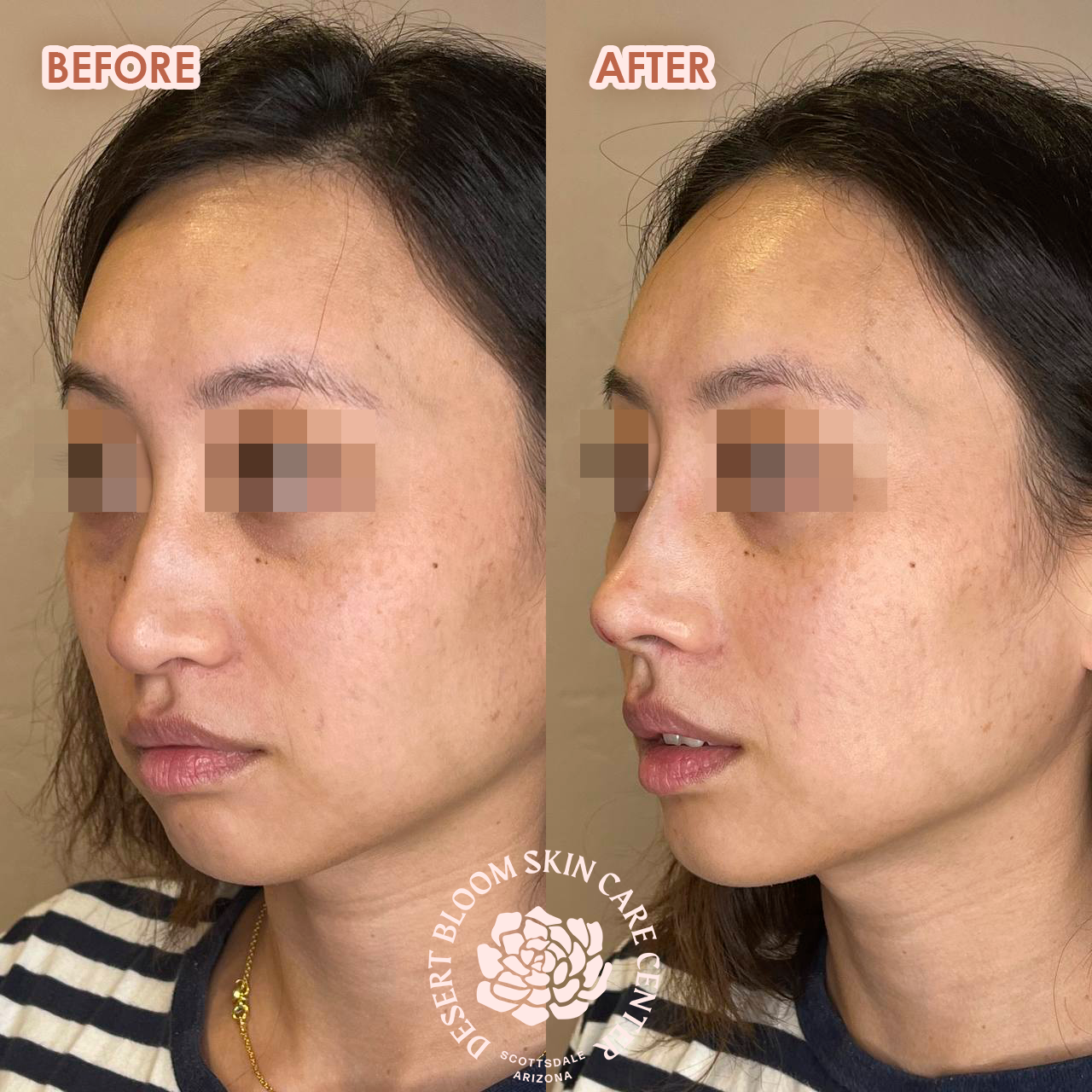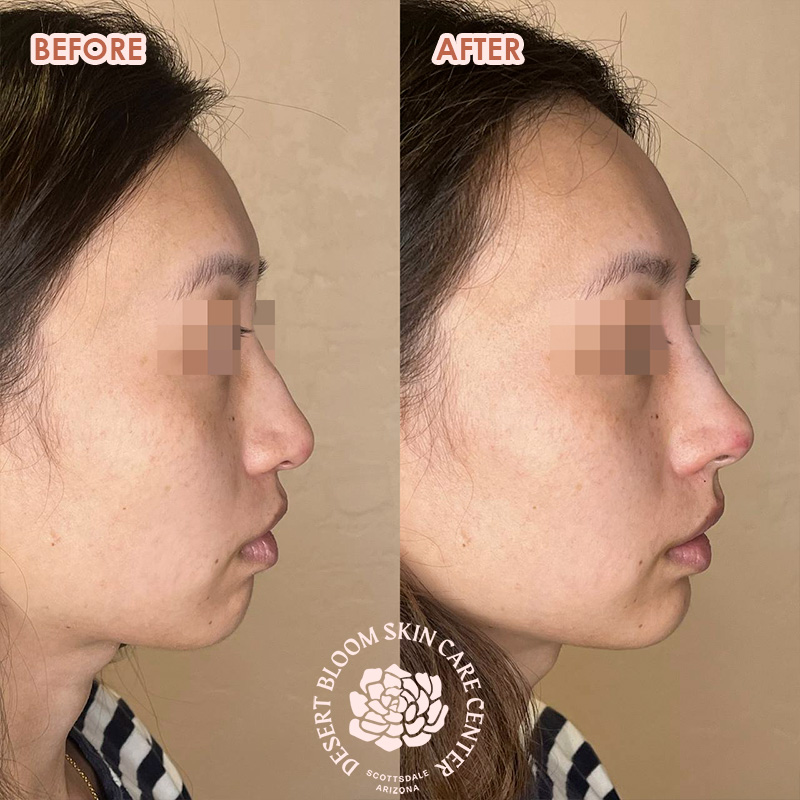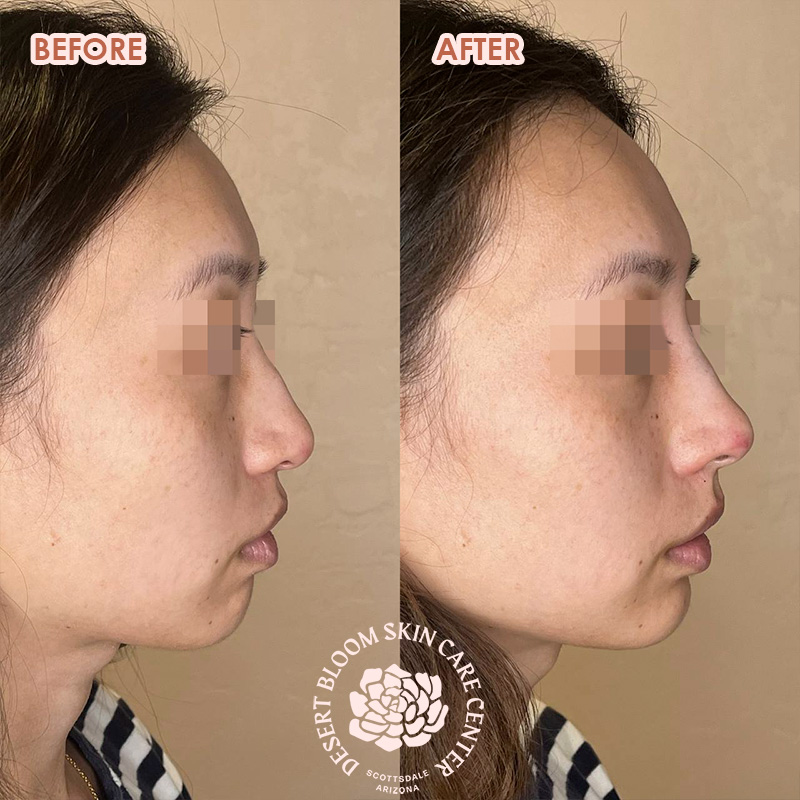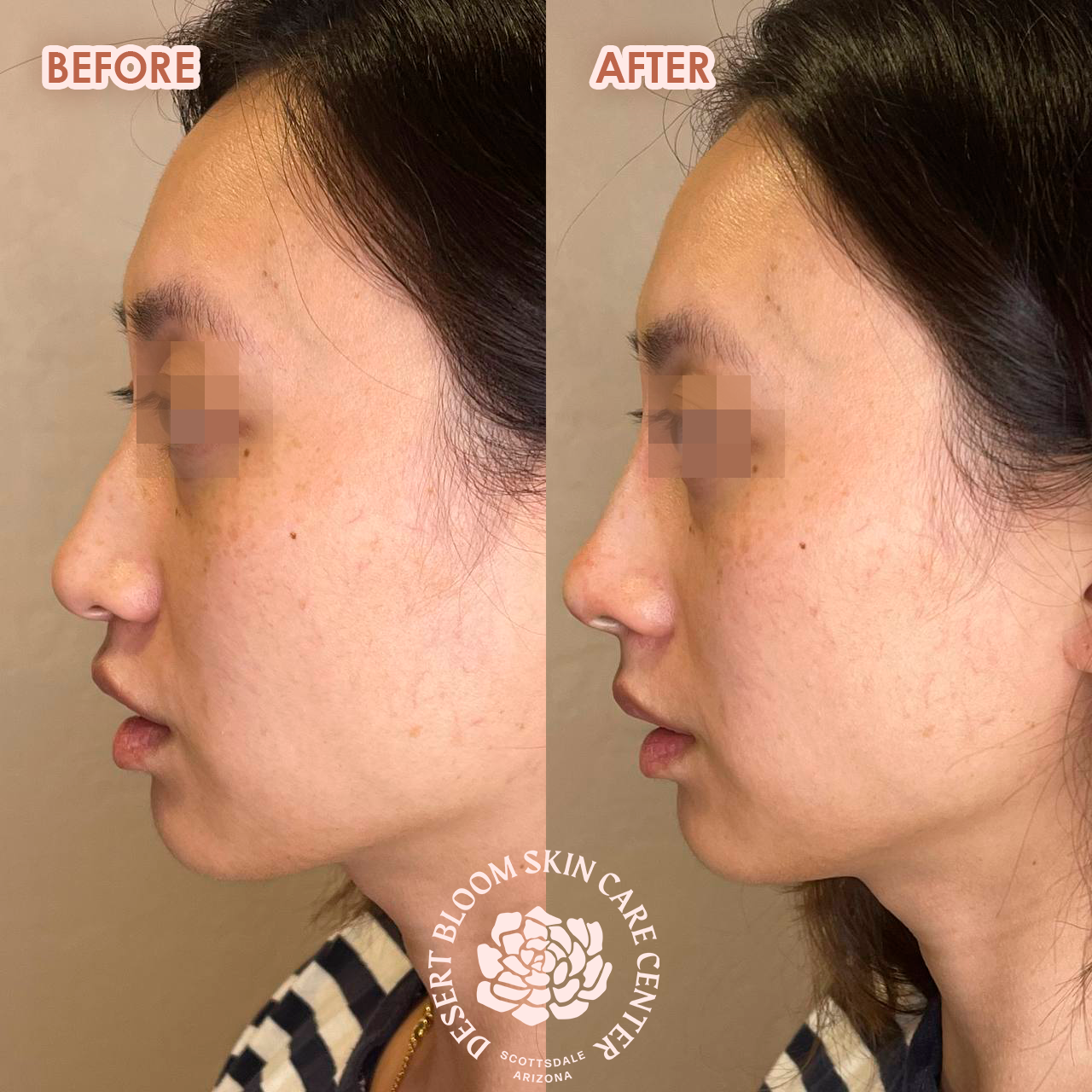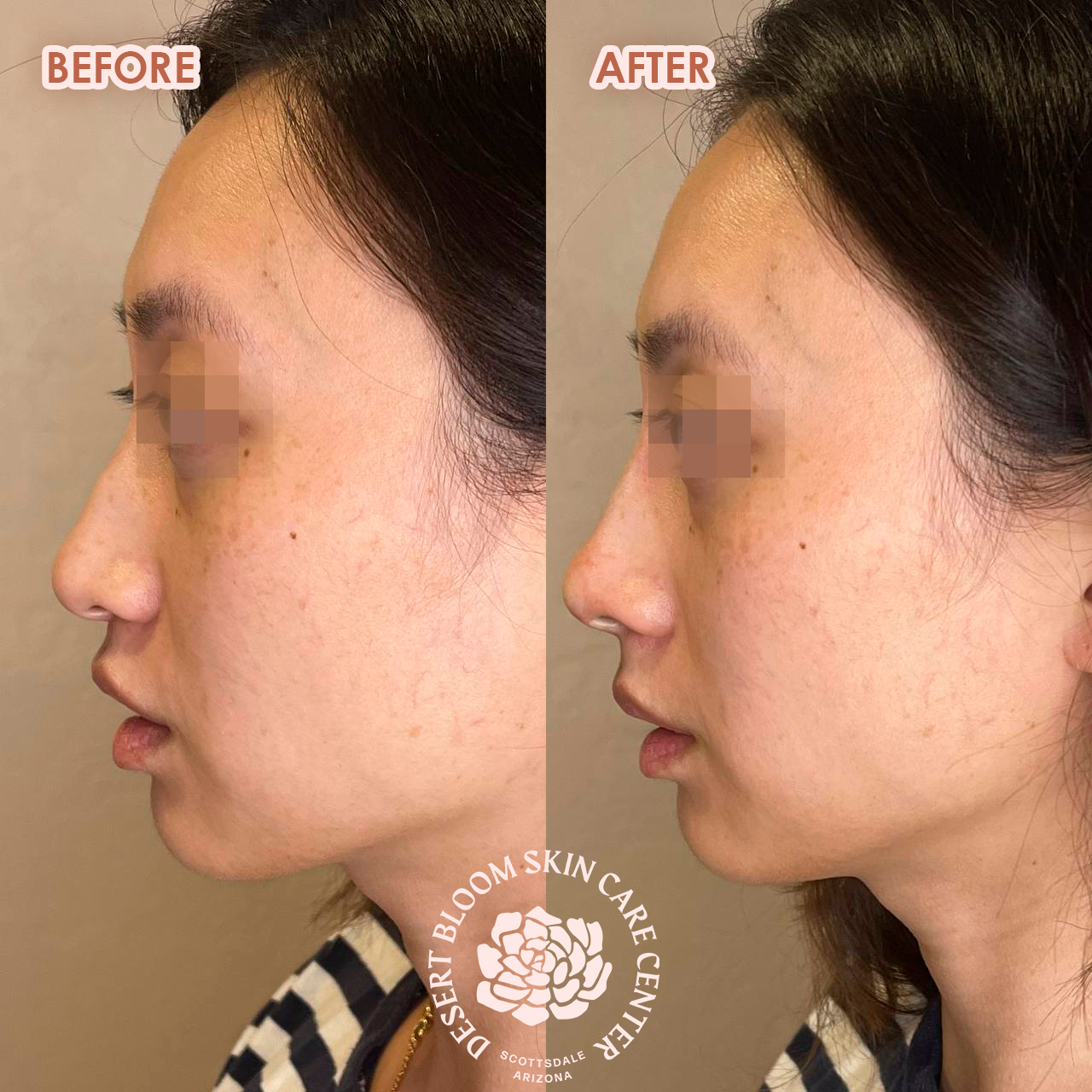 Building bridge and projection in Asian nose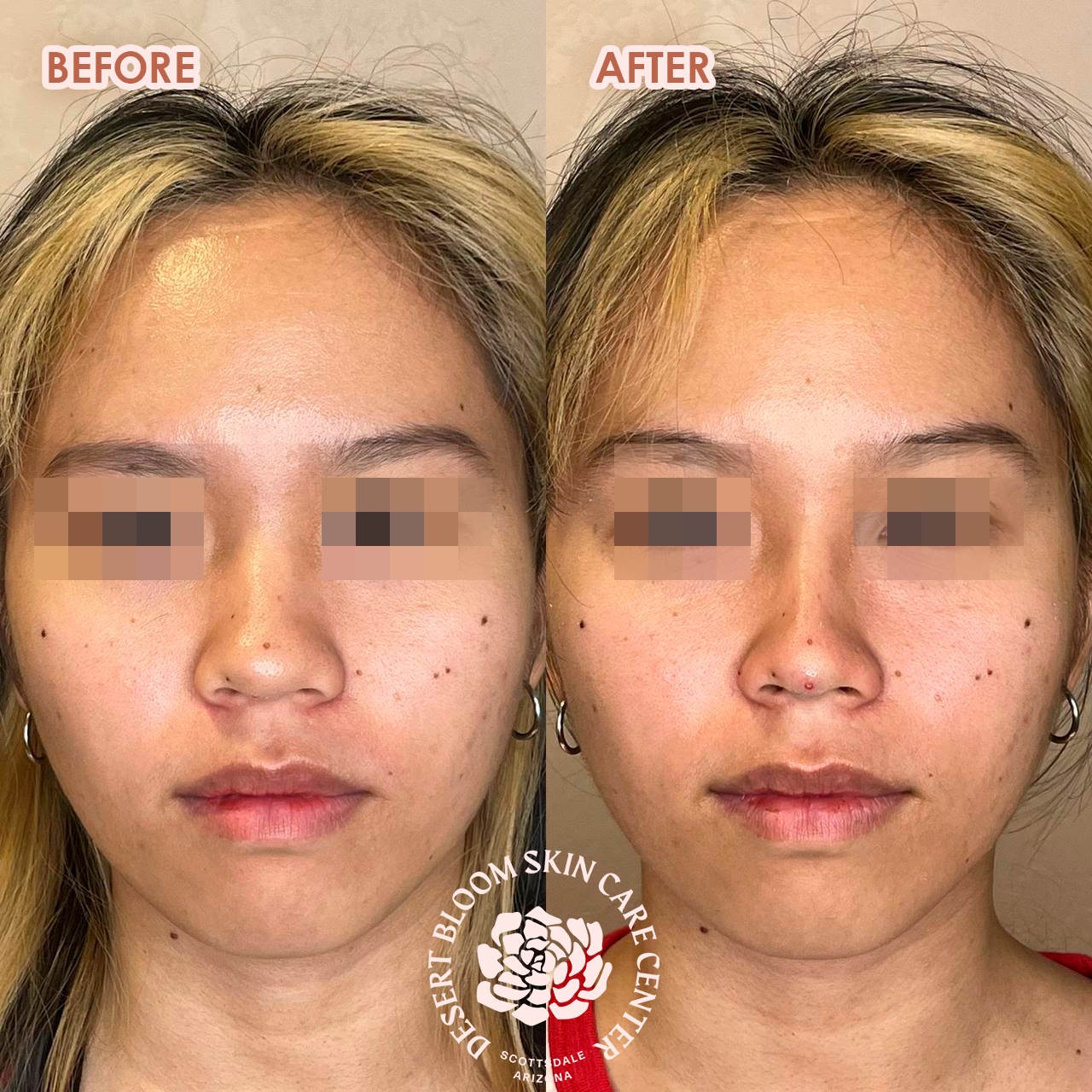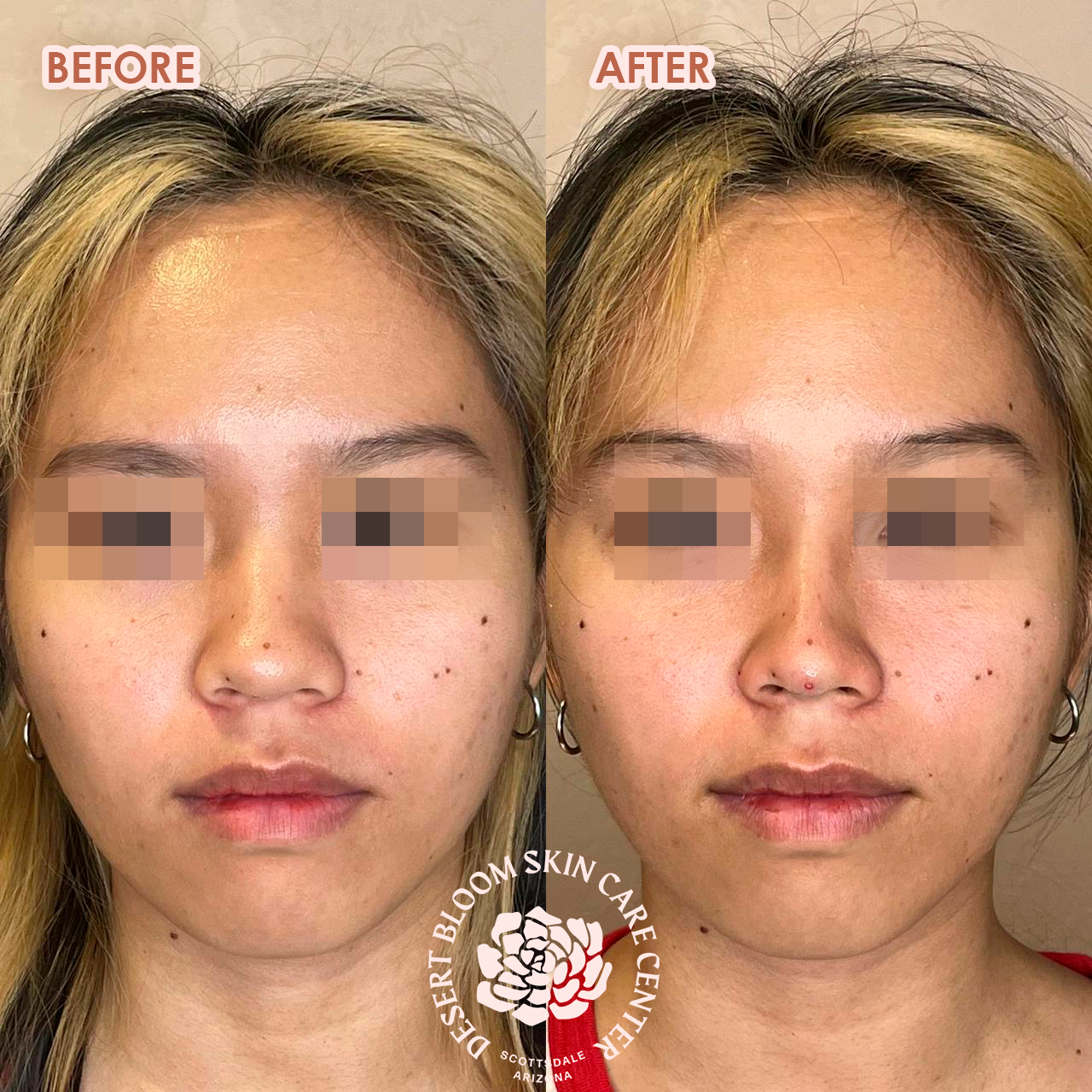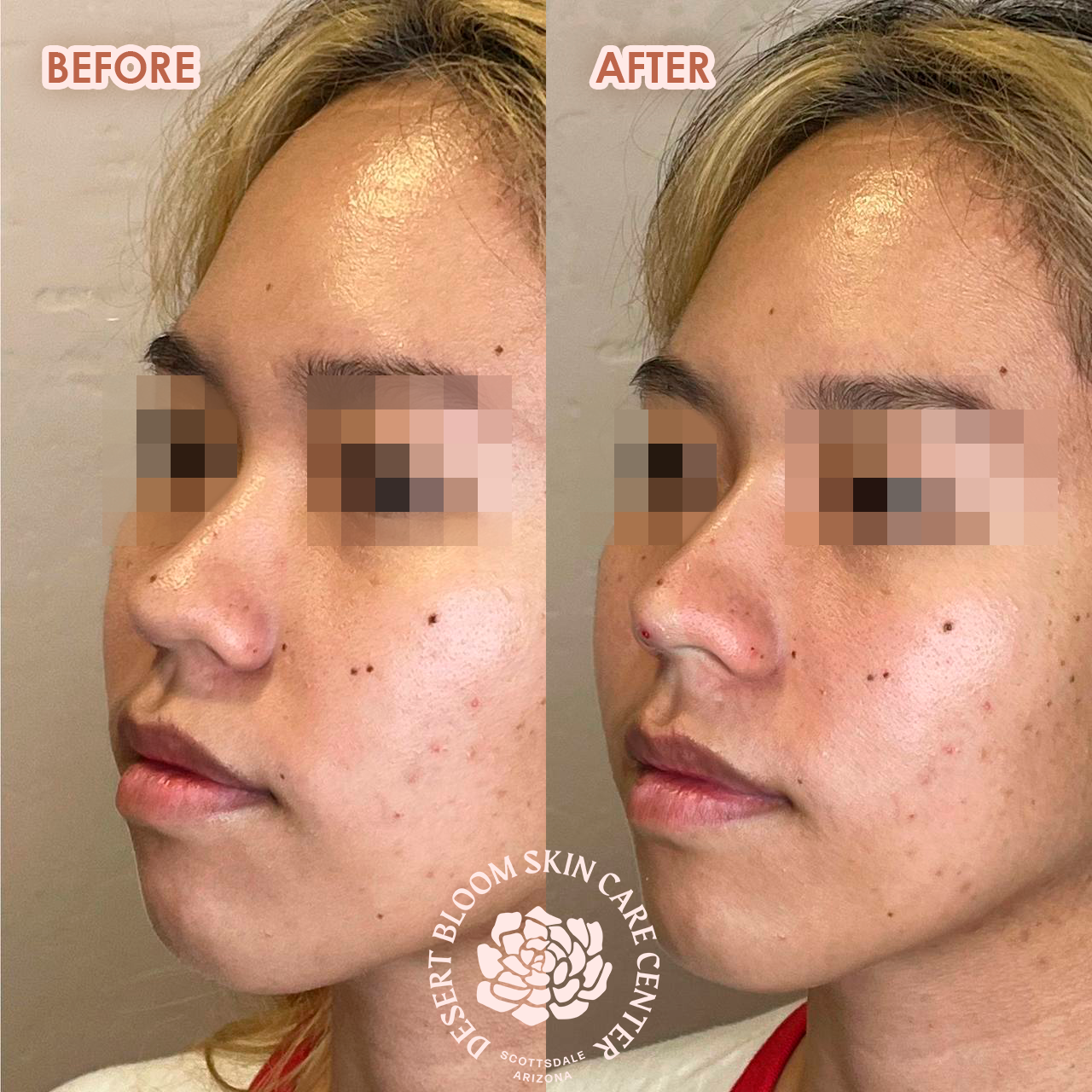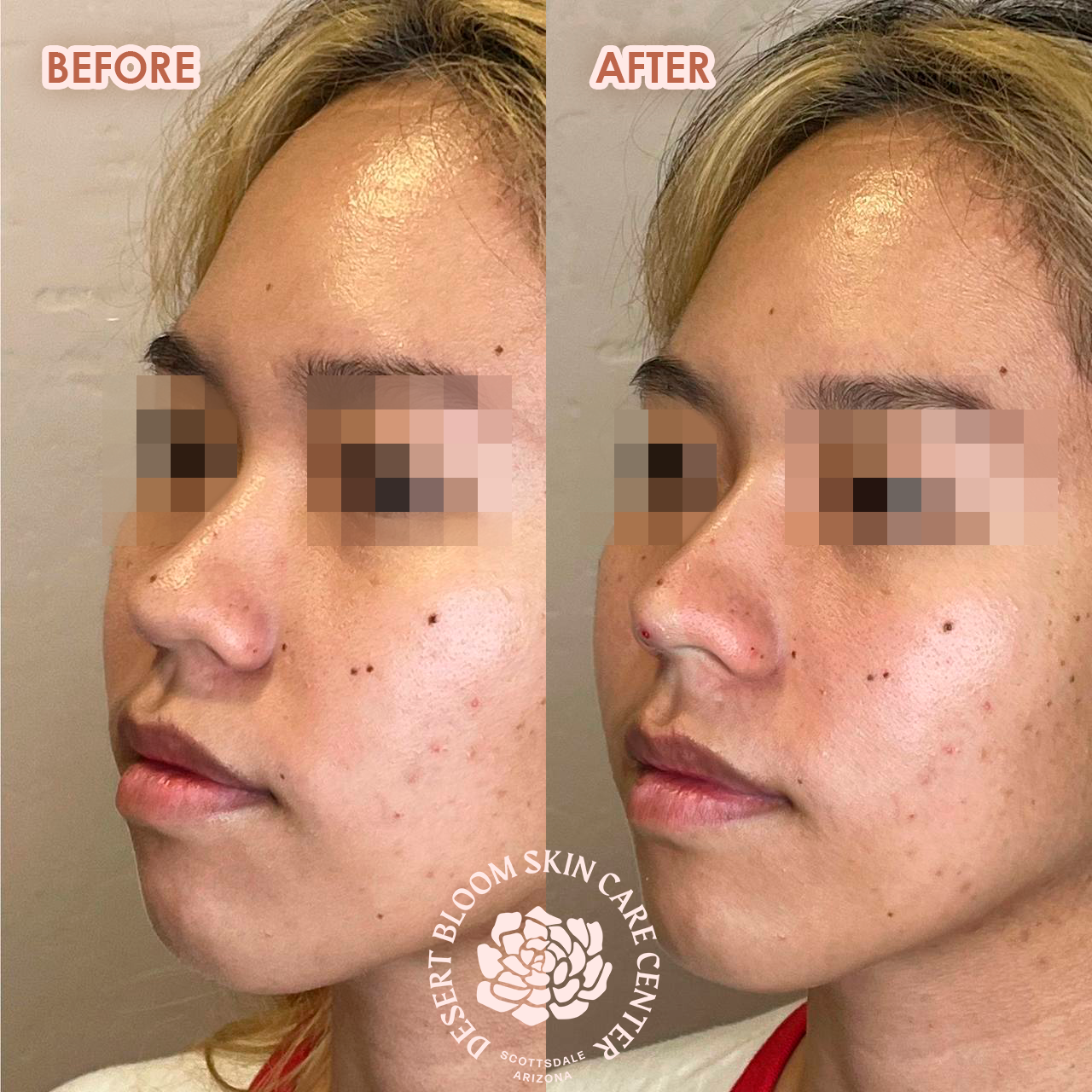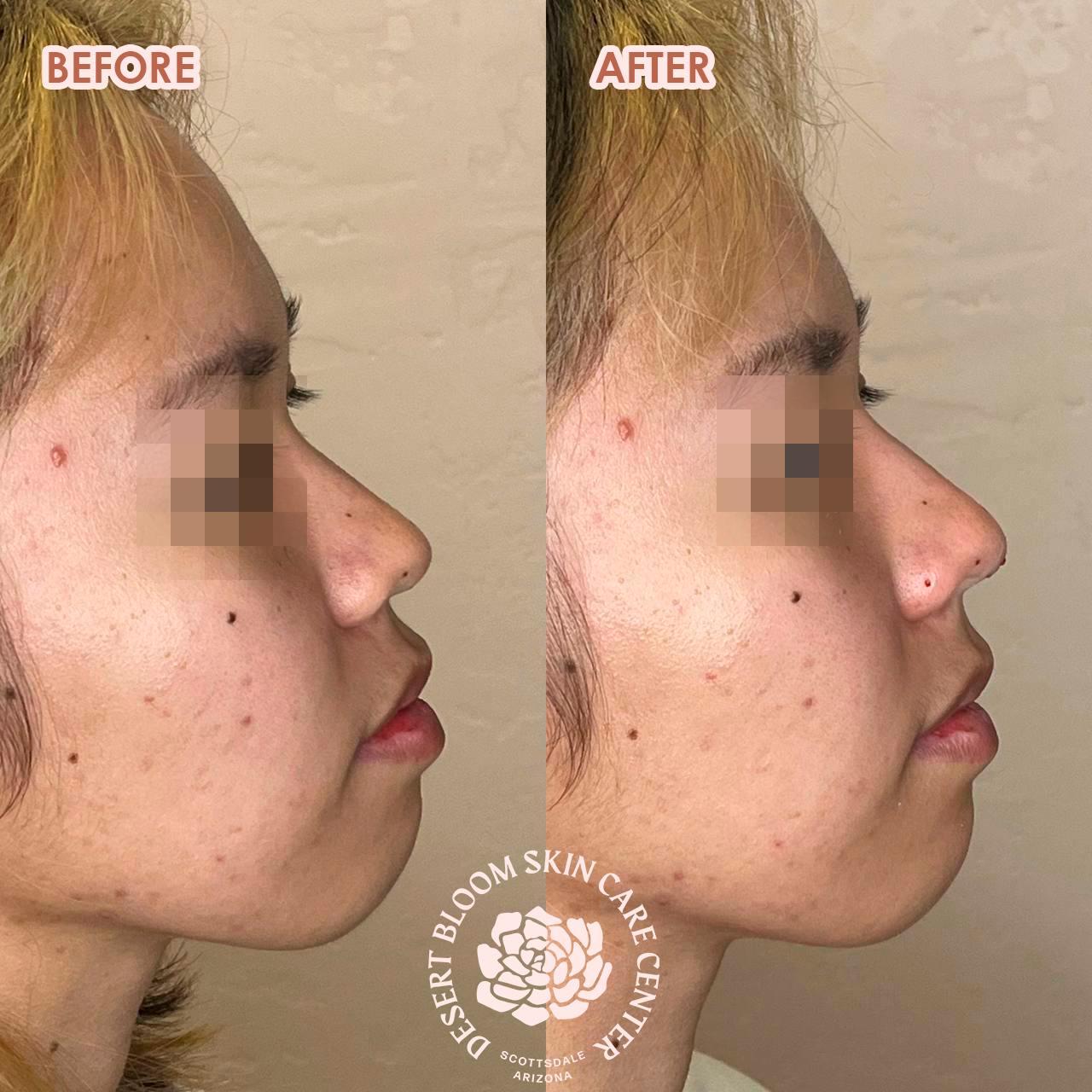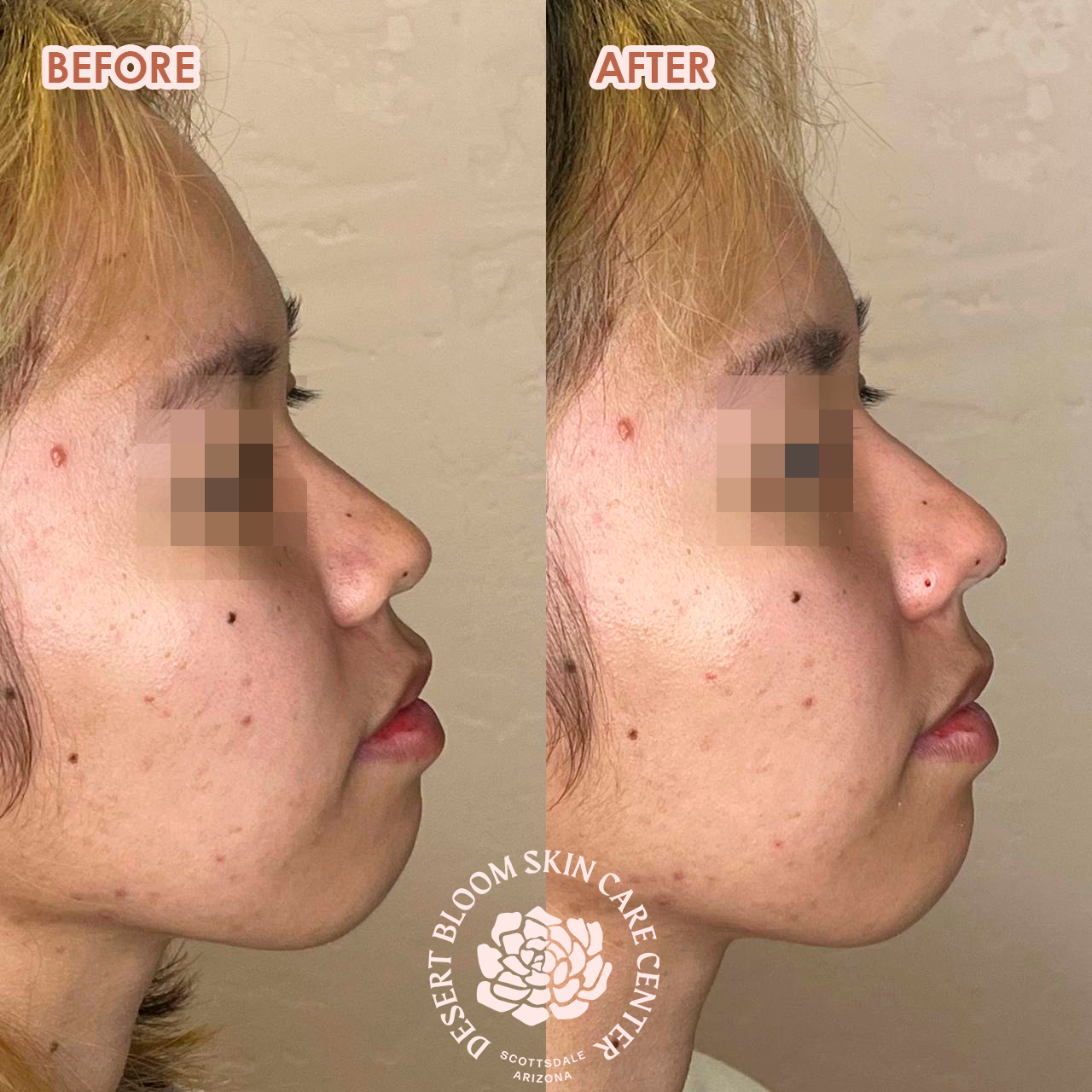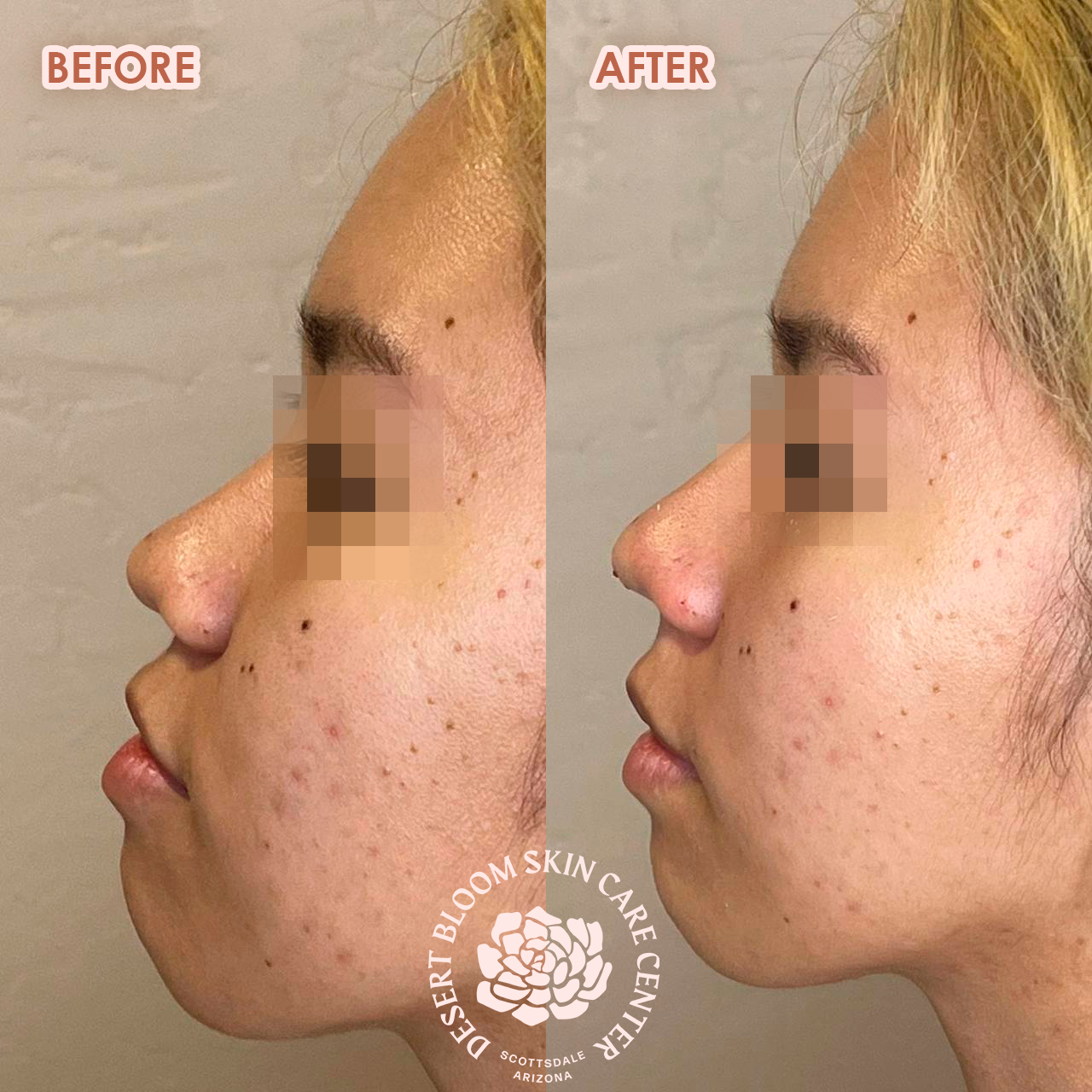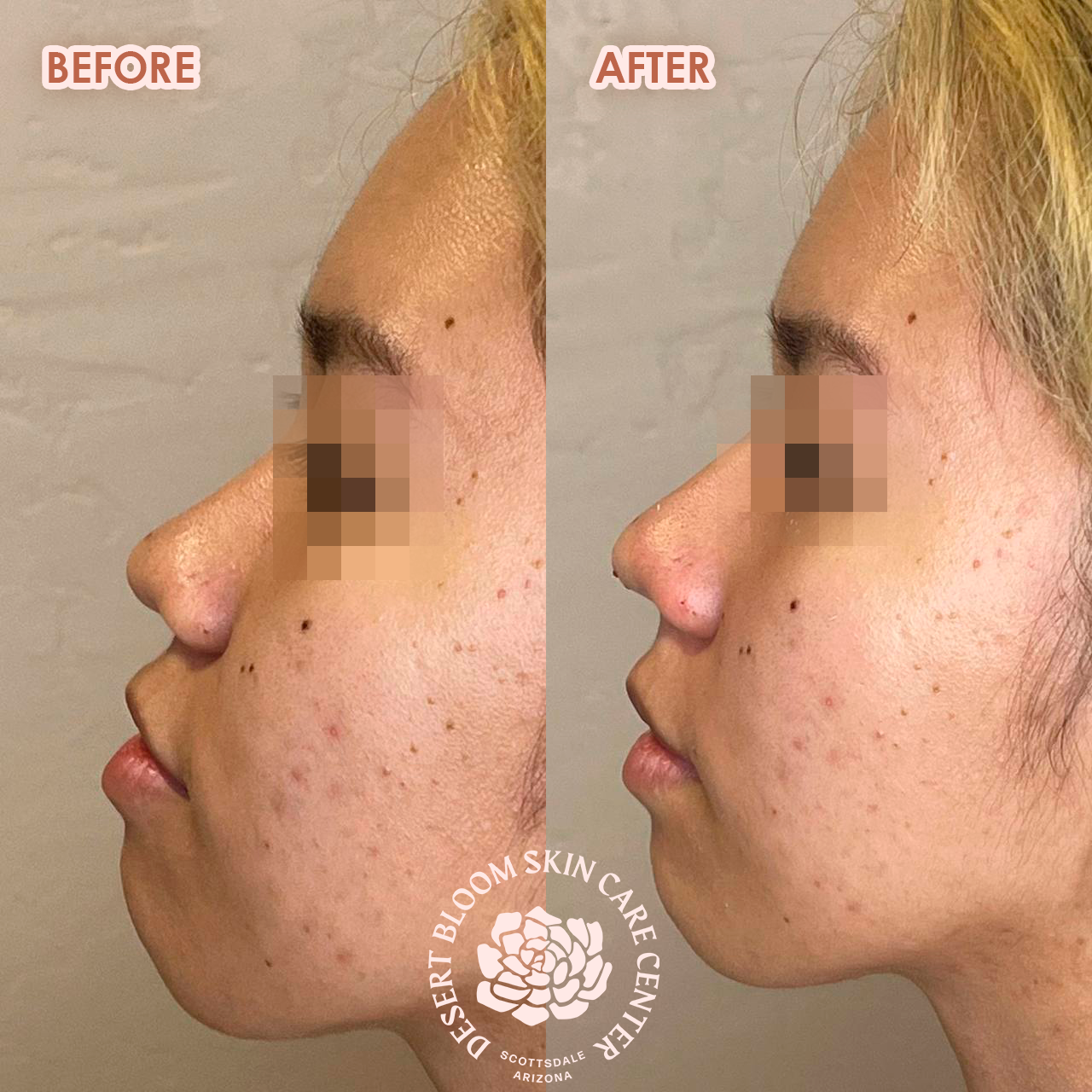 Tip projection for Asian noses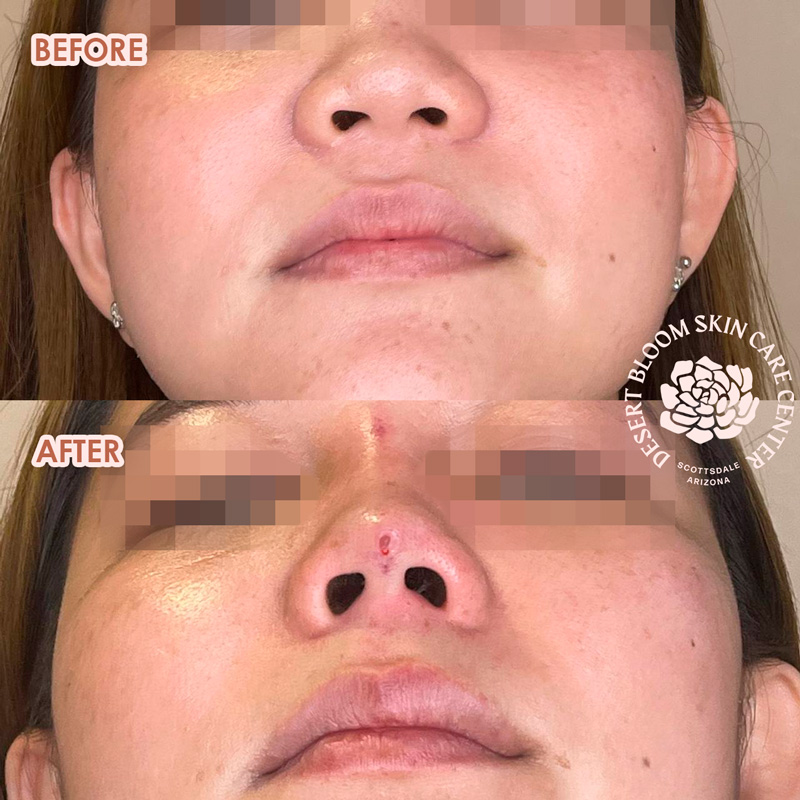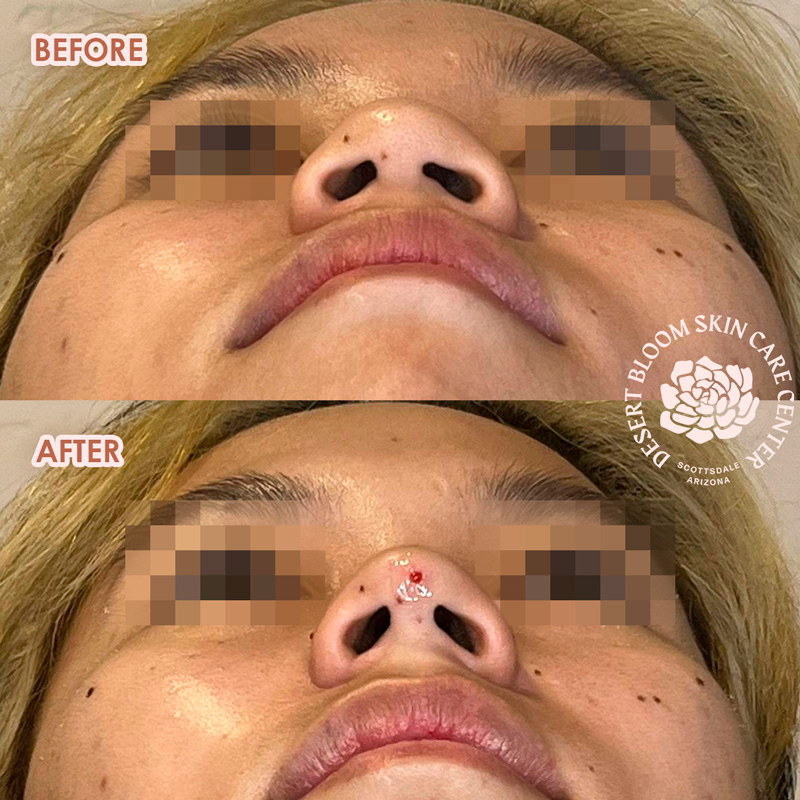 Come to Desert Bloom Skin Care Center in Scottsdale, AZ, for your non-surgical nose job. We believe that the most effective treatments are not always the most expensive or the most invasive. Our experienced and professional team will work with you to ensure you are taken care of and that you are able to receive the procedure you want.
To learn more about our services, request a consultation, or schedule an appointment, call us at (480) 567-8180.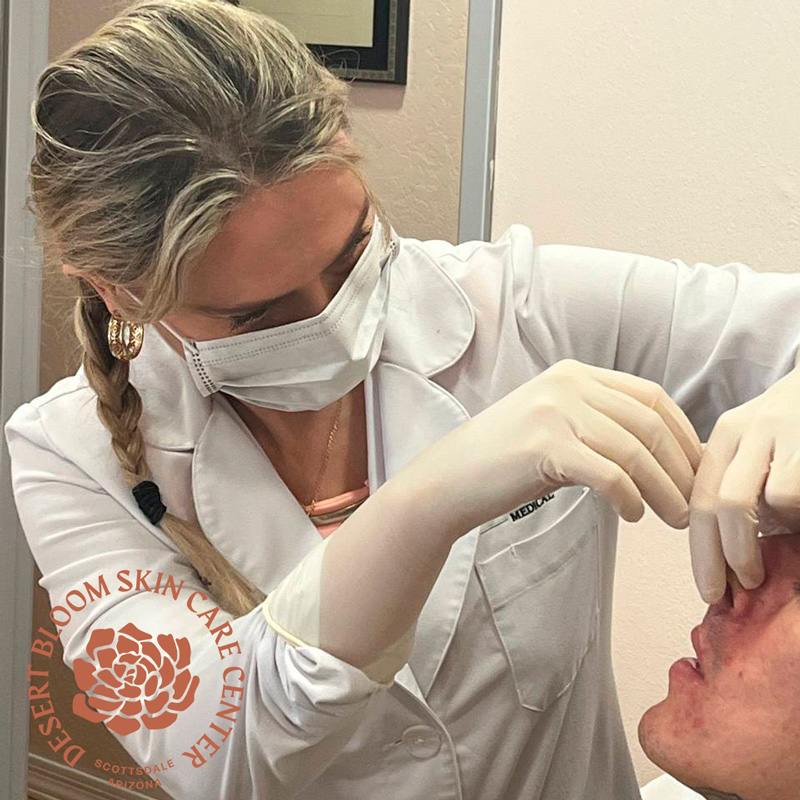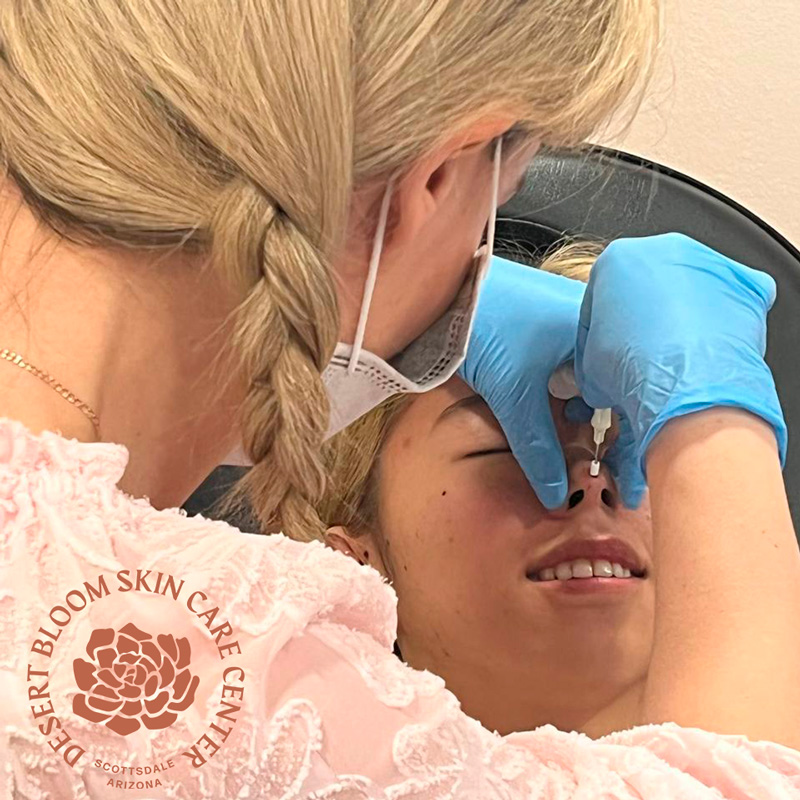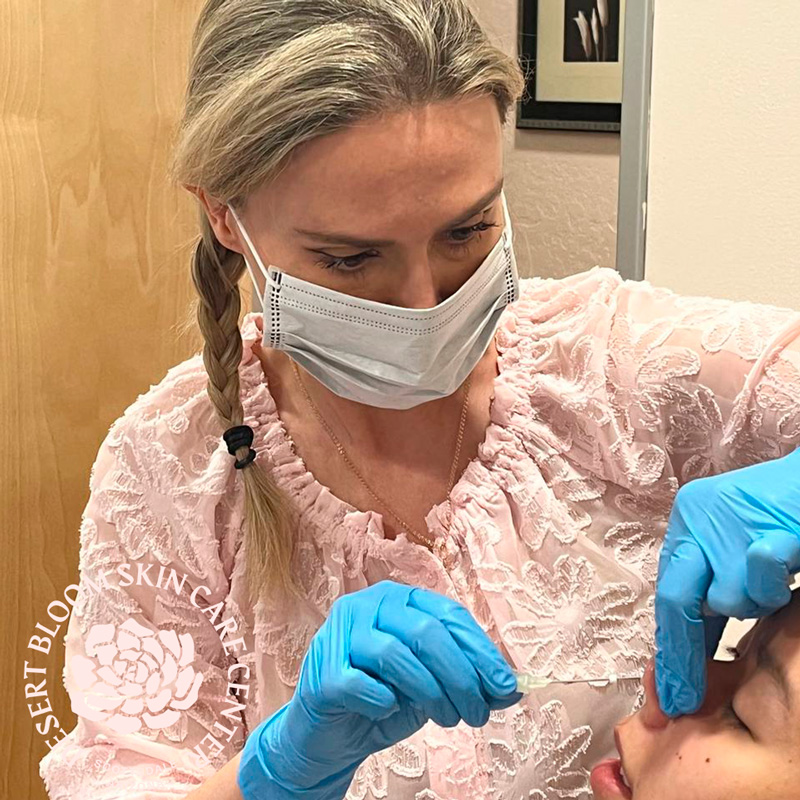 We offer monthly specials for selected facials, to find those special offers please use the form below to subscribe to our emails or call us.