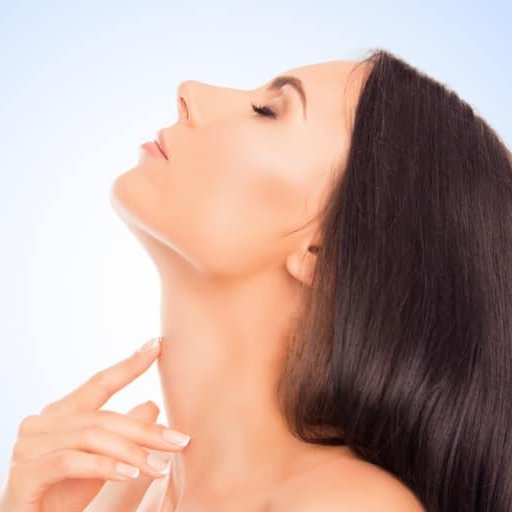 Neck Tightening in Scottsdale, AZ
Also Serving Phoenix, Tempe, Mesa, Gilbert, Chandler, Glendale, and Surrounding Areas
We used different modalities to address neck skin sagging and wrinkles. Depending on your anatomy this might include the use of fat dissolving agents, neurotoxins to relax tense neck muscles, called platysma bands, collagen building fillers, such as Radiesse or Bellafill, and, of course, PDO and PLLA threads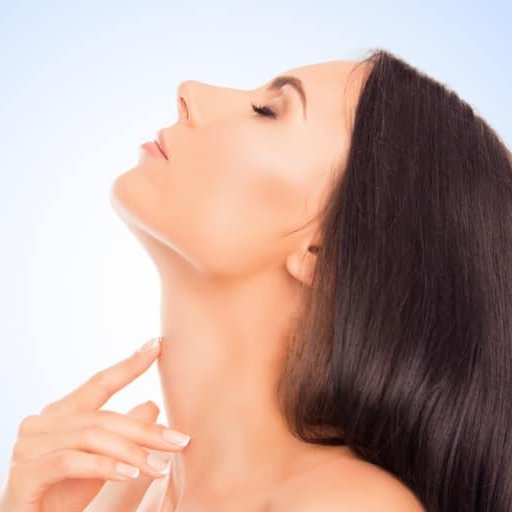 How Neck tightening works
Please keep in mind, addressing aging neck and getting back to that tight jawline, will likely require multiple treatments with multiple modalities. If you have too much fullness under your chin, for example, we might start with fat minimizing treatments first, before we even think about lifting the skin.
We might consider to start with neurotoxin treatment, if you have tight neck bands. This procedure called Nefertiti neck lift and typically requires 40-60 units of neurotoxin, such as Botox or Xeomin.
For thin, lax skin, with visible lines and wrinkles, we might consider collagen building fillers, including Radiesse and Bellafill, or collagen building mono PDO threads. For the individuals with thin skin we require this step before the neck lifting procedure to achieve the best results. Treatment with PDO mono threads for the neck, called neck meshing.
Common side effects include bruising and injection site tenderness, during the appointment 30-50 threads will be placed under your skin creating a mesh. These treads will be absorbed by your body and replaced with your own collagen fibers, resulting in tighter, smoother skin. Procedure cost $600-1000
Once we achieved thicker more resilient skin, we can perform skin lifting procedure. Please note, not all patient will need this step, many will achieve satisfactory results after collagen boosting filler or neck meshing. For neck lifting procedure we use Silhouette Instalift, PLLA threads with cone technology, which catch on to your tissue like suction cups, pulling it up. InstaLift threads provide superior lift, tightening jowls and loose skin under the chin. These threads are bioabsorbable, however, they last much longer, completely dissolving after 24 months. Like all our thread lifting procedures, this one is also performed under local anesthesia, with used of Pro-Nox and or Zimmer chiller for complete patient comfort. Procedure cost $1200-3600 depending on how many threads are used.
Financing options are available, please click on a link below to see if you qualify.
We offer monthly specials for selected facials, to find those special offers please use the form below to subscribe to our emails or call us.