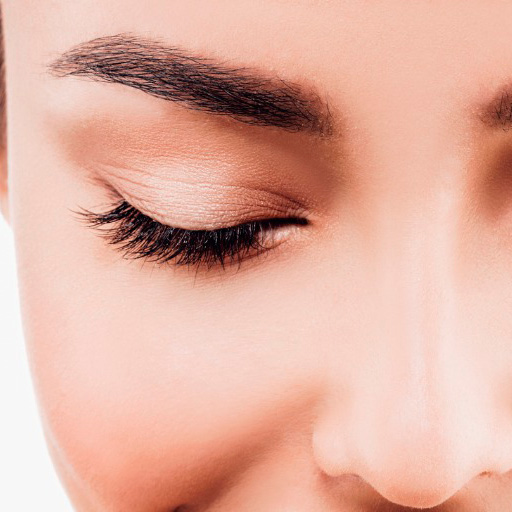 Thread Brow Lift in Scottsdale, AZ
If you want to improve your eyebrows but don't want to invest in invasive surgery, learn more about our minimally invasive thread brow lift procedure.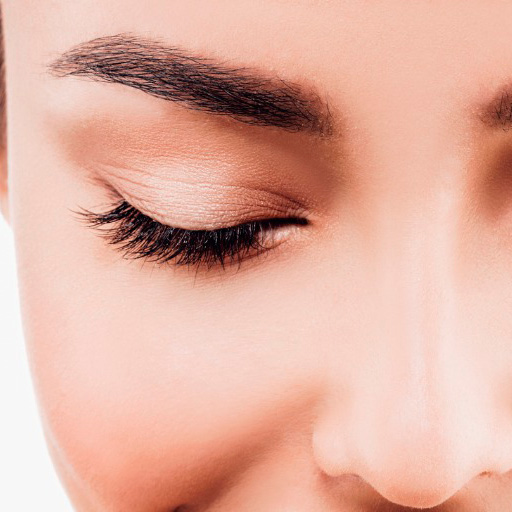 How does thread brow lift work
Brow lift using PDO threads is a non-surgical, minimally invasive cosmetic procedure, designed to treat mild-to-moderate ptosis or drooping of the brows. The technique is a no surgical alternative to traditional surgical brow lift, it can deliver excellent aesthetic results in achieving more youthful facial appearance without leaving scars. Barbed PDO threads are used to lift and tighten the upper part of the face, eliminate wrinkles, forehead lines and correct position of the eyebrows. The procedure stimulates natural collagen production and cellular renewal, improving your skin's density and elasticity.
Who is the Ideal Candidate for a Thread Brow Lift?
Changes of eyebrow position are one of the first signs of aging. Your skin becomes less elastic and loses volume over time, while your face muscles simultaneously lose tone and firmness. Low eyebrows can make the eyes look heavy and even create a sad appearance. Higher brows, on the other hand, open up your eyes and instantly give you a fresher, younger and even more attractive look. By repositioning the tissues involved in the brow drooping, we achieve more youthful, rested and refreshed appearance. 
PDO thread brow lift is particularly recommended to people with:
H

eavy eyebrows

Sad, tired or angry facial appearance

Lines and wrinkles across the forehead and between the eyebrows

Heavy upper eyelids (however, significant eyelid ptosis, might require plastic surgery)

Fear of traditional plastic surgeries
Treatment plan
This simple and absolutely safe technique is performed under local anesthesia We require neurotoxin injections (Botox, Dysport or Xeomin) two weeks prior to brow lift procedures to relax the frontalis muscle and allow PDO threads to heal without complications.
During your neurotoxin appointment, you will discuss with Dr Natalya your goals and expectations from upcoming PDO brow lift procedure.
PDO thread brow lift treatment is carried out by our licensed naturopathic physician. It starts with injection of local anesthesia. Next, Dr. Natalya will create small opening in your skin through which PDO threads will be inserted. Placed barbed threads are tightened which instantly lifts and repositions sagging skin. Since we do not use general anesthesia or any other sedating medications, you will be able to drive home after the procedure.
PDO threads are biodegradable sutures which will dissolve over time, while continuously stimulating collagen production, tightening and strengthening your skin for many months after the procedure.
Follow-up care
When it comes to side effects, you will likely have a sore forehead for a few days, and you might experience some slight bruising and minor swelling, but they will soon fade away. The tightening and lifting effect of PDO threads will last up to 2 years after the procedure. To ensure the best results, there are several things you must avoid after a PDO thread lift. These include: sleeping on your stomach or side, applying makeup, drinking alcohol, making extreme facial expressions, and receiving facials and facial massages.
Precautions
PDO thread brow lift treatment does not possess significant health risks, such as surgery. Typical side effects include swelling, tenderness and bruising in the treatment area. The highest risk of any injectable cosmetic procedure is the risk of infection, which can be avoided in the hands of licensed medical professional, trained in PDO threads lifts.
However, there are certain contraindications, which should be discussed with your doctor. PDO threads are not suitable for pregnant or nursing women. Patients with excessive sagging skin or significant loss of fatty tissue in the face, infections or acute inflammations in the treatment areas, autoimmune disease or recent history of chemotherapy or any other immunosuppressive therapy, should also avoid PDO thread brow lift. This procedure are not suitable for young patients. Patients over age of 45 will benefit most from PDO brow lift.
There are certain simple rules we suggest you to follow before PDO brow lift in order to get the best out of your treatment and minimize the risk of complications.
Smoking and all kinds of alcohol must be avoided for at least one week before the treatment as they can dehydrate the skin, increase chance for bleeding and bruising and even affect anesthesia.

Omega fish oils, vitamin E, chili pepper, ginseng, garlic should be excluded from your diet or supplementation at least two days in advance.

NSAIDs medications such as Aspirin, Advil, Motrin, or ibuprofen must be avoided for a week prior to you treatment, as these medications will increase chances for bleeding, bruising and formation of hematoma. 

It is important to refrain from high-intensity exercises, sauna or steam room for at least 24 hours prior to your procedure.
Before and After THREAD BROW LIFT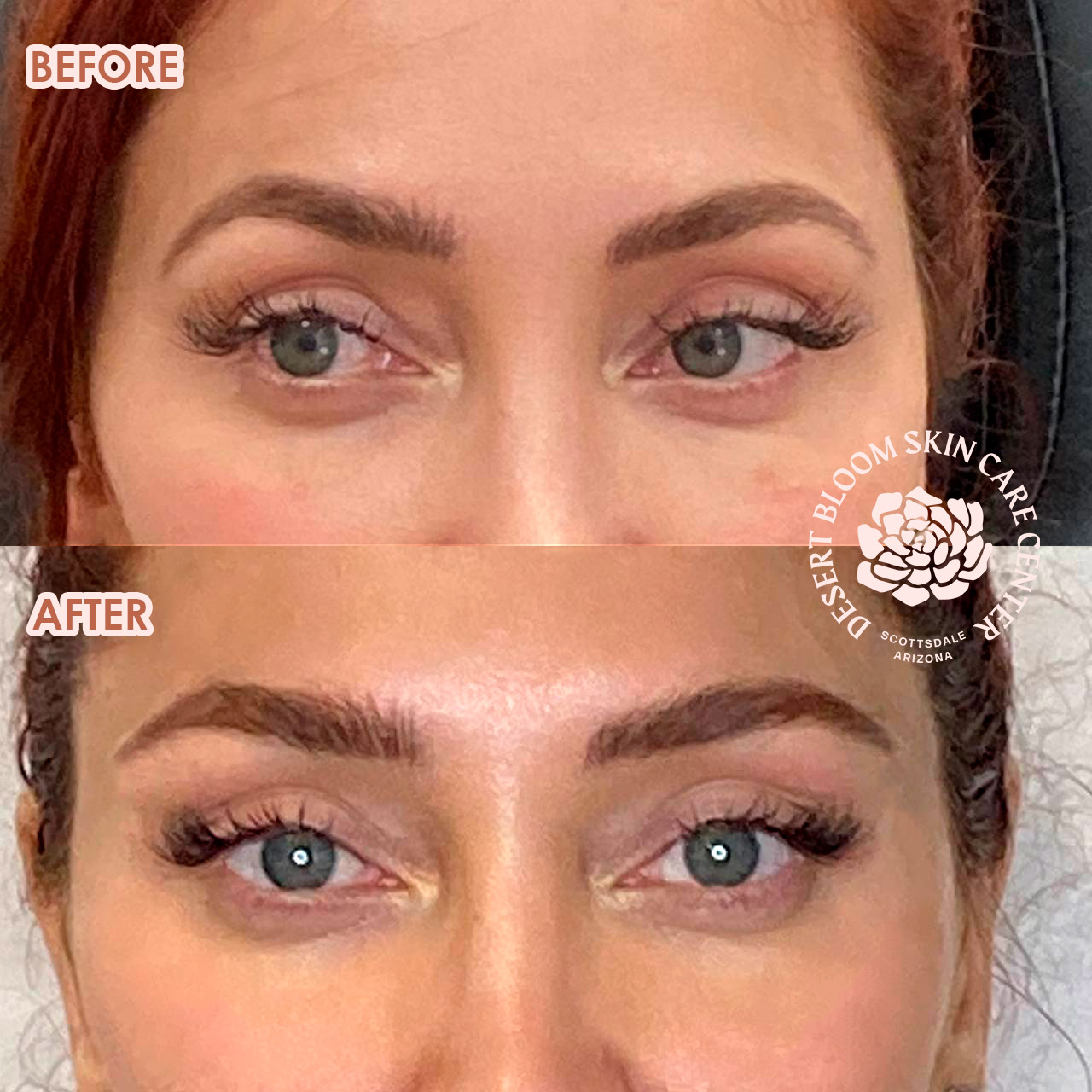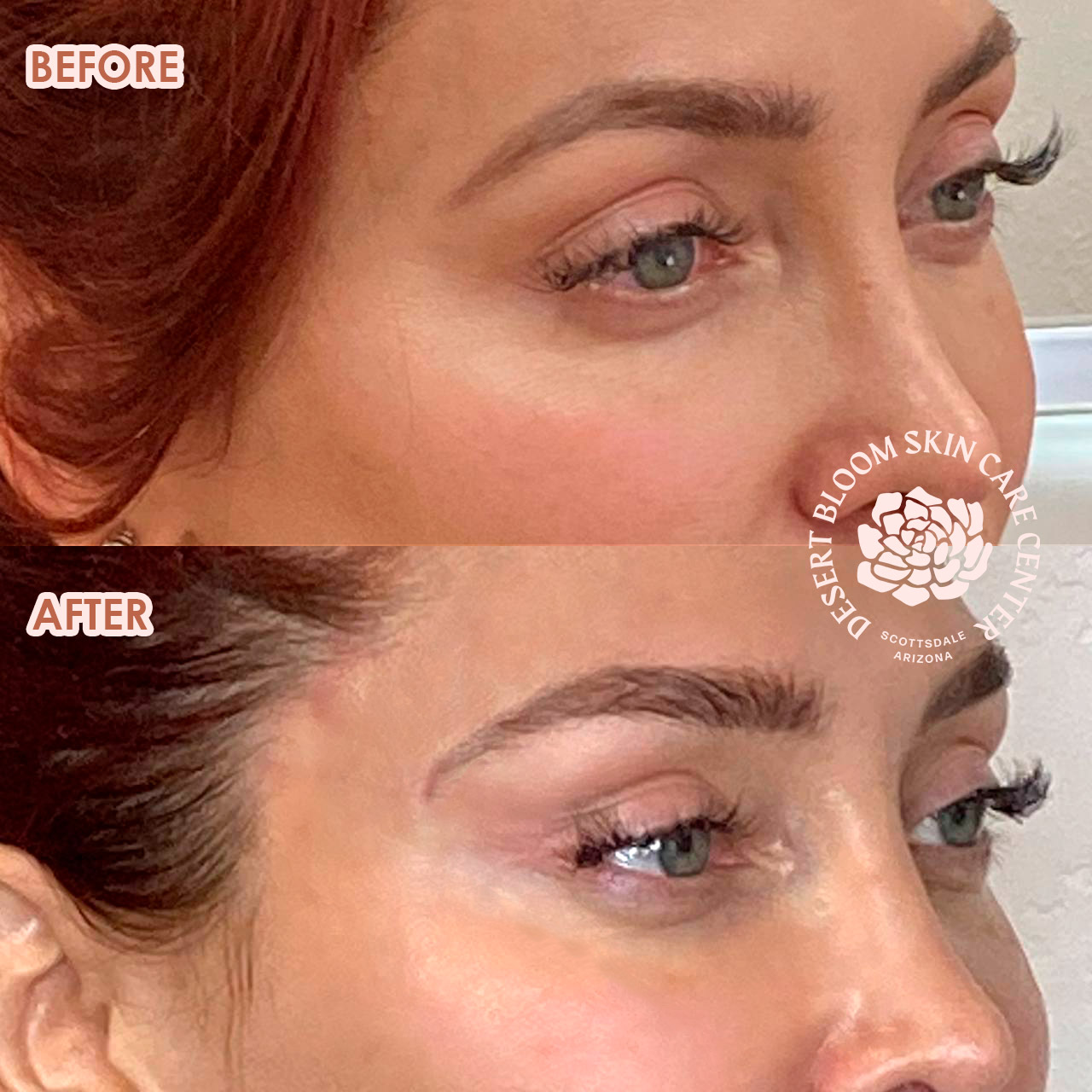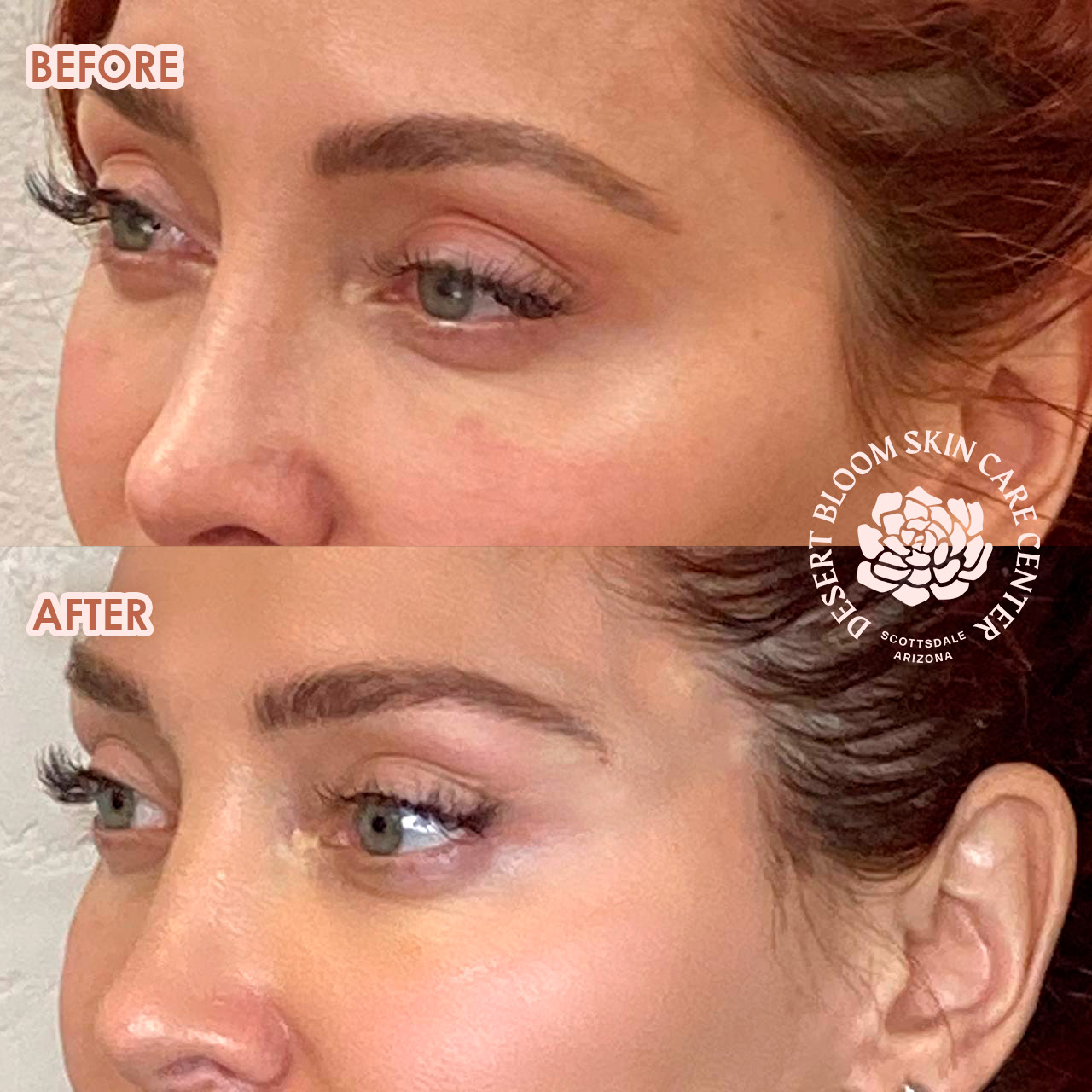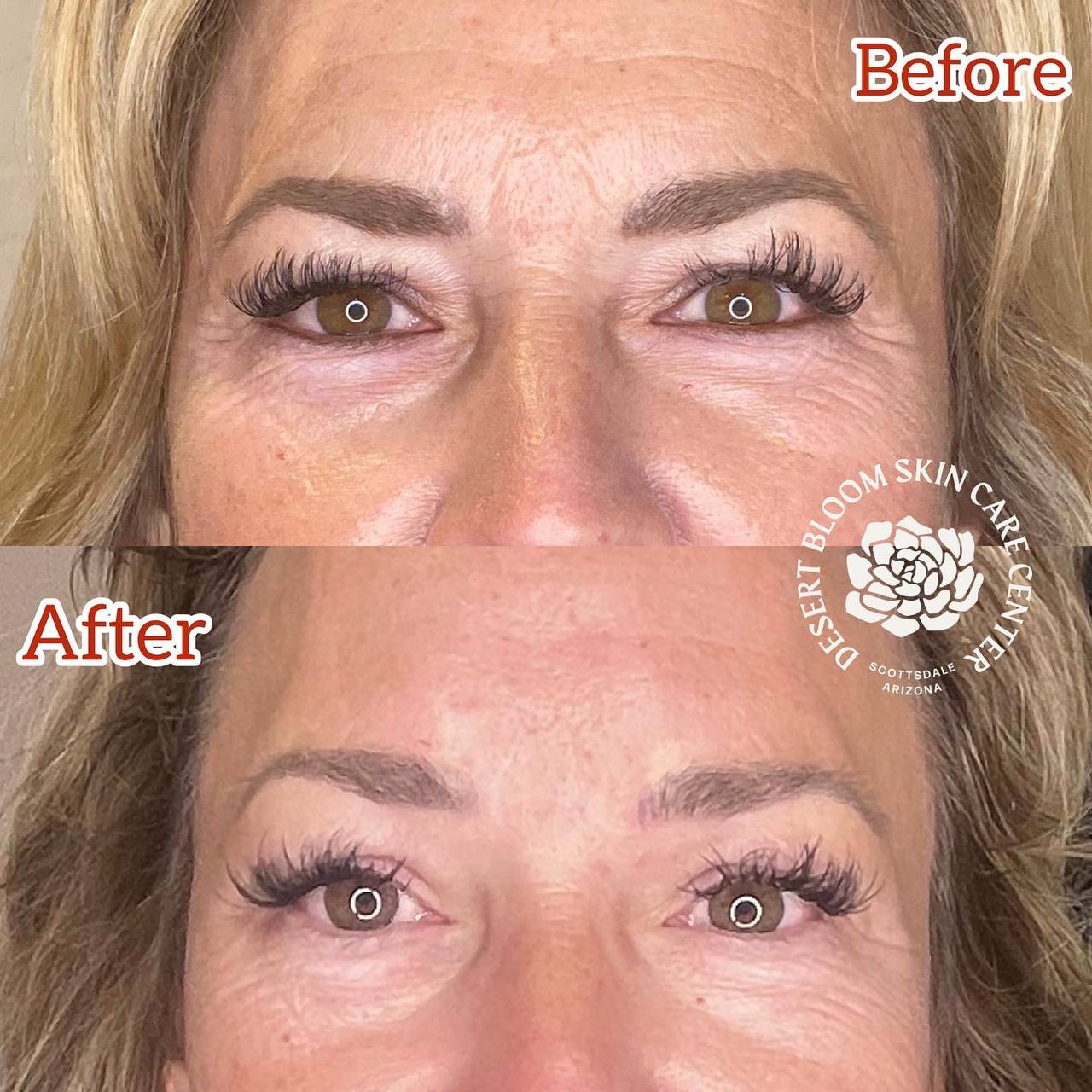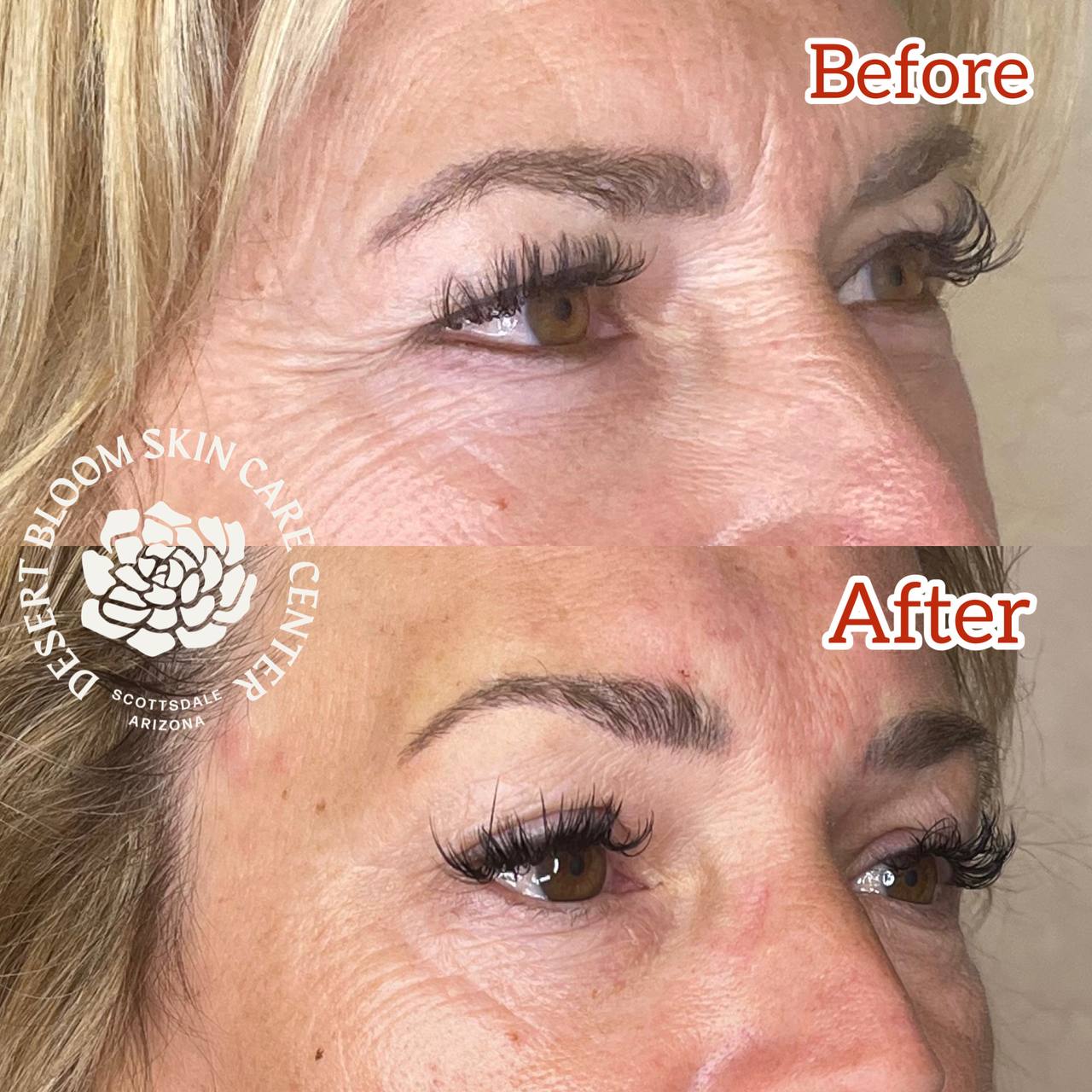 What is a PDO thread brow lift?
Eyebrow lift using PDO threads is a non-surgical cosmetic procedure where polydioxanone threads are used to elevate and tighten the eyebrows and the forehead to minimize wrinkles, lines, and correct saggy or drooping eyebrows.
How long does a PDO thread eyebrow lift last?
Most thread lifts last 18 months or longer, and once the effects wear off, you can repeat the procedure to maintain youthful and beautiful skin.
What is the side effects of a thread lift?
Although thread lift is considered minimally invasive, there are still some sutures and cuts required to be performed during the procedure. Possible complications may include bruising, swelling, tenderness at the injection site, thread breakage, thread extrusion, and infection of the treated areas.
Does eyebrow thread lift hurt?
A specially designed dull needles, called cannulas are used to insert the threads into the skin, minimizing patient discomfort. Patients sometimes experience mild soreness and swelling for a few days after having this procedure, but it can usually be managed with over-the-counter pain relievers.
How many PDO threads do I need for eyebrow lift?
 2-4 threads are needed for each side of the face.
Does PDO thread brow lift work?
PDO thread brow lift will offer noticable results immediately after the procedure, and results will continue to change and improve for several months after. Immediately tightening effect might diminish once swelling is resolved 2-3 weeks after the procedure. However, your skin till retinghen again ince new collagen is produced 3-4 months after the procedure.
How painful is PDO thread lift?
Thread correction refers to low-traumatic methods and is considered to be a relatively painless procedure.
How much does a thread eyebrow lift cost?
The average cost of eyebrow lift ranges from $1,200 to more $2400. The price depends on the number of threads we will use and the complexity of the procedure.
Before or After the Procedure
You'll be able to meet our doctor and owner, Dr. Natalya Borakowski. Dr. Borakowski is a licensed physician trained in dermatology and minor surgery, so you know you'll be in good hands during your surgery.
To learn more about our brow lift procedures or our other services, contact our team at (480) 567-8180.
We offer monthly specials for selected facials, to find those special offers please use the form below to subscribe to our emails or call us.