Allow us to introduce ourselves
Founder and skin expert, who has years of experience in the makeup industry and aesthetics school, shares her journey of discovering a passion for finding long-lasting, holistic solutions for various skin conditions. Stay tuned for more information on their approach, values, and mission.
Article's contents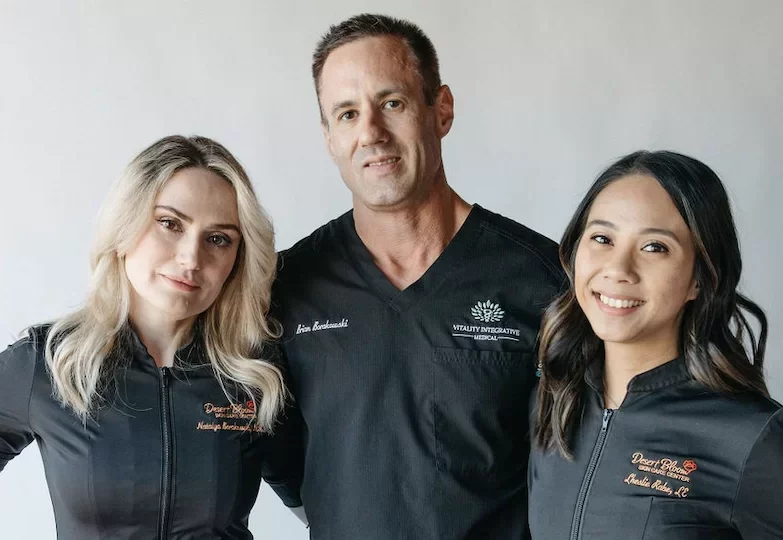 Who we are
Here at Desert Bloom Skincare, we focus on skin health and letting your beauty blossom.
Beauty is so much more than external reception. True beauty is internal. By allowing others to blossom into their wholeness, we empower another beautiful soul.
We love to help people discover who they are and become confident in their own skin! We are also forever inspired by seeing people transform internally and externally, where their personalities bloom and they come out of their shell.
Now, a little about my story…
Starting out in the makeup industry, I discovered my artistic side. After a few years of painting beautiful faces, there were so many women who came in to cover their imperfections and I felt inspired to help them find a deeper and more permanent solution.
That's ultimately when I decided to go through aesthetics school back in 2007 finding Desert Bloom Skincare shortly after my graduation. Over the years, I've been driven to find better solutions to treat various skin conditions, feeling defeated by not being able to prevent future breakouts, but only managing present ones with topical solutions known to me. I knew I wanted more, and therefore started looking into medicine, specifically naturopathic medicine, which can treat people internally for their skin issues. However, traditional medicine is disappointing with their lack of holistic solutions.
Following that, I eventually found naturopathic medicine and it's helped me create long lasting solutions for others that allow the body to heal itself. When you find the core of the problem, it results in healthy and beautiful skin for life!
Liked getting to know us a little deeper? Stay tuned next week for more information on our approach, values and ultimate mission, and follow along our journey in the meantime!